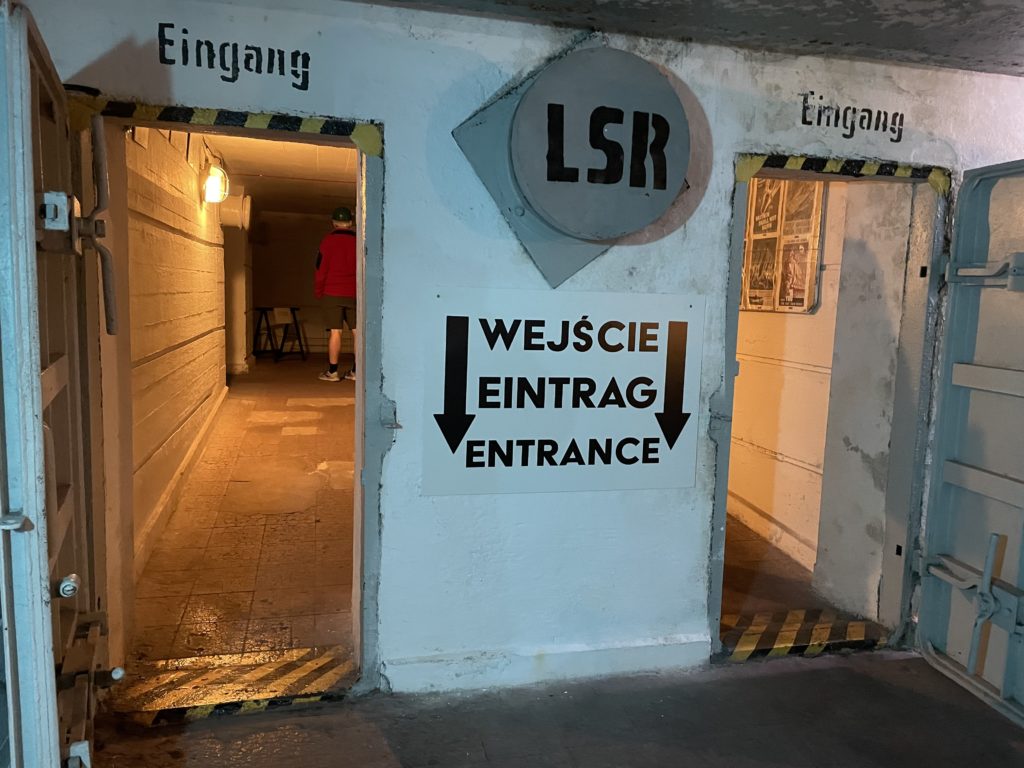 Our last full day in Poland ends in Szczecin but begins with Kinga's first car. Poland made 3.3 million of these during the Soviet occupancy. Look to the rear of this tiny vehicle and you will see legs sticking out. And we thought FORD was fix or repair daily.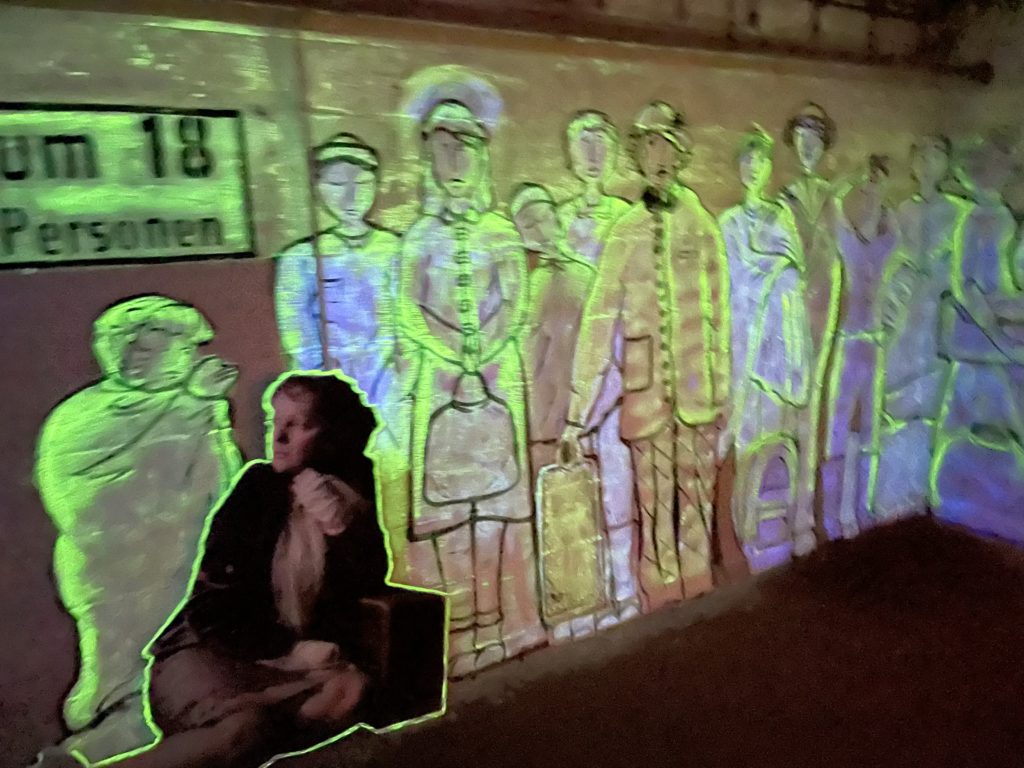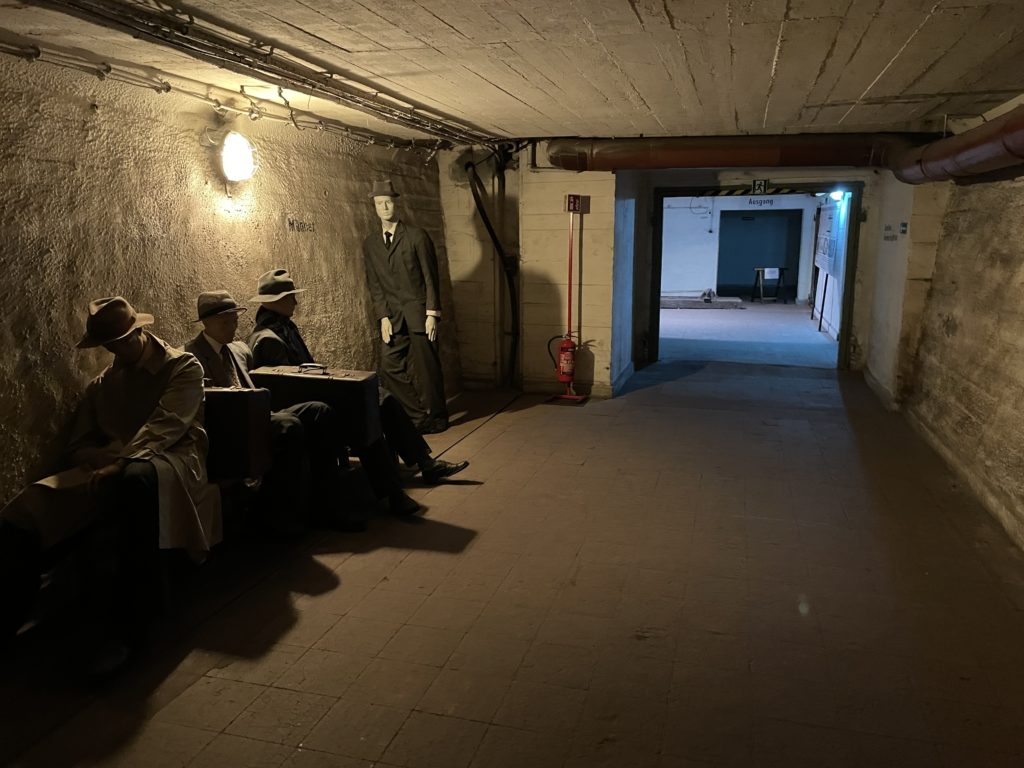 Pictured above is the Szczecin Underground, wholly different from the London Underground. These are bunkers built to protect their citizens from bombs. This one holds 5000. Note they used fluorescent paint to assist getting around in the dark. Besides WWII exhibits, the Underground contained Cold War mementos and art. Kinga's family certainly remembers the ration cards.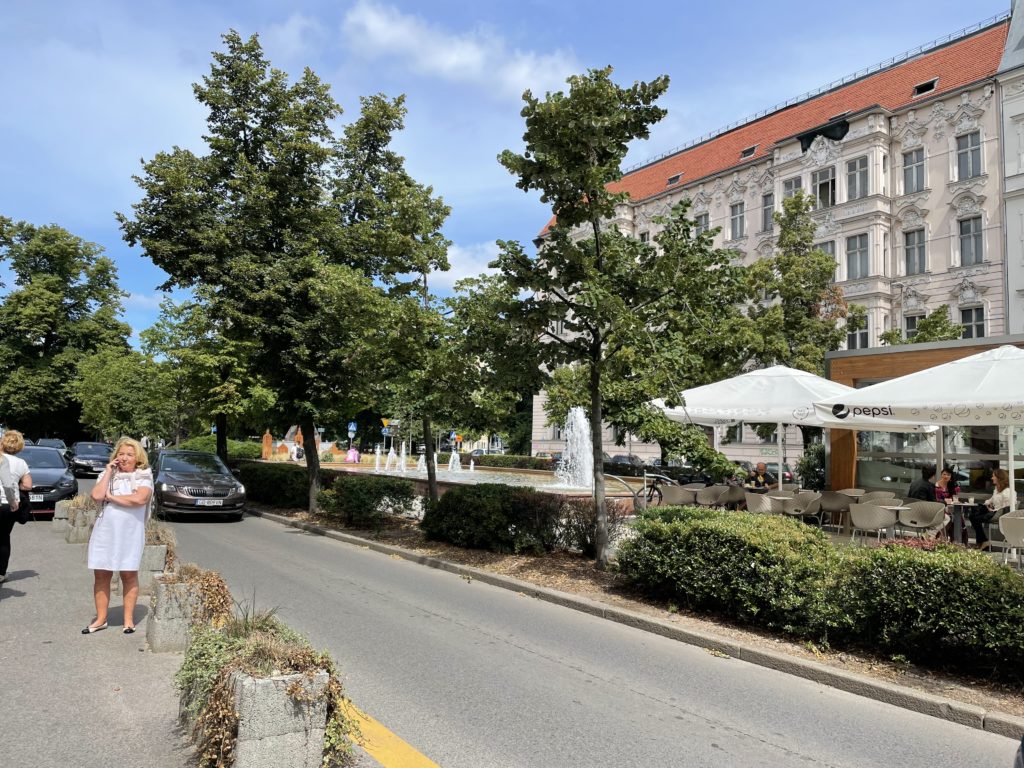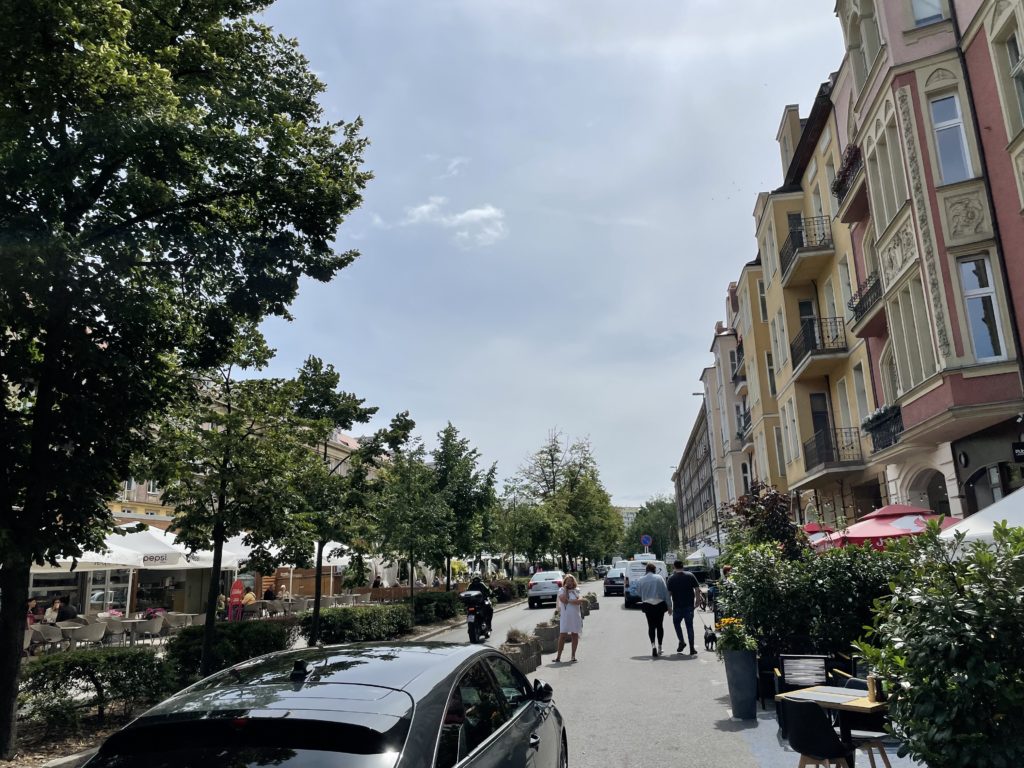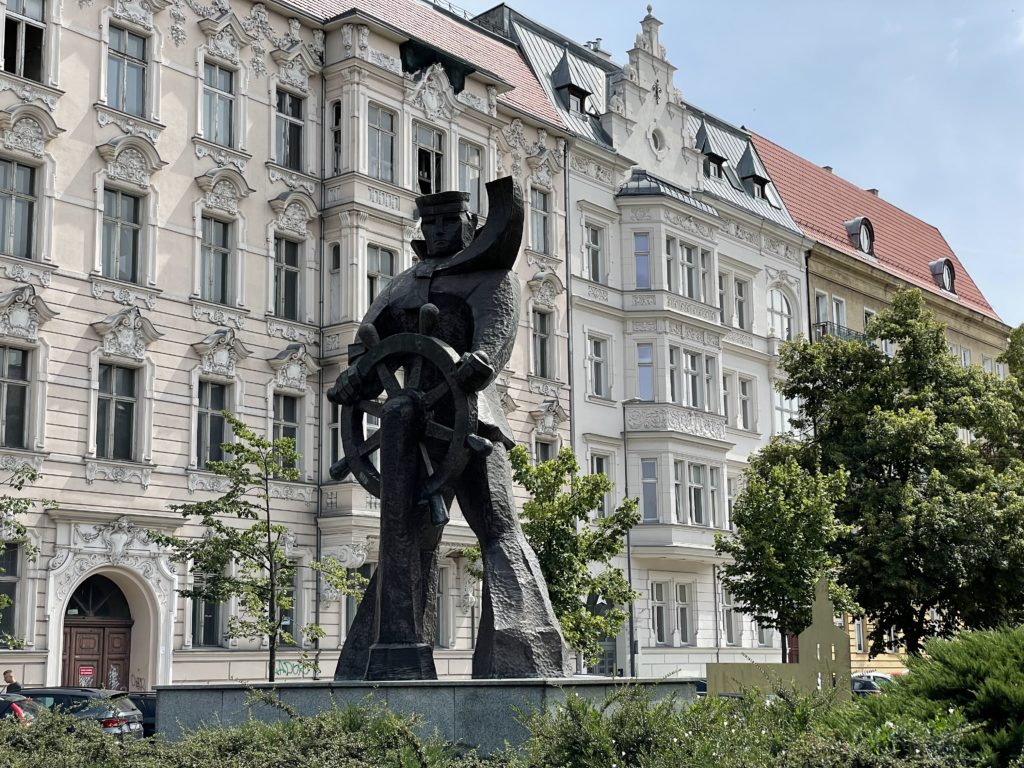 Like many Polish cities, Szczecin was 80% destroyed by the war, the population decimated. Now, the city thrives.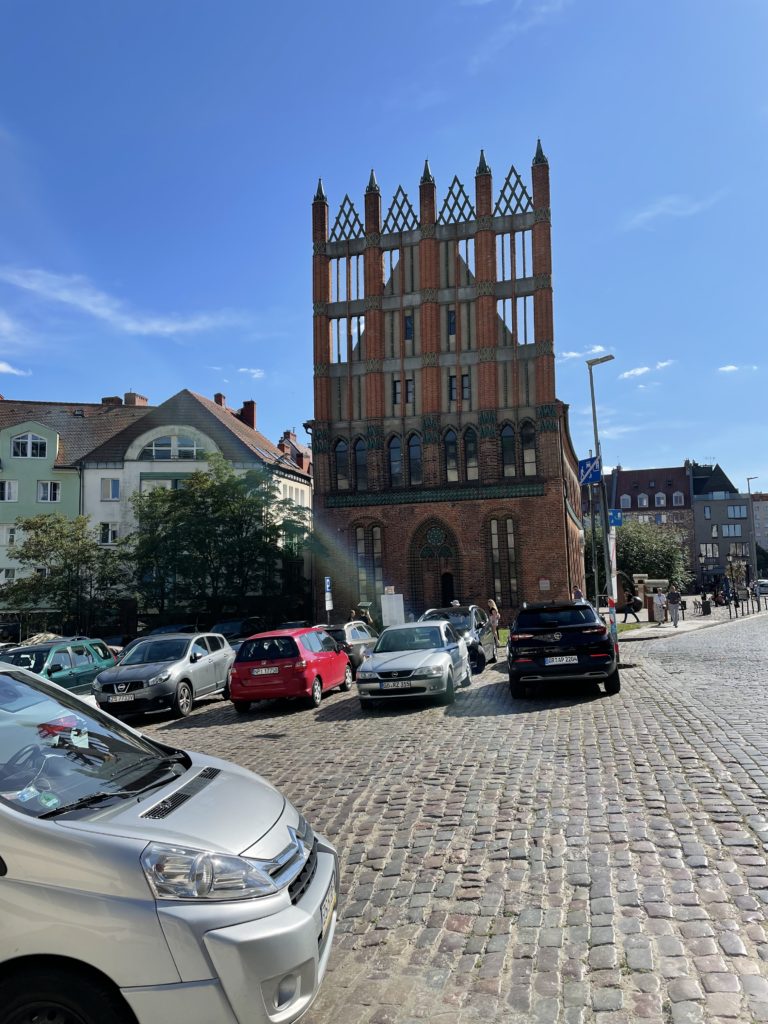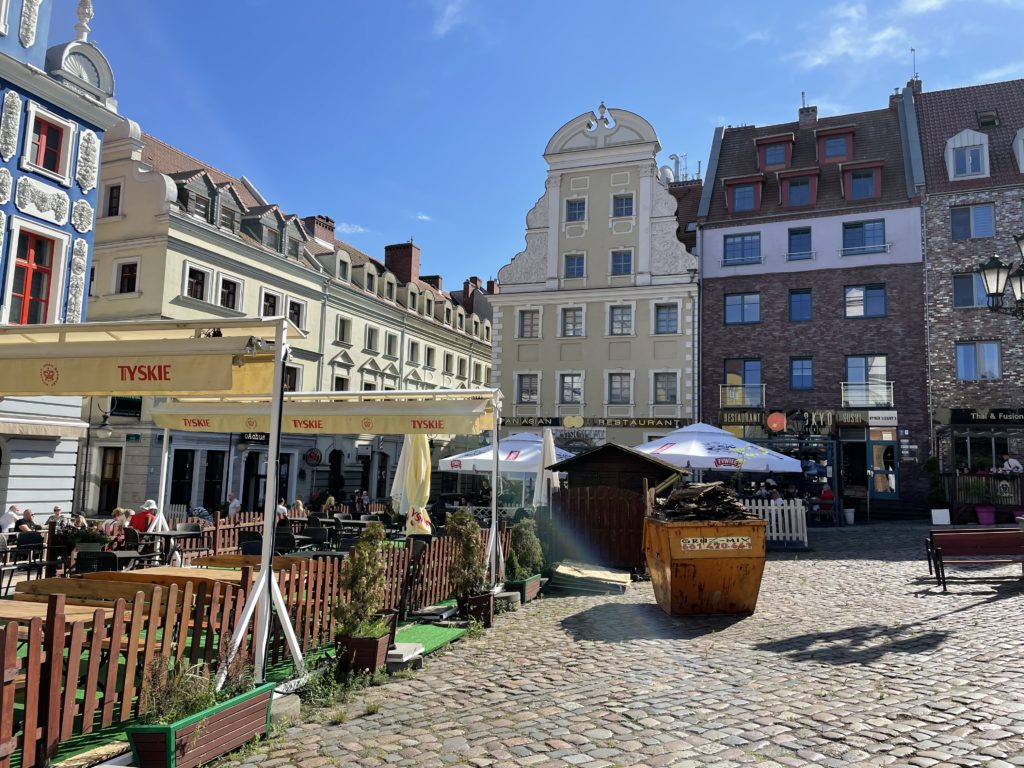 In comparison to other cities, the Old Town in Szcezcin is small.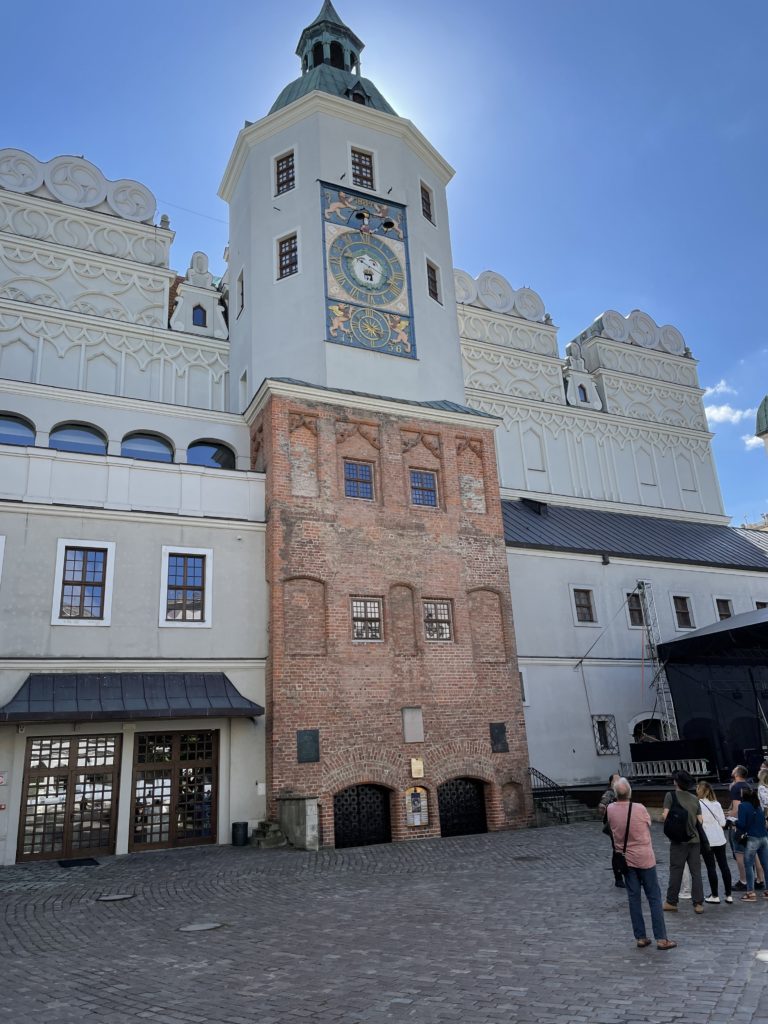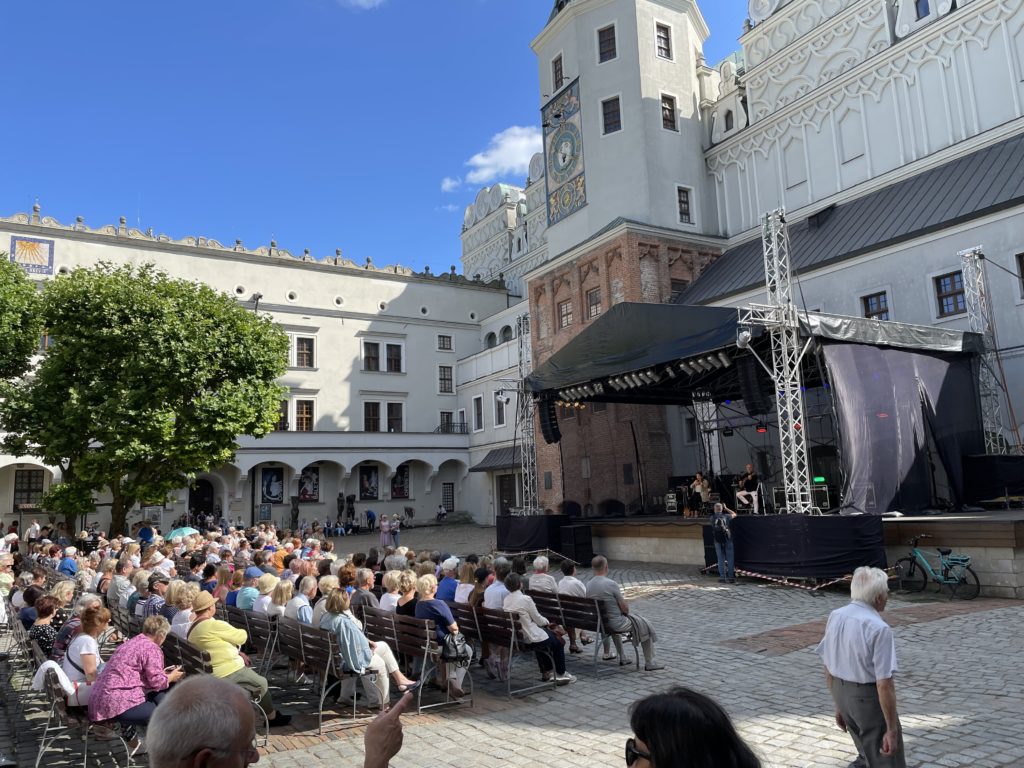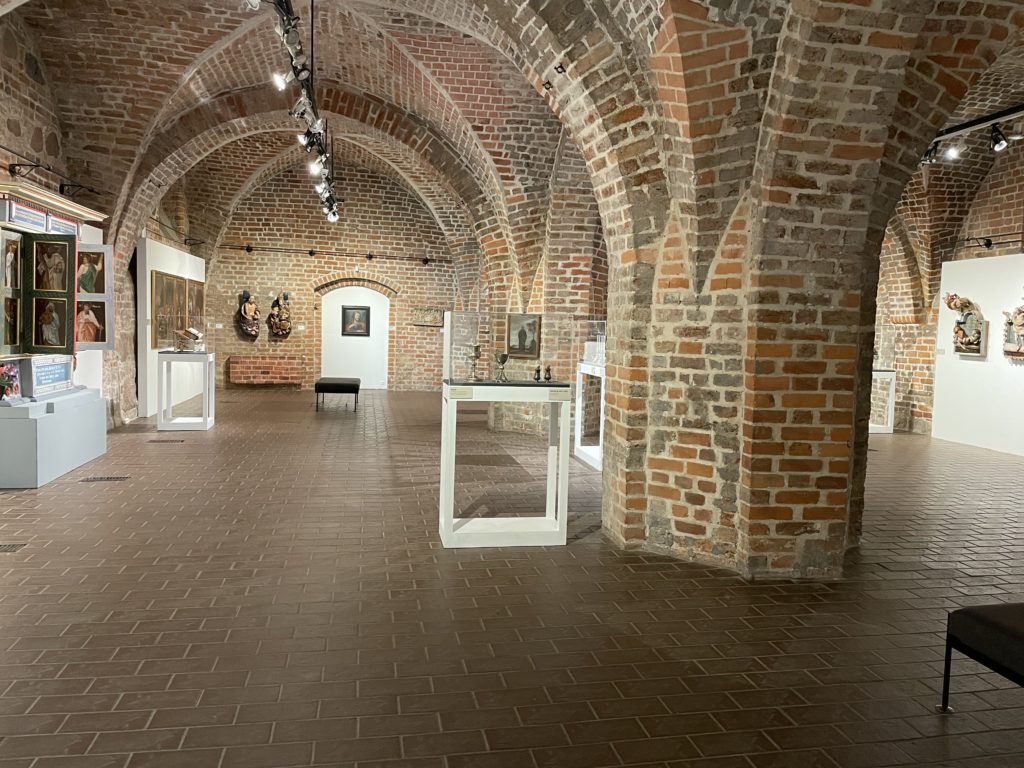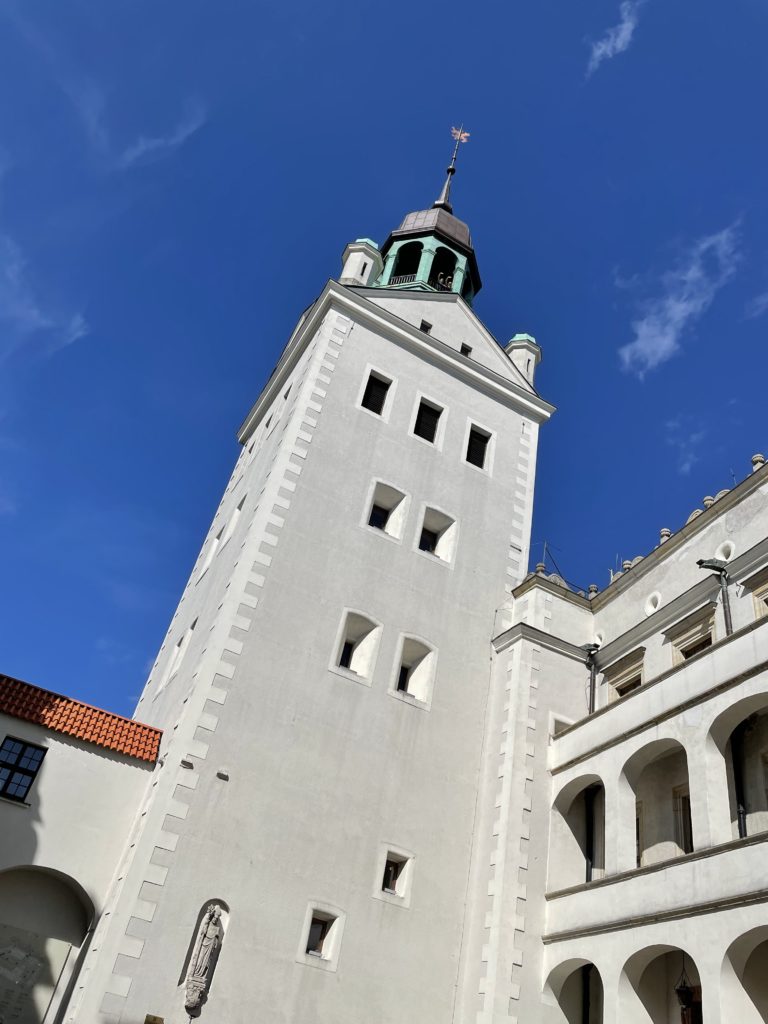 We end our stay at the Pomeranian Duke's Castle, the site of medieval artifacts, more art, and a concert.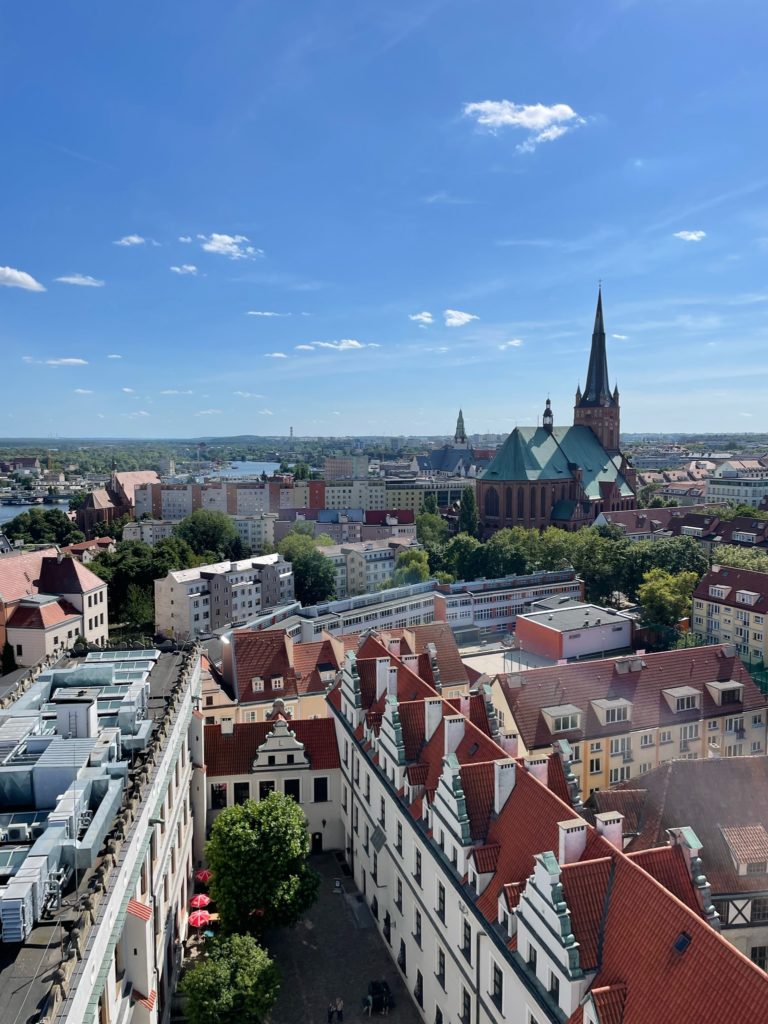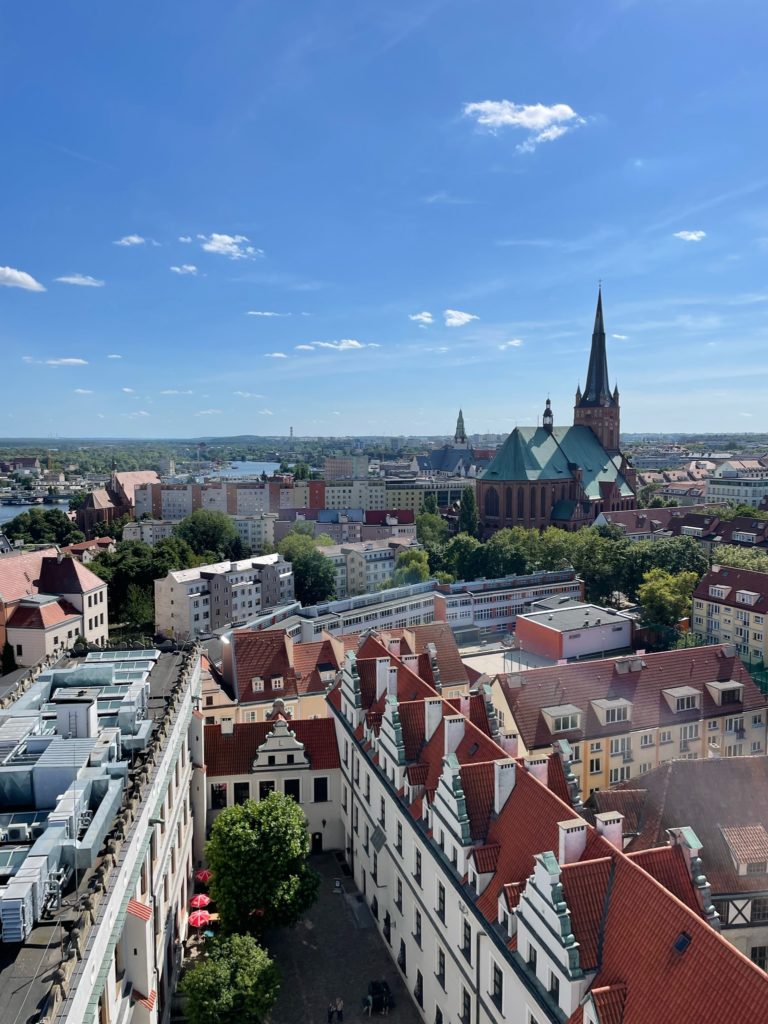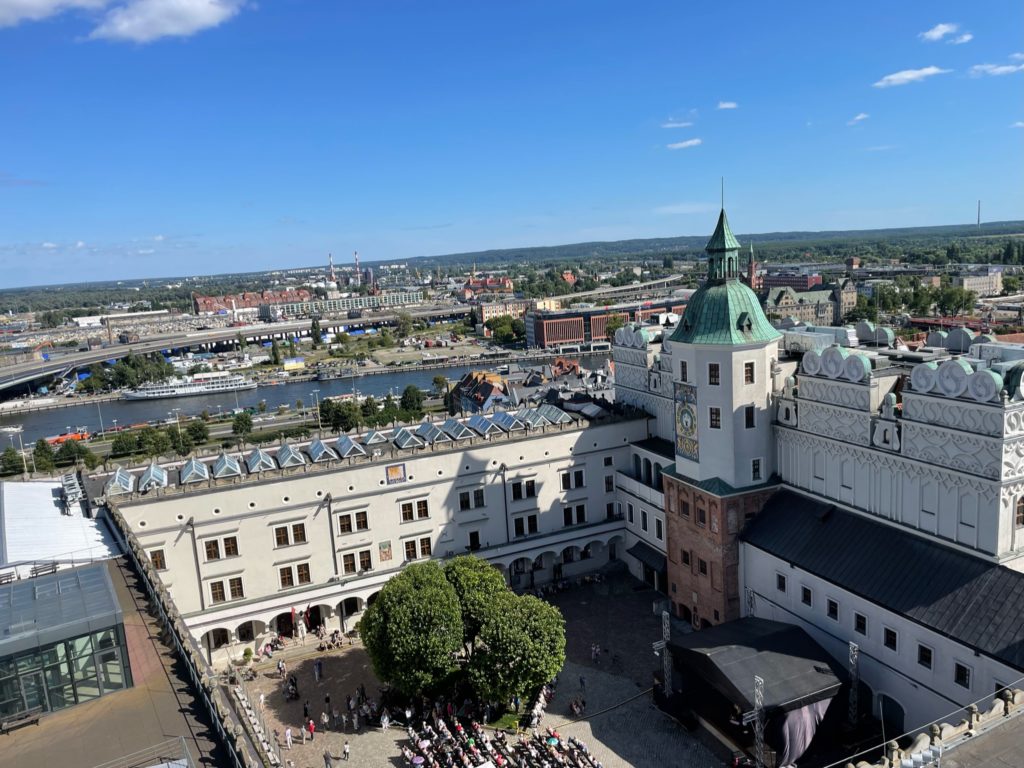 If you climb 220 steps to the top of the tower, you get this view.
And so, thanks to the ineptitude of the current airline system, tomorrow we begin our two day trip home. I'll let you guess which country we stay in overnight.