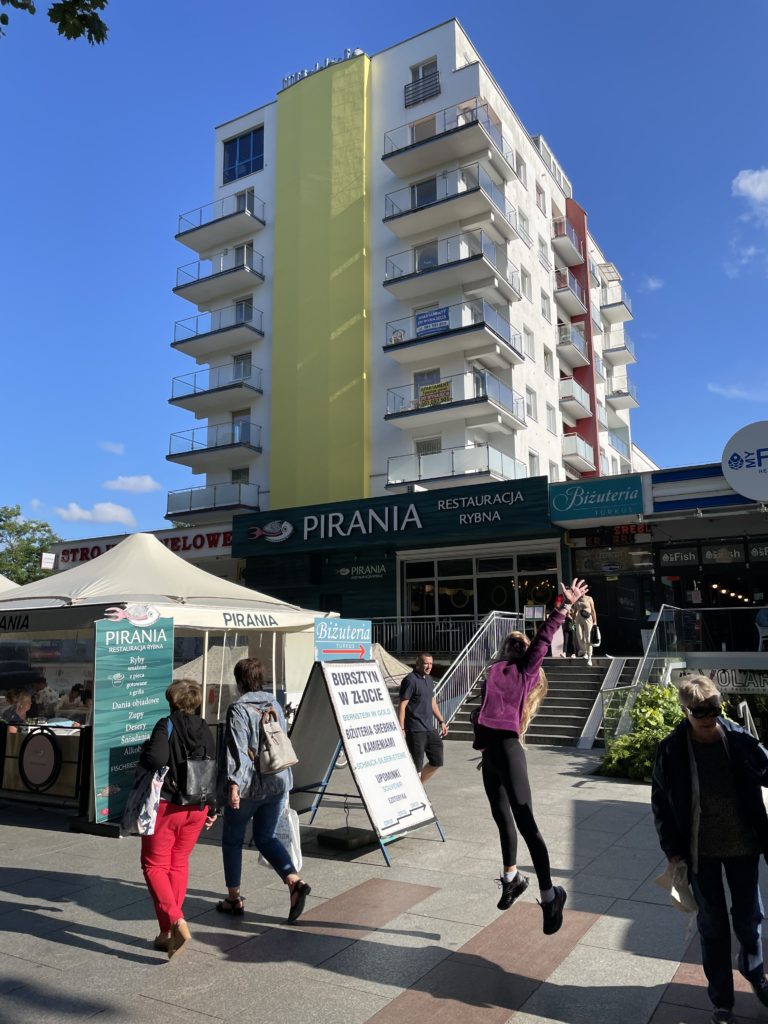 The Russians are coming! The Russians are coming! Remember that old 1966 film? Actually, the Russians came and left, hopefully never to return. Their infuence remains. As we entered the outskirts of Kolobrzeg, you see block after block of old Soviet style concrete rectangular apartment buildings. Or, as Dan noted, architecture classes in the old USSR must have been pretty easy.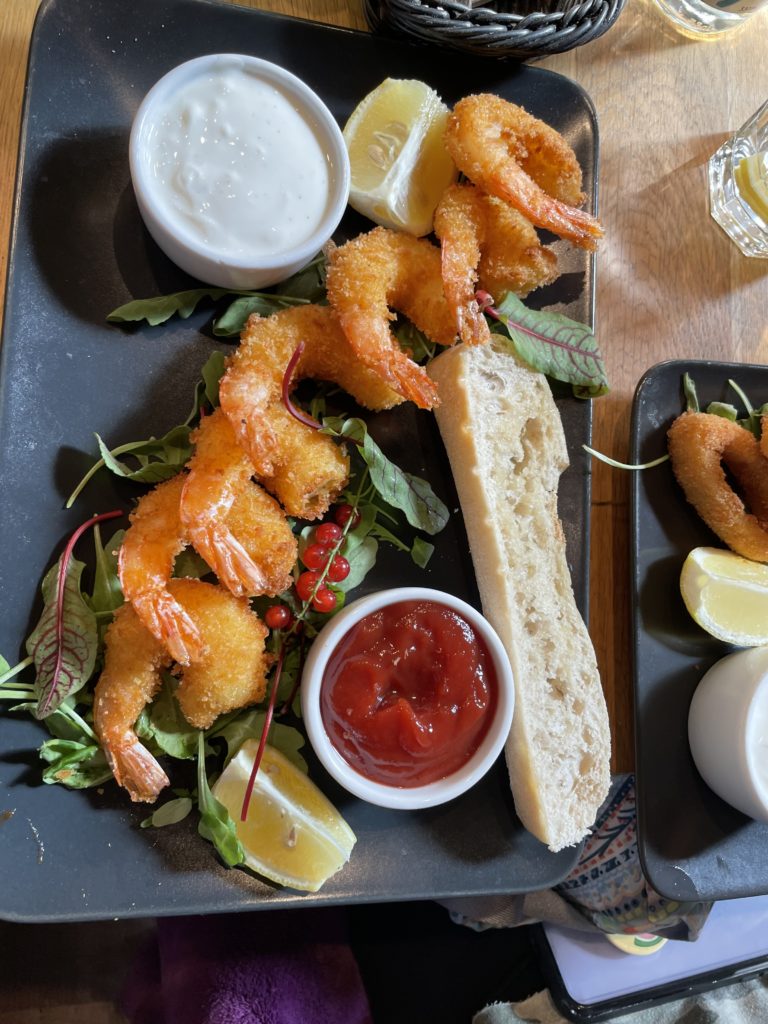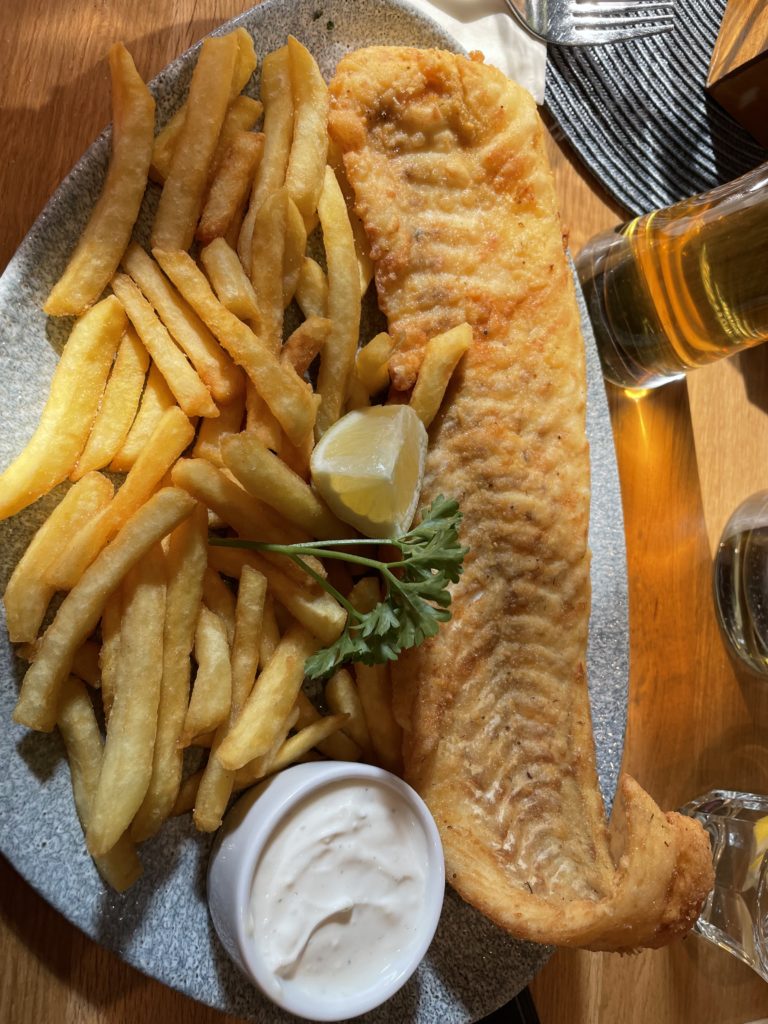 Not to turn this into The Food Channel, but the fish along the Baltic is/are amazing. The fish restaurants are ubiquitous and packed with tourists. Tonight we ate at the appropriately named My Fish.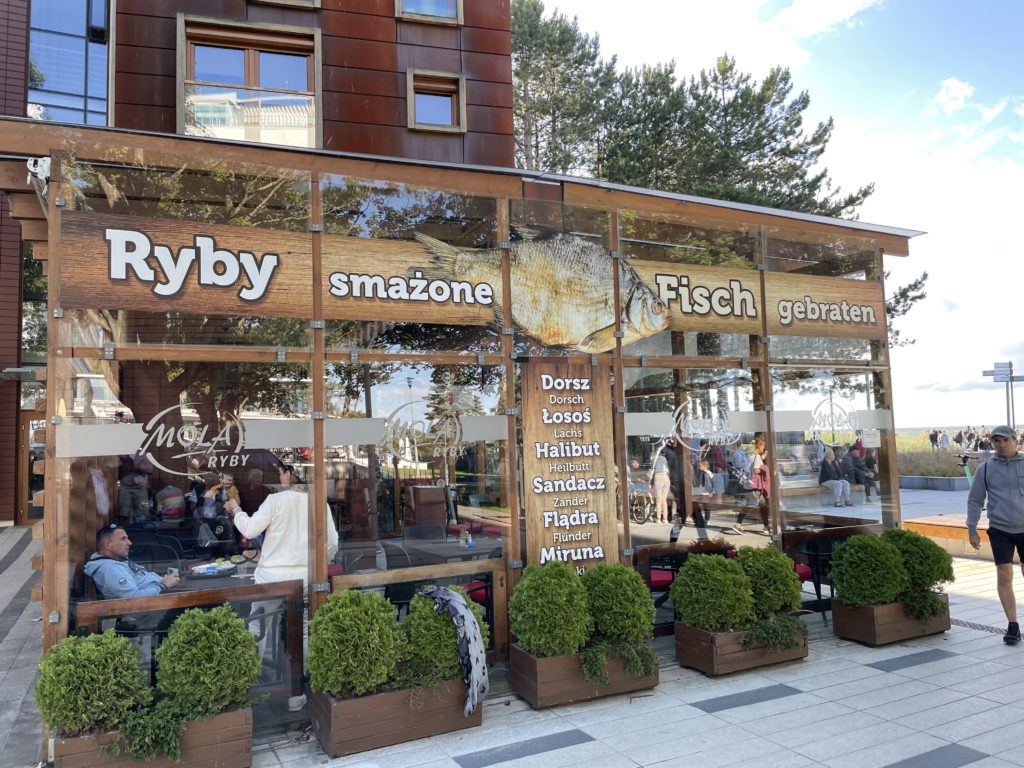 Ryby is the Polish word for fish, Lody means ice cream, Piwo means beer. I'm trying to decide if there are more beer establishments or ice cream shops in Poland. Needless to say, they love both.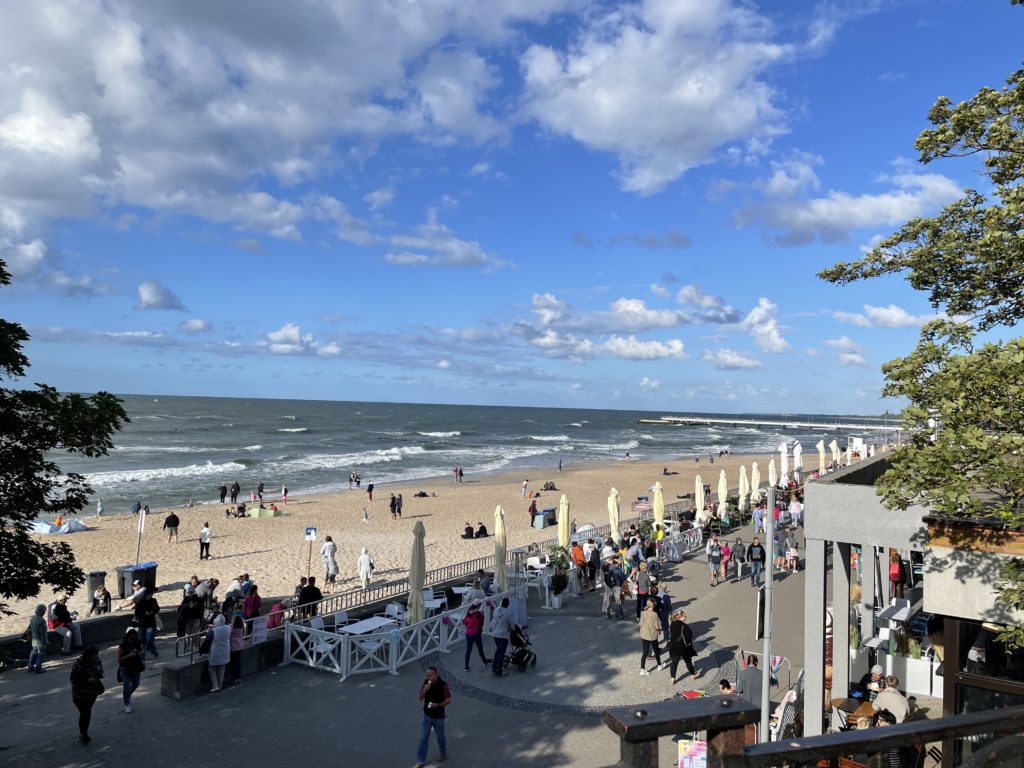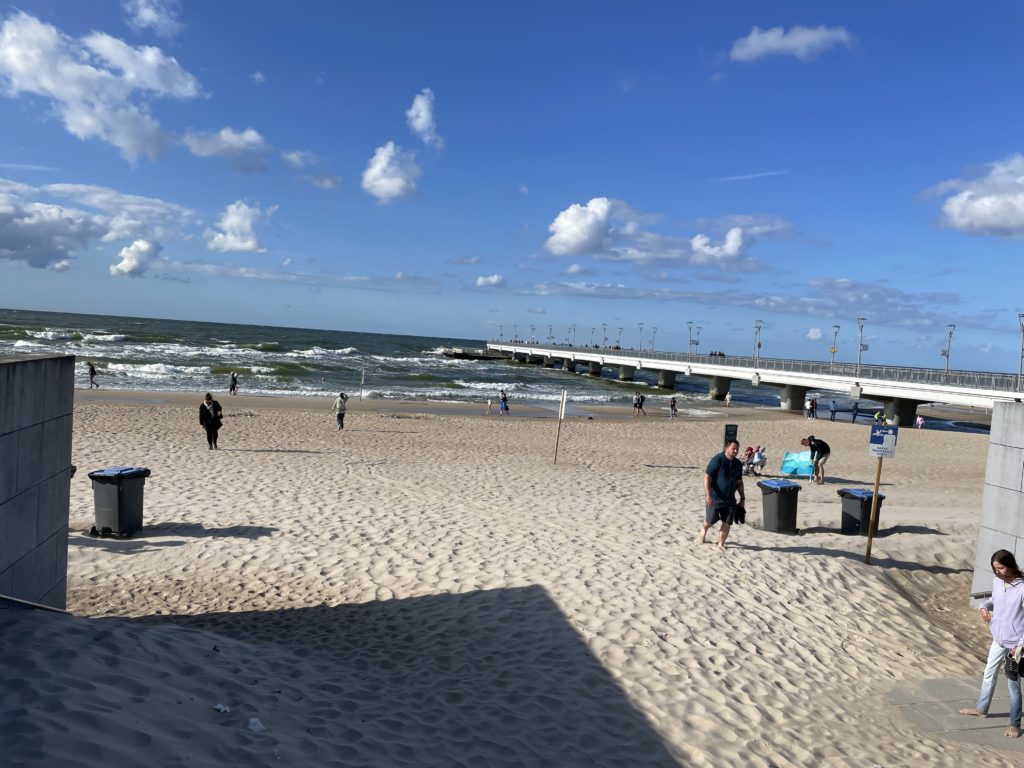 While you view some scenes along the Baltic shore, I've concluded that it's best that Kinga is a math professor because she's an utter failure at teaching me the tongue-twisting Polish sounds. I've tried convincing her that any word longer than supercalifragilisticexpialidocious violates international law. And, of course no word should have more than two C's and two Z's.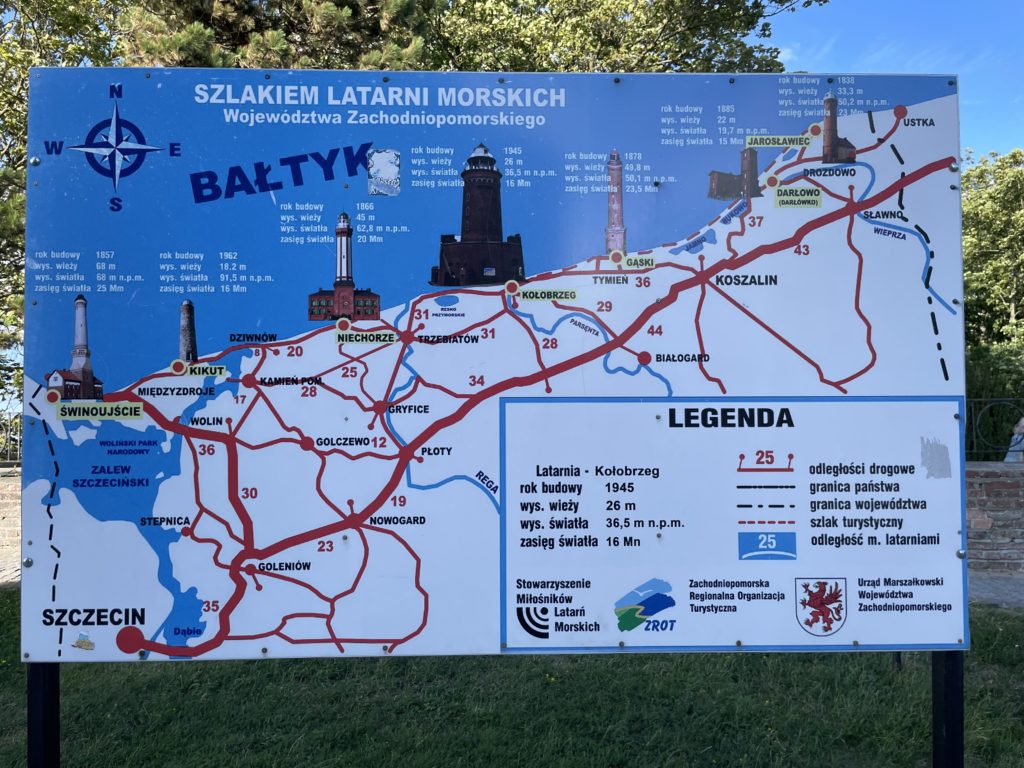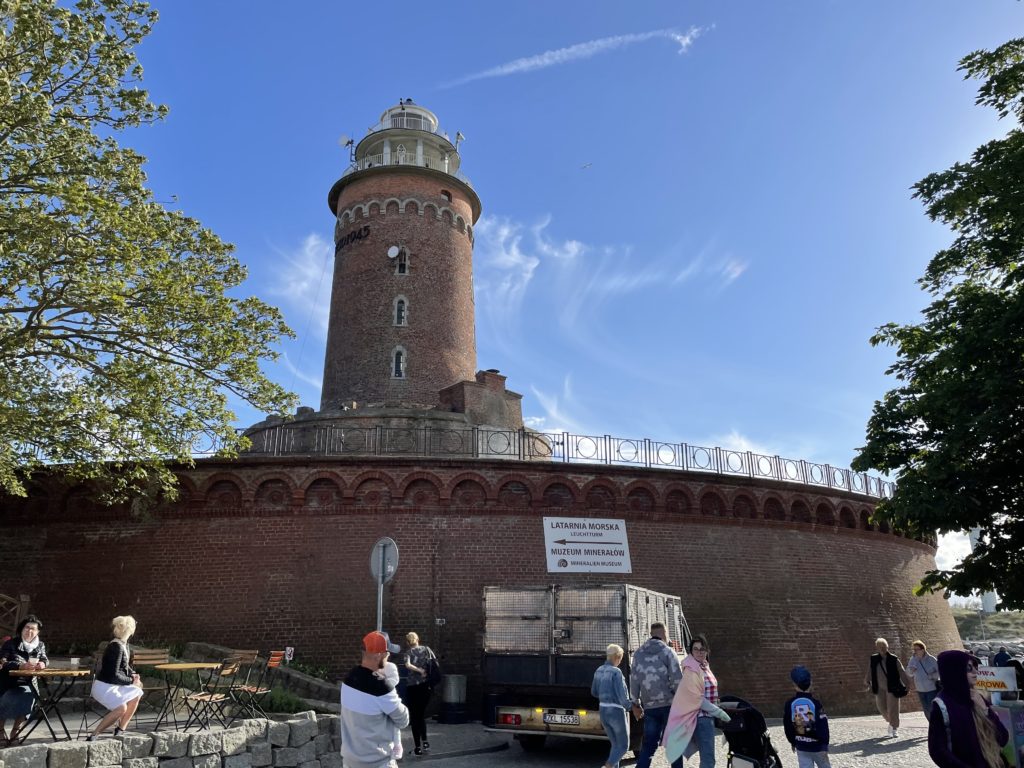 We've come to Kolobrzeg for the fish and the lighthouse, and it does not disappoint. As one might expect, lighthouses dot the Baltic coast.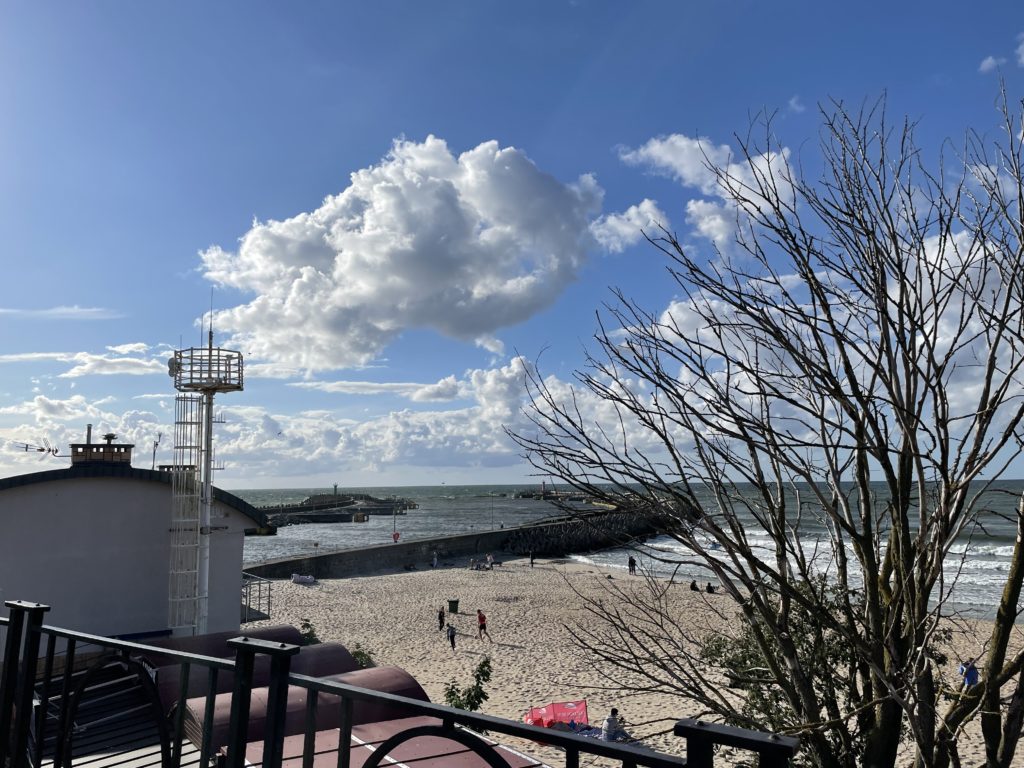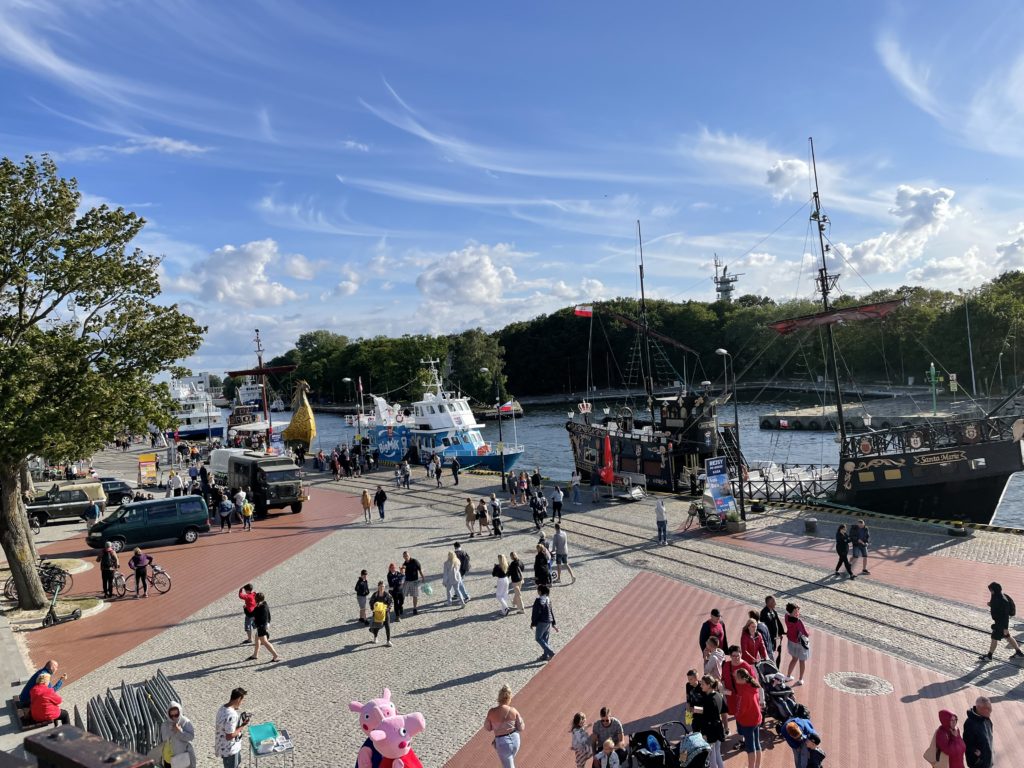 Here, the lighthouse was Fort Munde protecting the harbor inlet.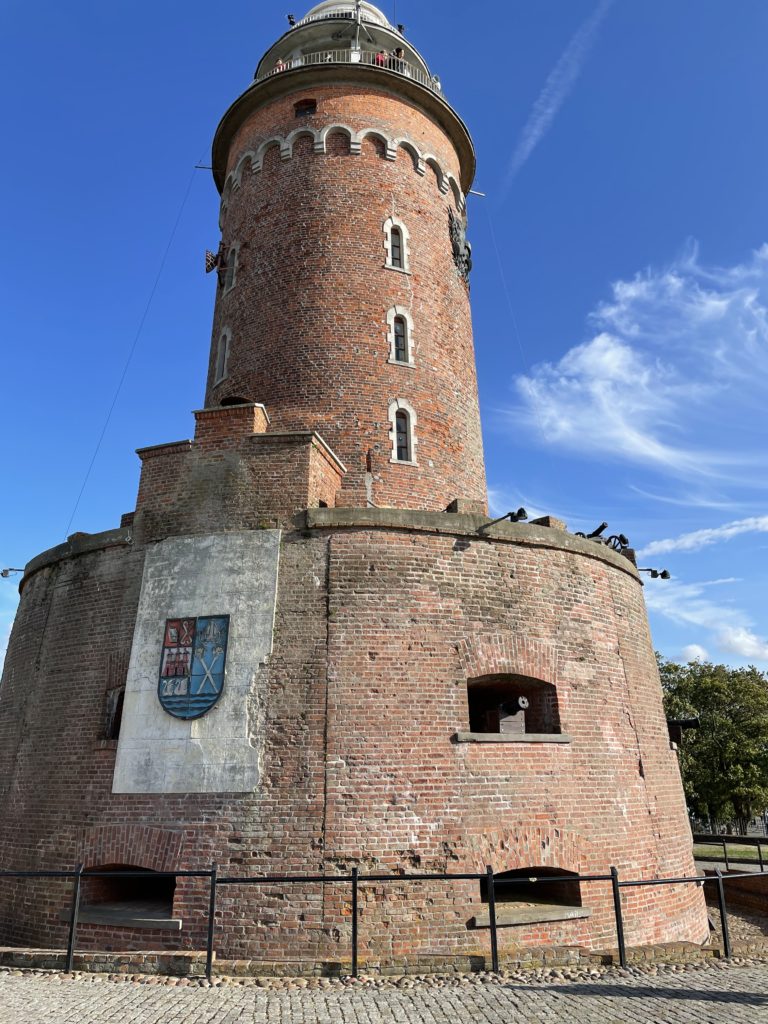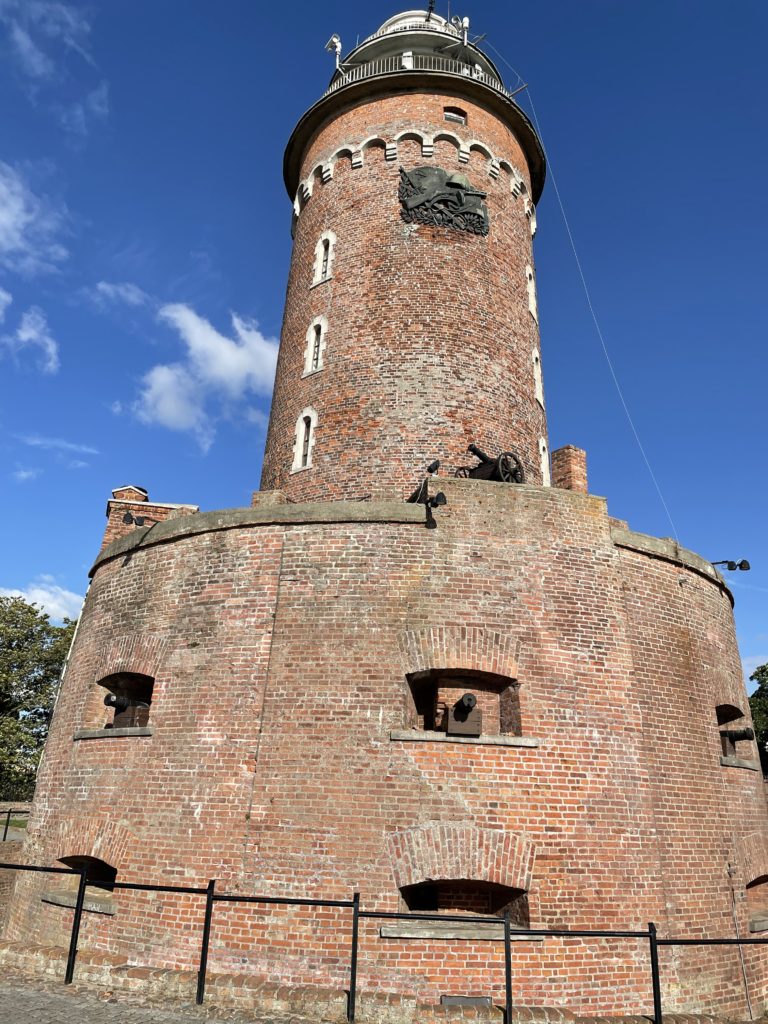 I don't remember seeing cannon on the side of a lighthouse before but maybe the dual purpose makes sense.
Tomorrow we go up the coast to Swinoujscie. Please don't ever ask me the proper pronunciation. I'm still working on Miedzyrzecz. Where's the Hague Convention when you need it? I'm reporting this to Interpol!