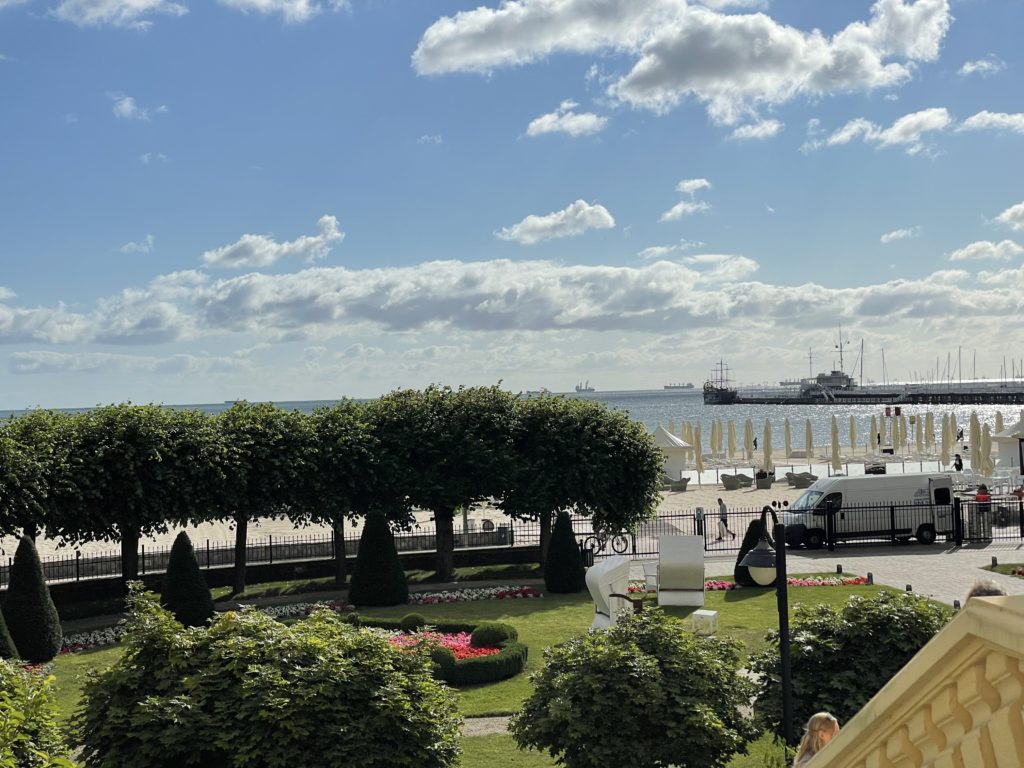 Today I made it to Hel, if only for 45 minutes. More on that later. What do Adolf Hitler, Vladimir Putin, Henry Kissinger, Prince, Shakira, and TMJ have in common? Now, we've all stayed at The Grand Hotel in Sopot. The Hotel is the Grande Dame of Northern Poland, the Hotel del Coronado of the Baltic. And, as you can see, it shimmers by the sea.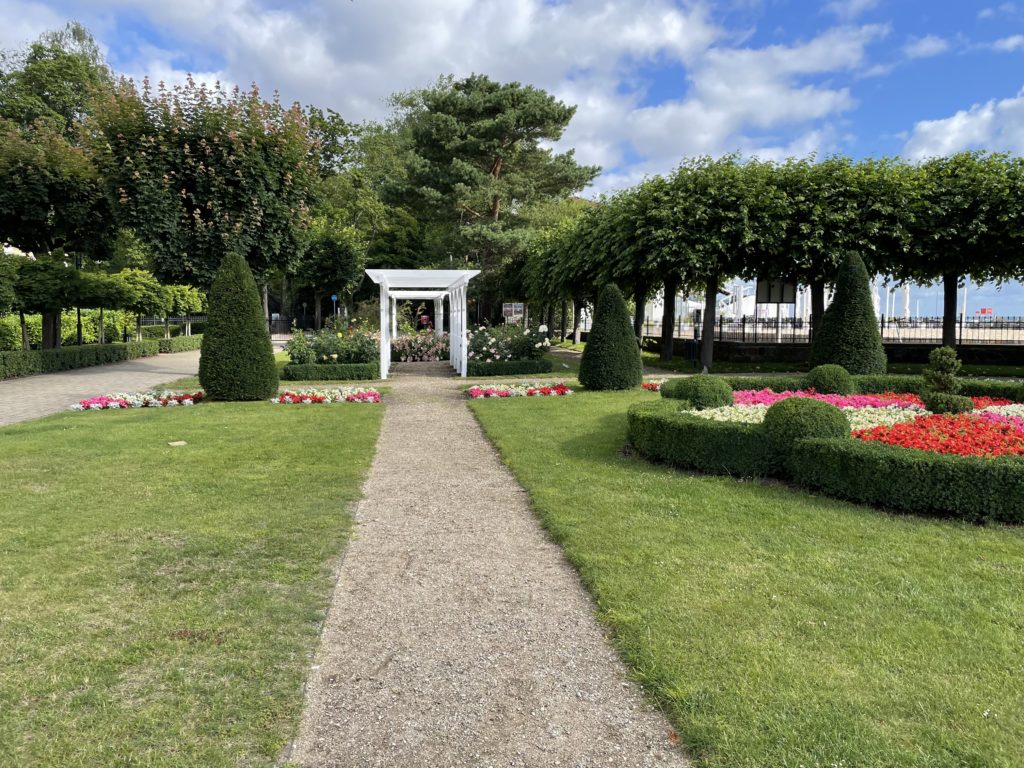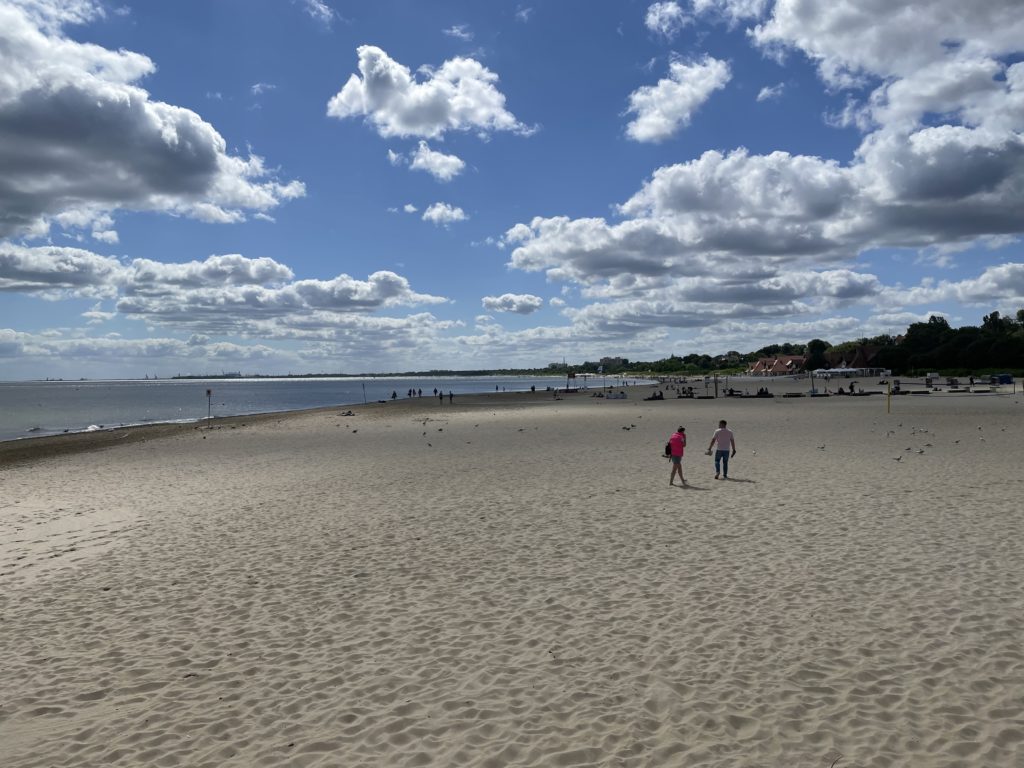 The flora meticulously maintained, the sand immaculate, Europeans flock to this area.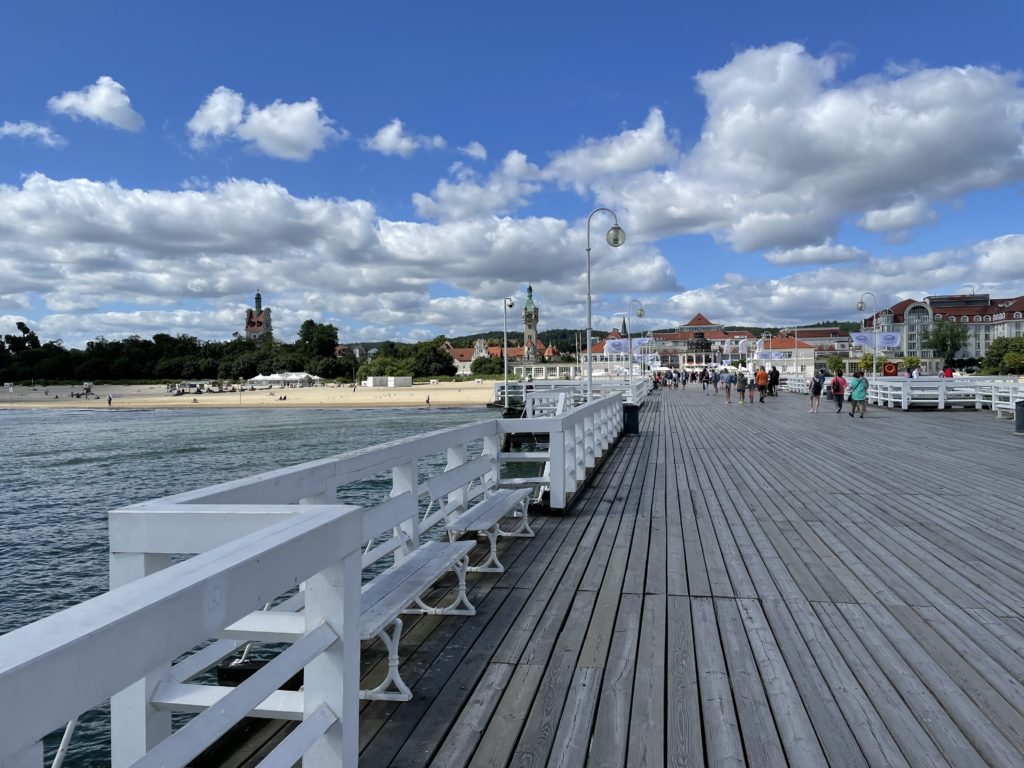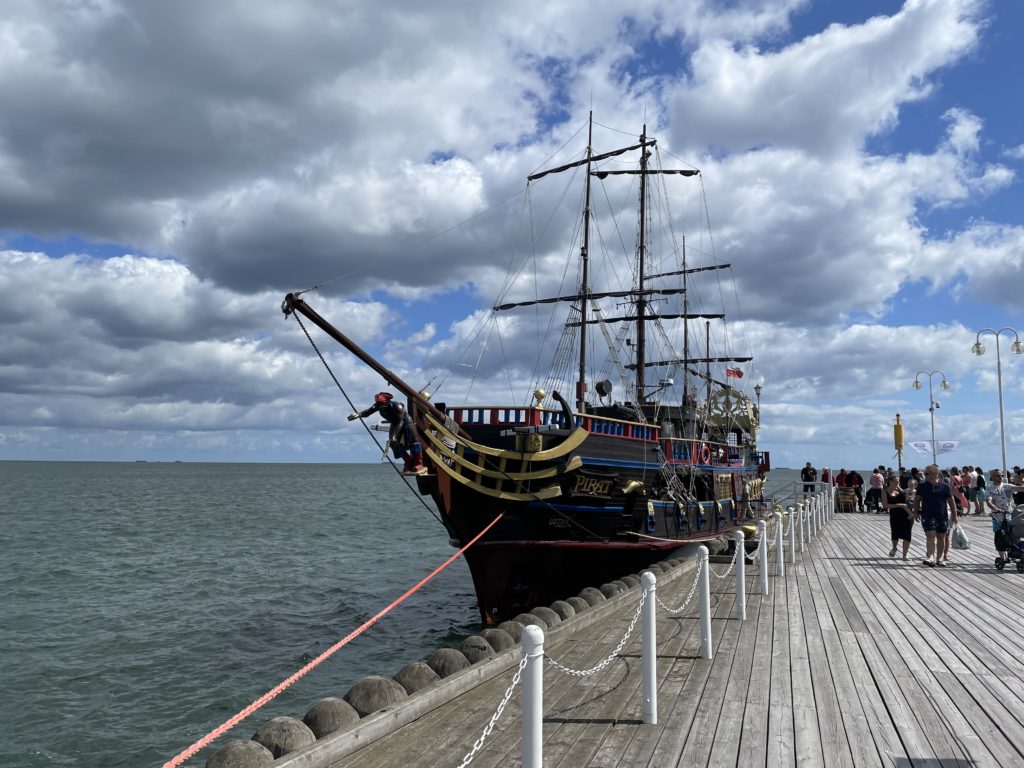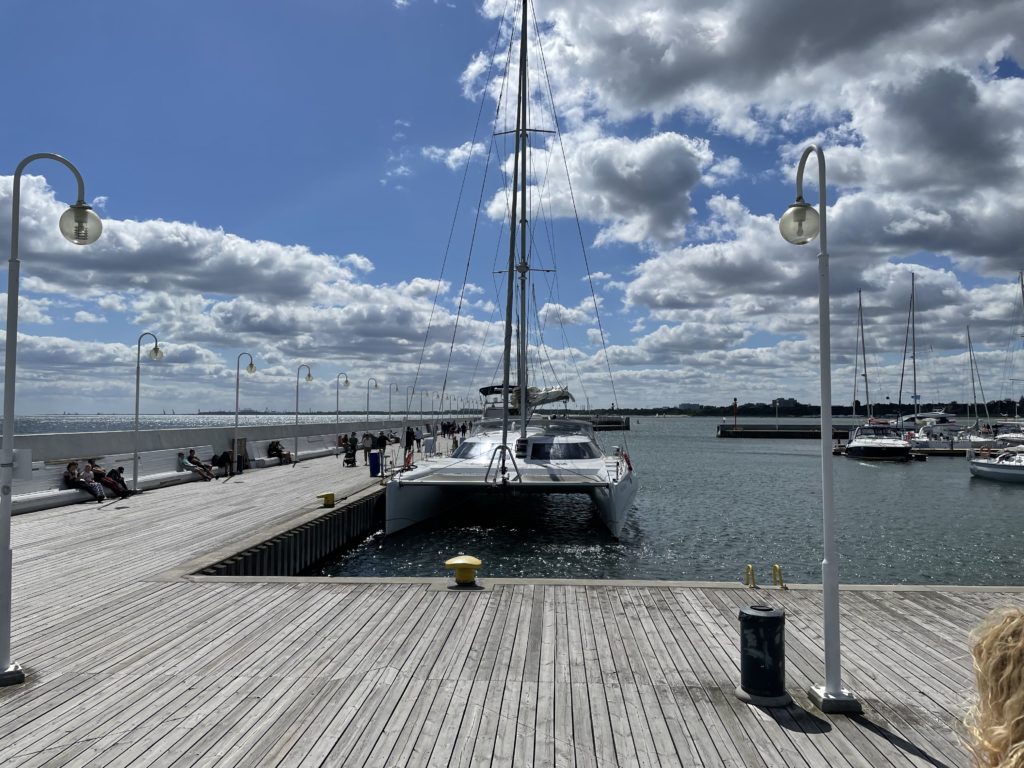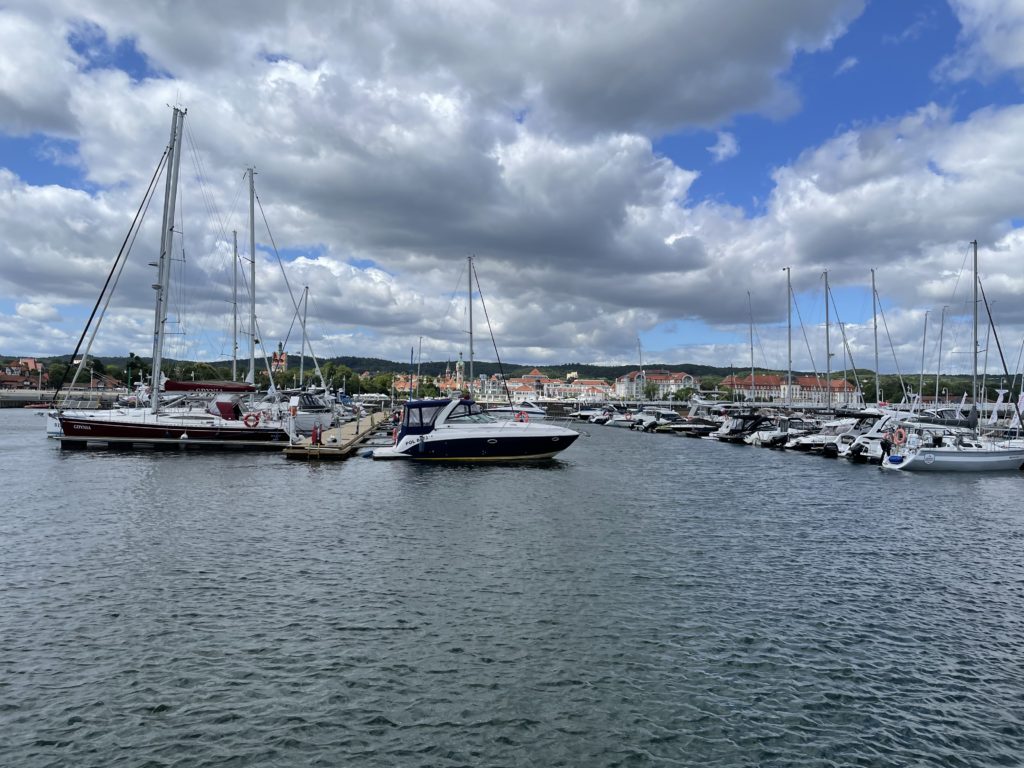 Adjacent to a long pier and marina, look closely and you will see large container ships lined up to enter the port of Gdansk.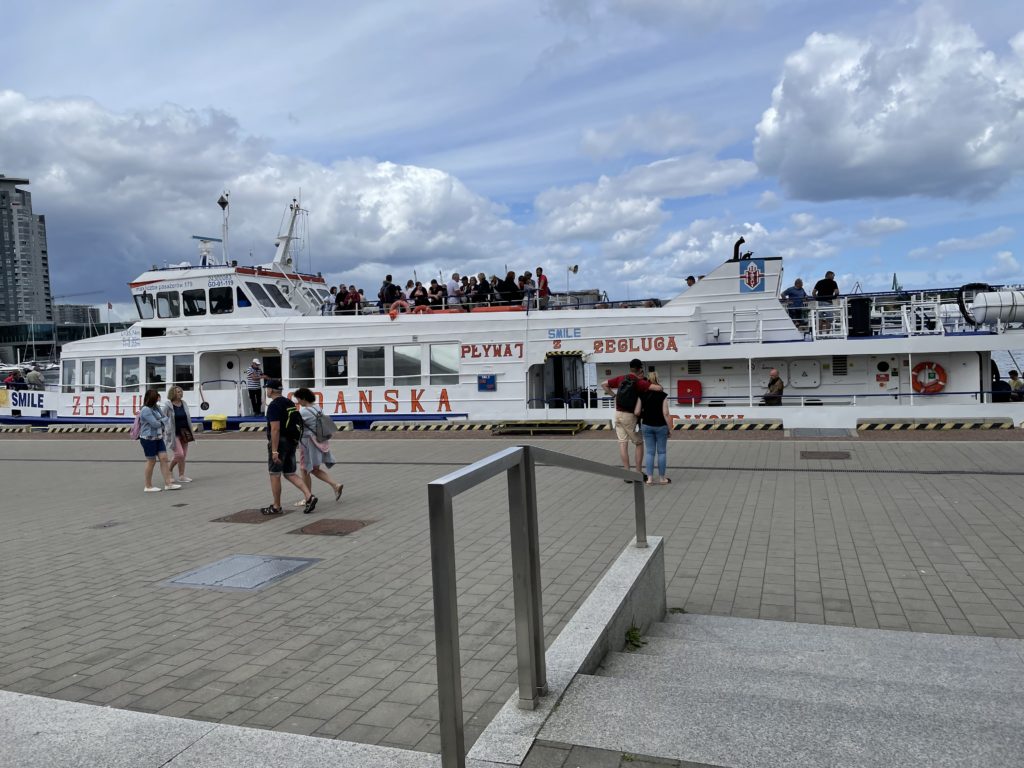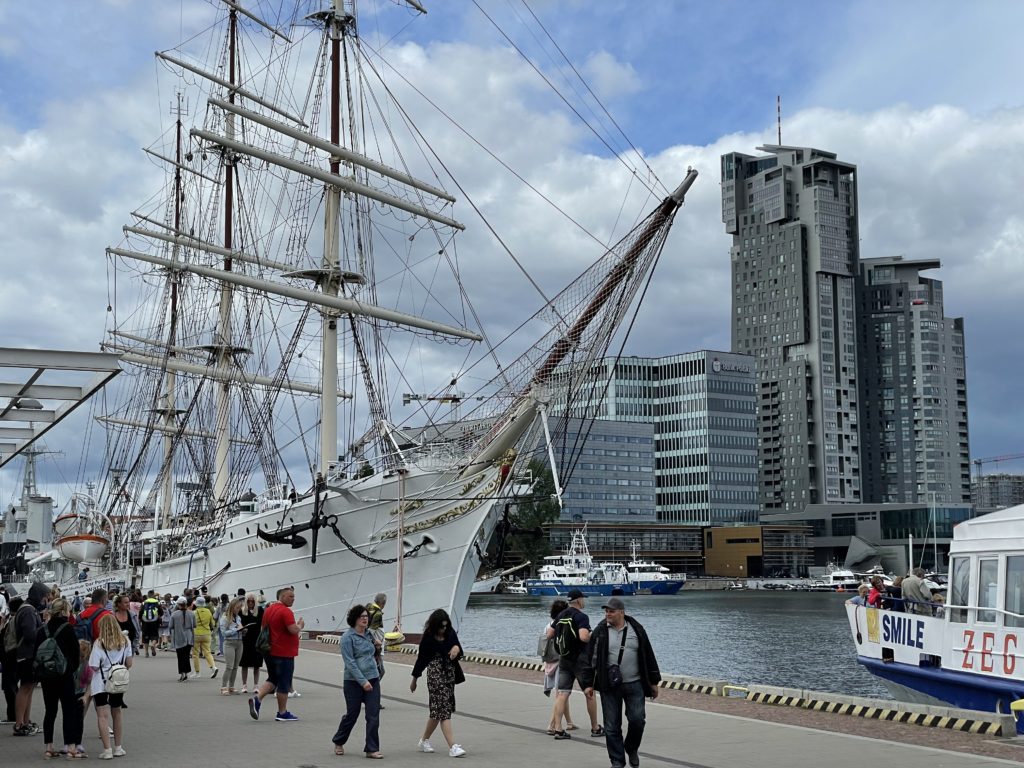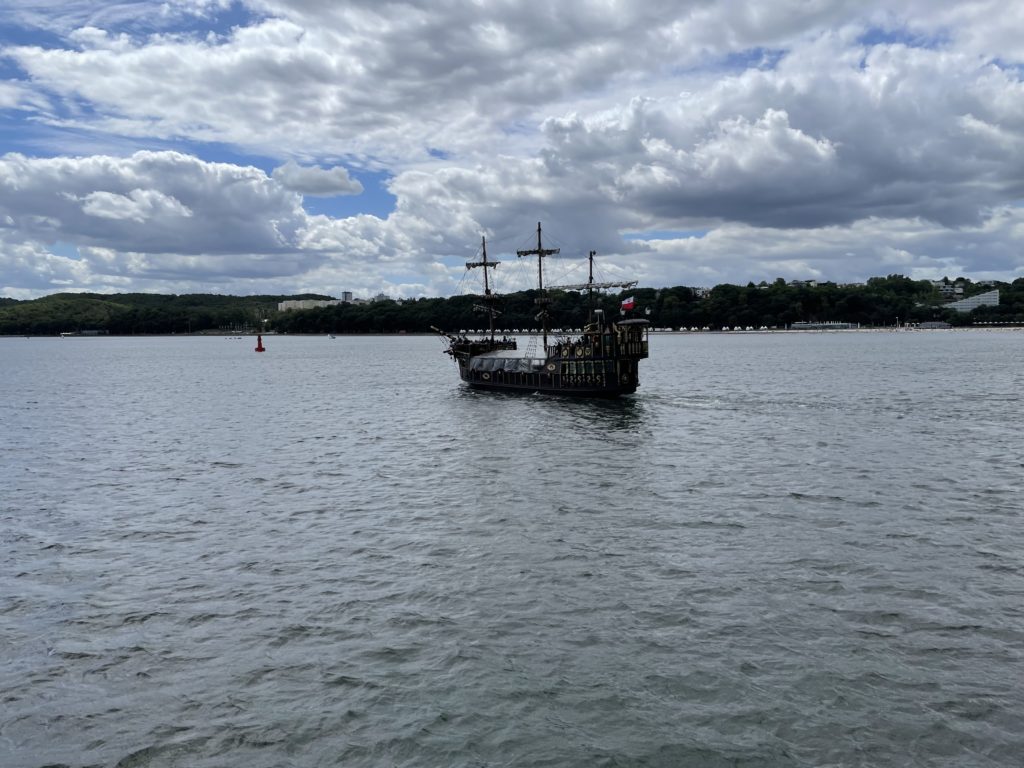 Later, we travel to the port of Gdynia for a one hour boat ride to Hel. On this summer day, it seems as if half of Poland is in one town or the other.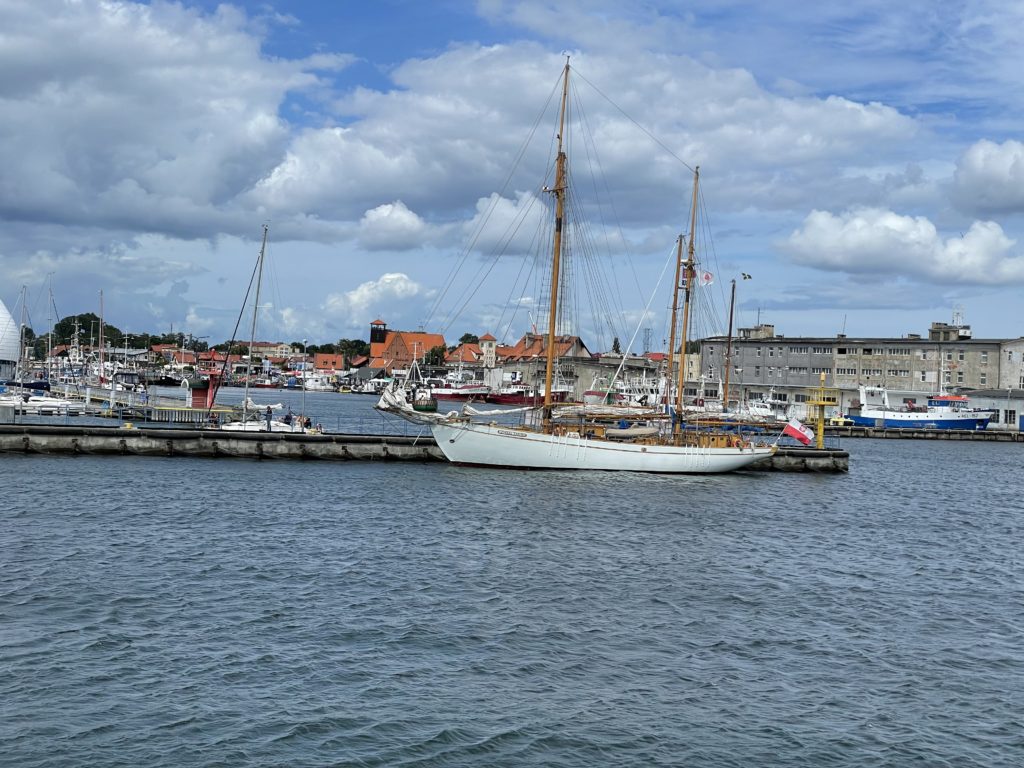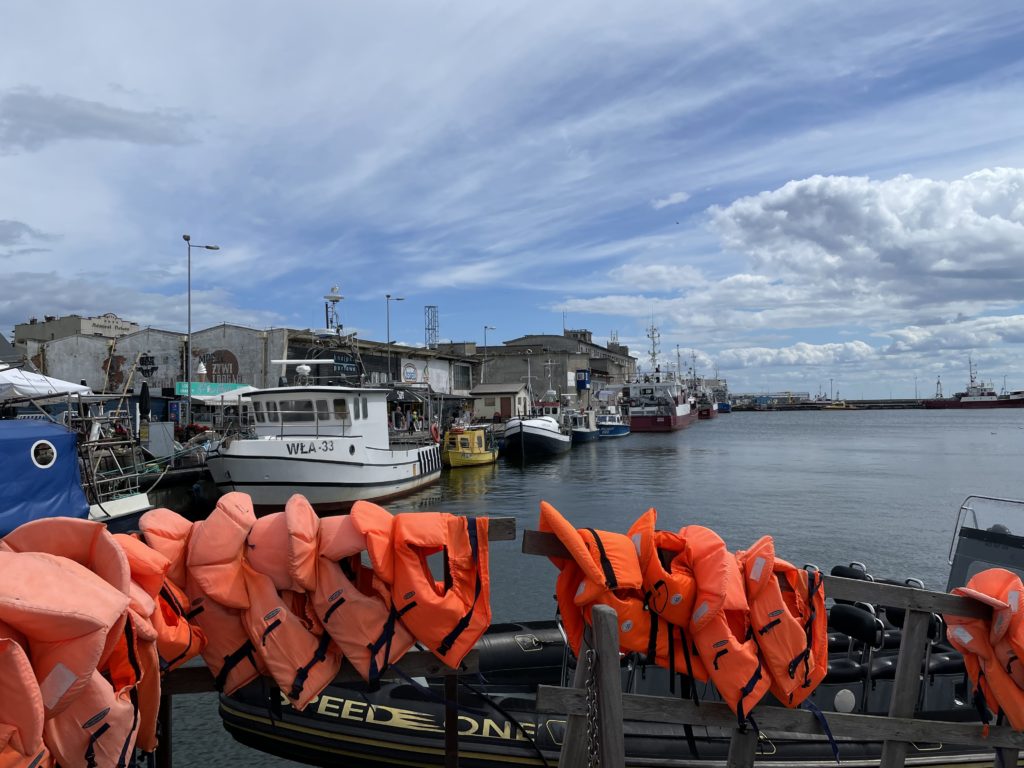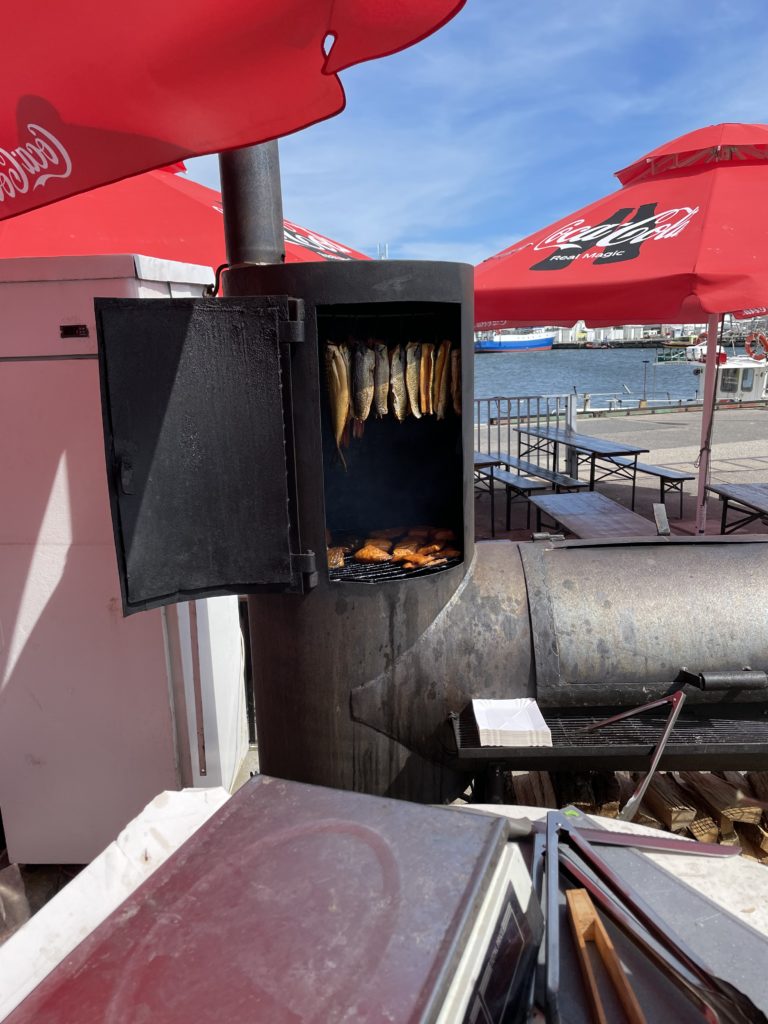 Shops and vendors line the streets in both areas. It's a tourist trap for sure, but no one seems to mind.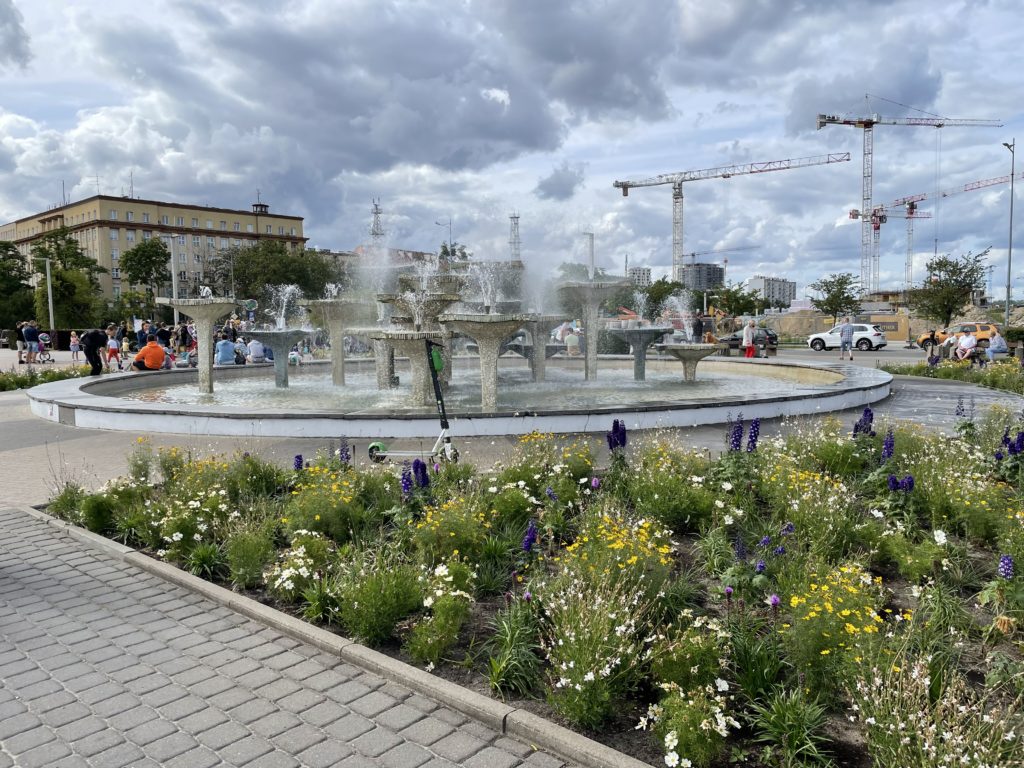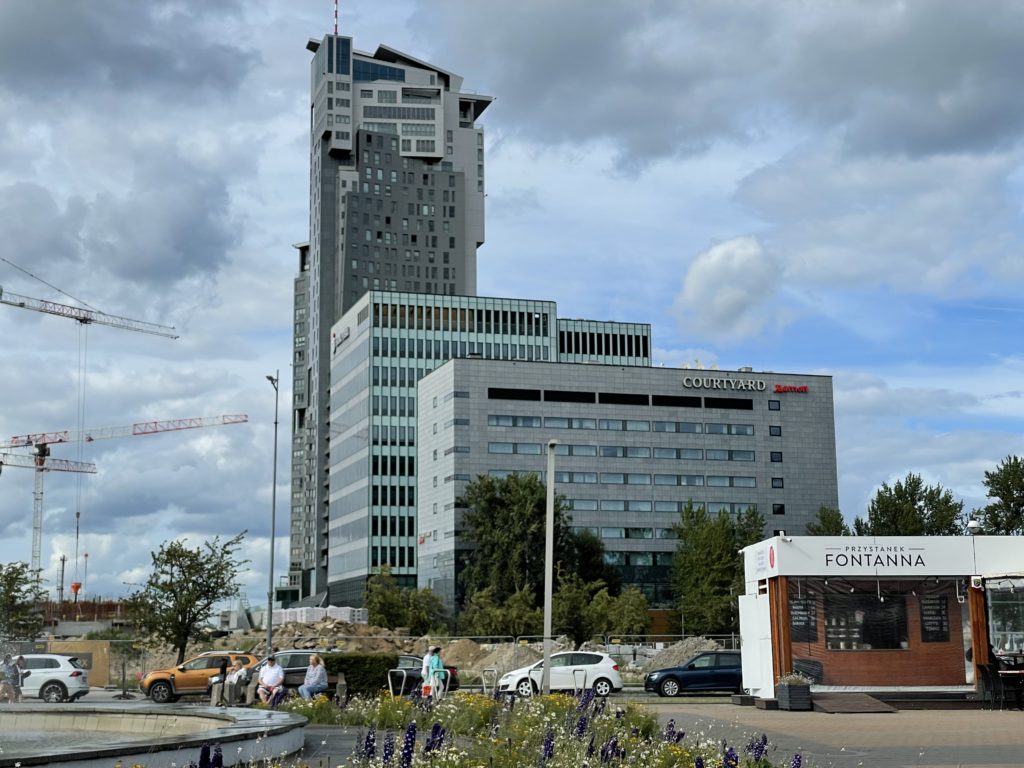 Back at Gdynia and the architecture stands out.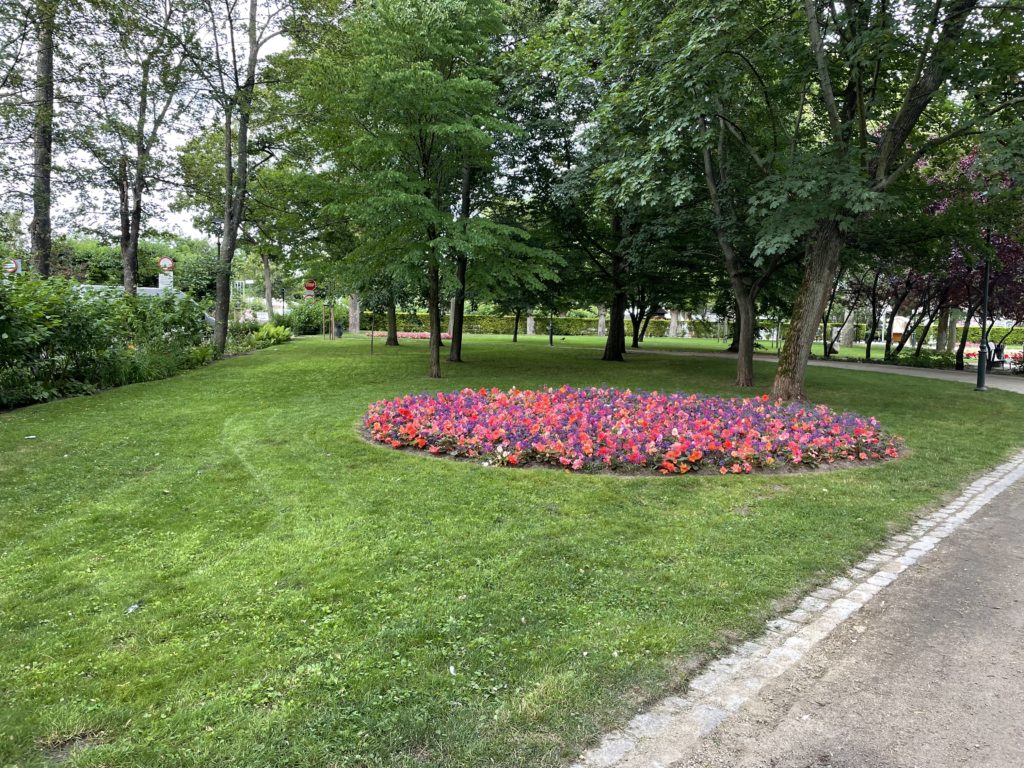 One final look at a park in Sopot. We walked at least a mile down the beach, crowded restaurants lined the waterfront.
Tomorrow we're off to Kolobrzeg and its lighthouse.