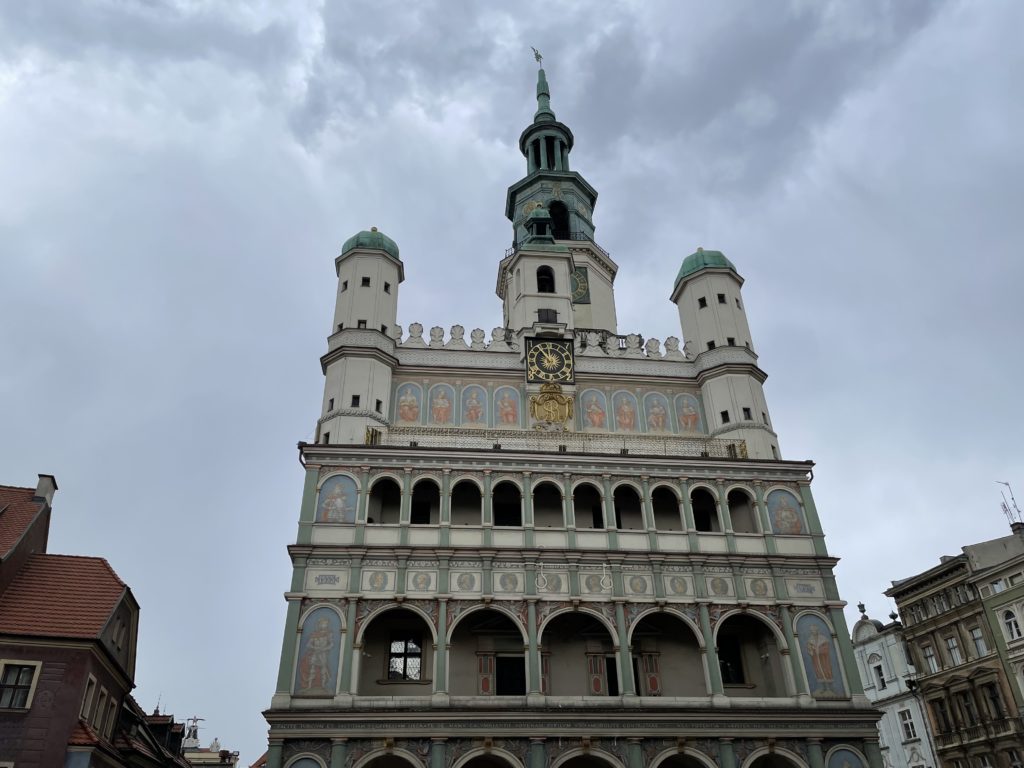 No sooner than I tell you of the wonderful and busy squares in Europe than the one in Poznan is torn up for construction.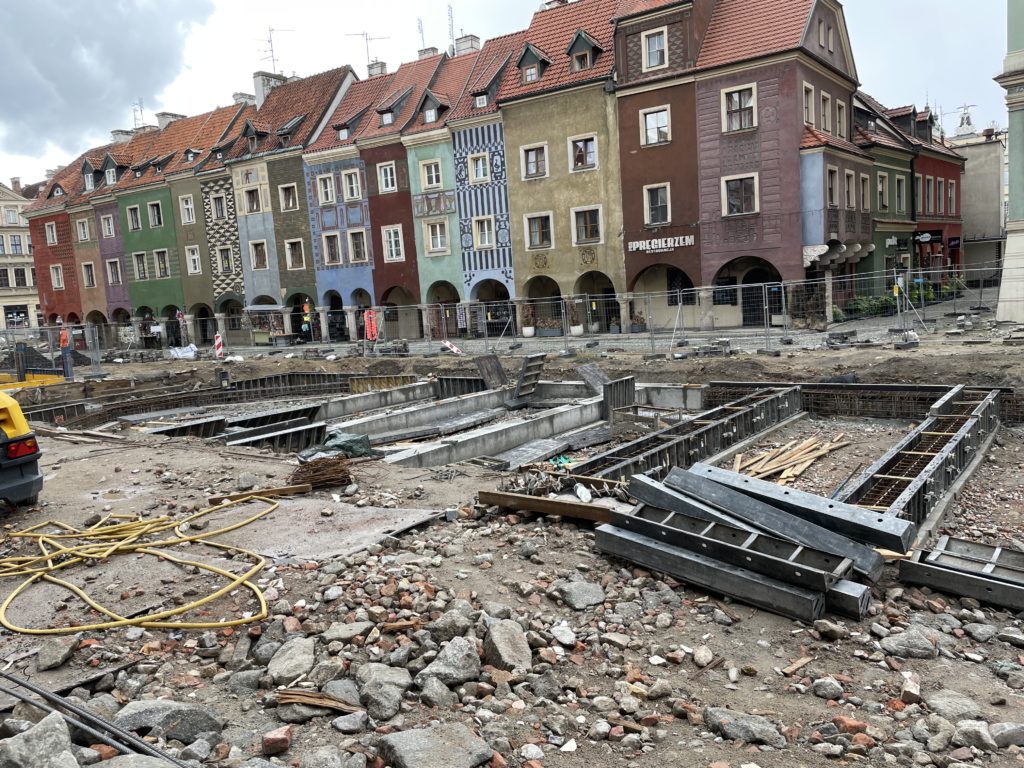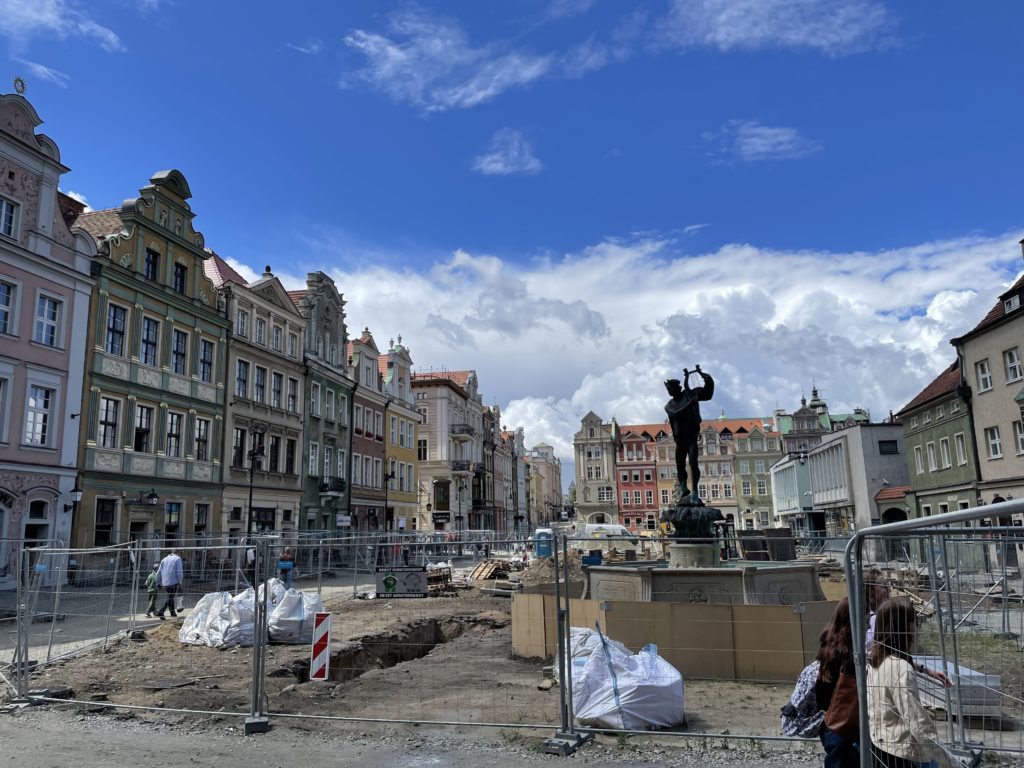 You've heard of the running of the bulls in Spain, Poznan is famous for the fighting goats. Everyday at noon spectators gather at the town hall. Just above the clock pictured above, two mechanical goats come out and do battle for a minute or so. And, they've been doing this for over 100 years in a city over 1000 years old.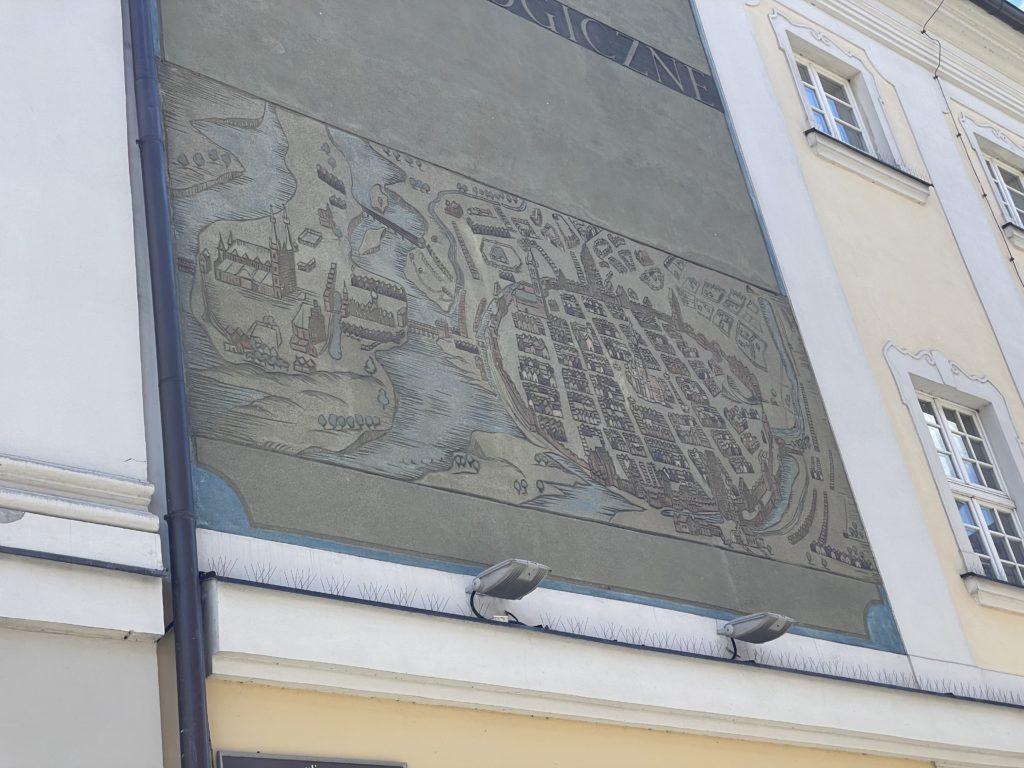 Above is an early map of the city. Note the church on the island to the left.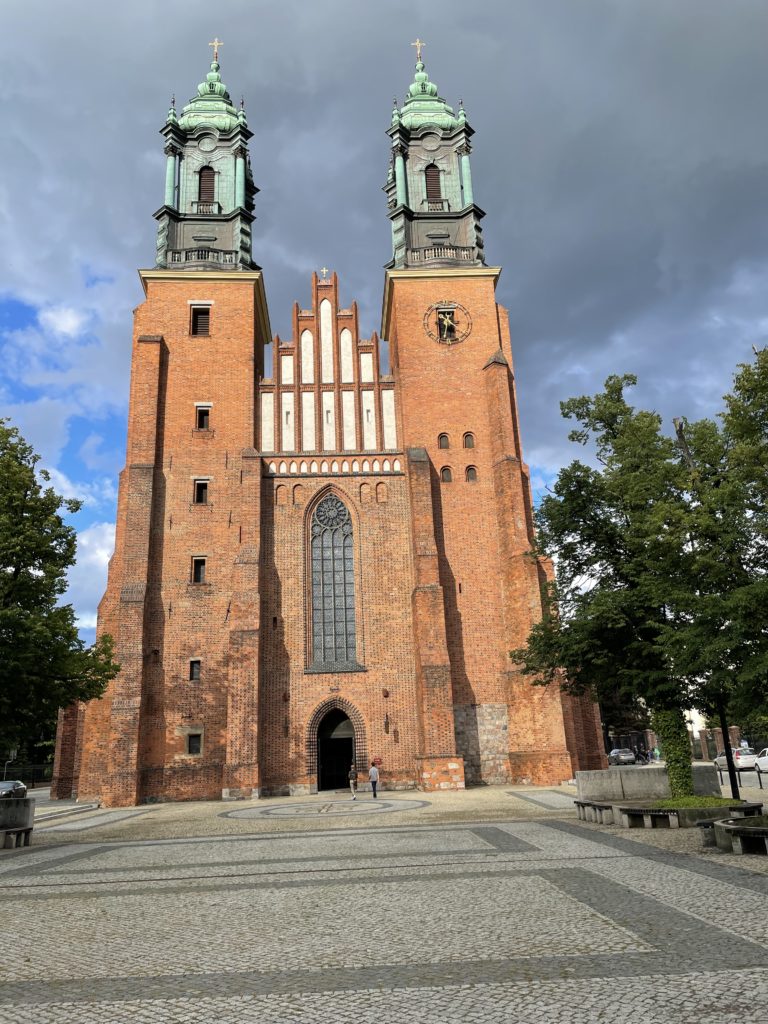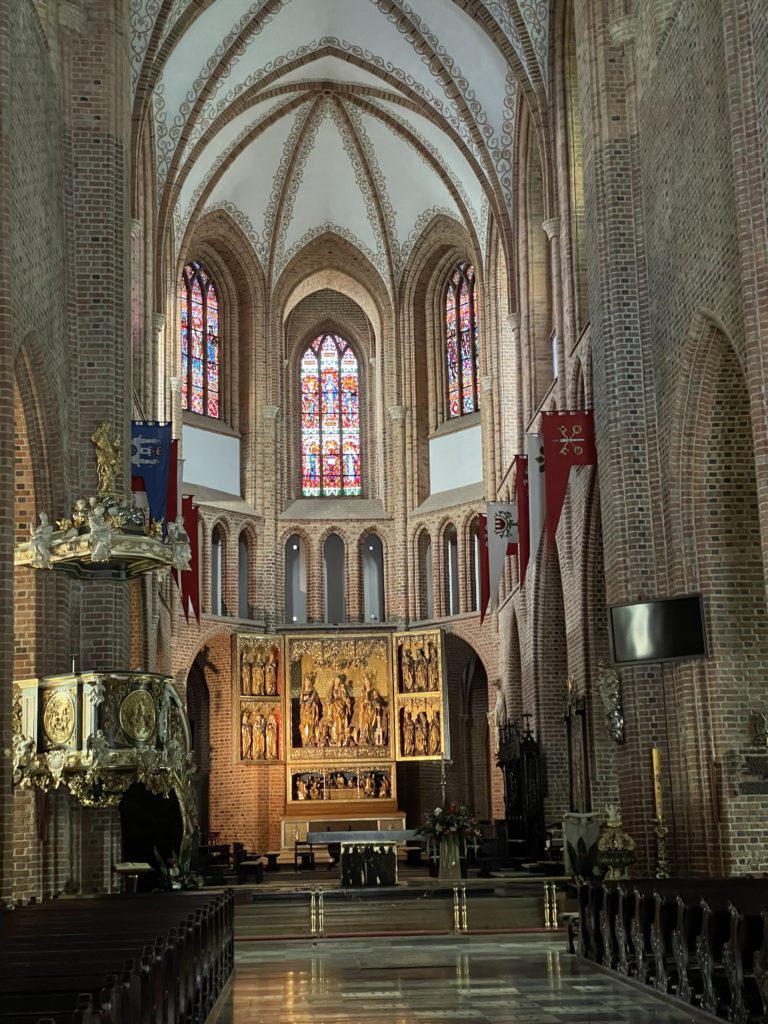 Here is the Poznan Cathedral today, its origins dating back to the 10th Century. Even more beautiful is the top picture, the Basilica of Our Lady of Perpetual Help.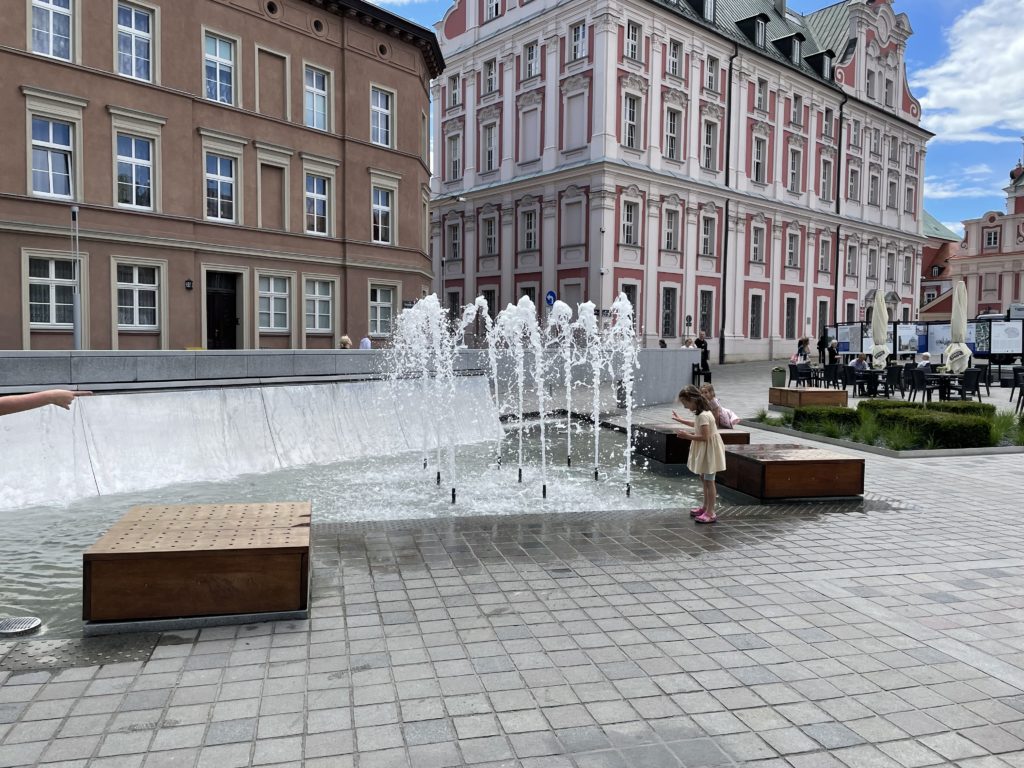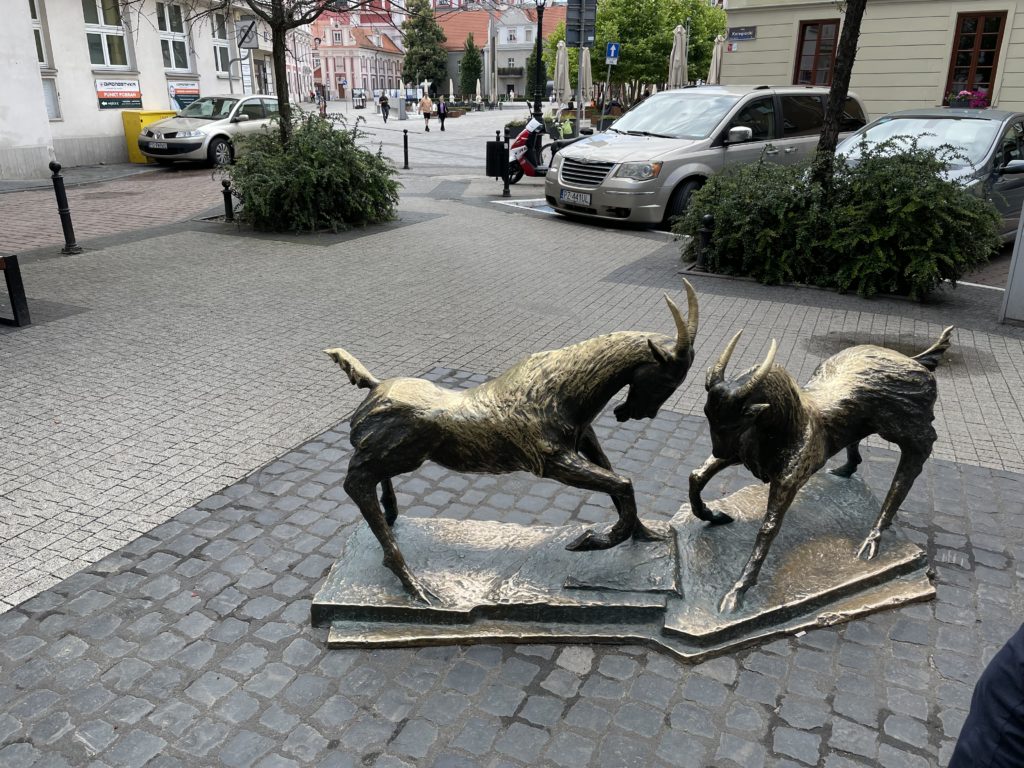 This street scene takes you to a down-to-earth view of the goats, the symbol for Poznan and its football team.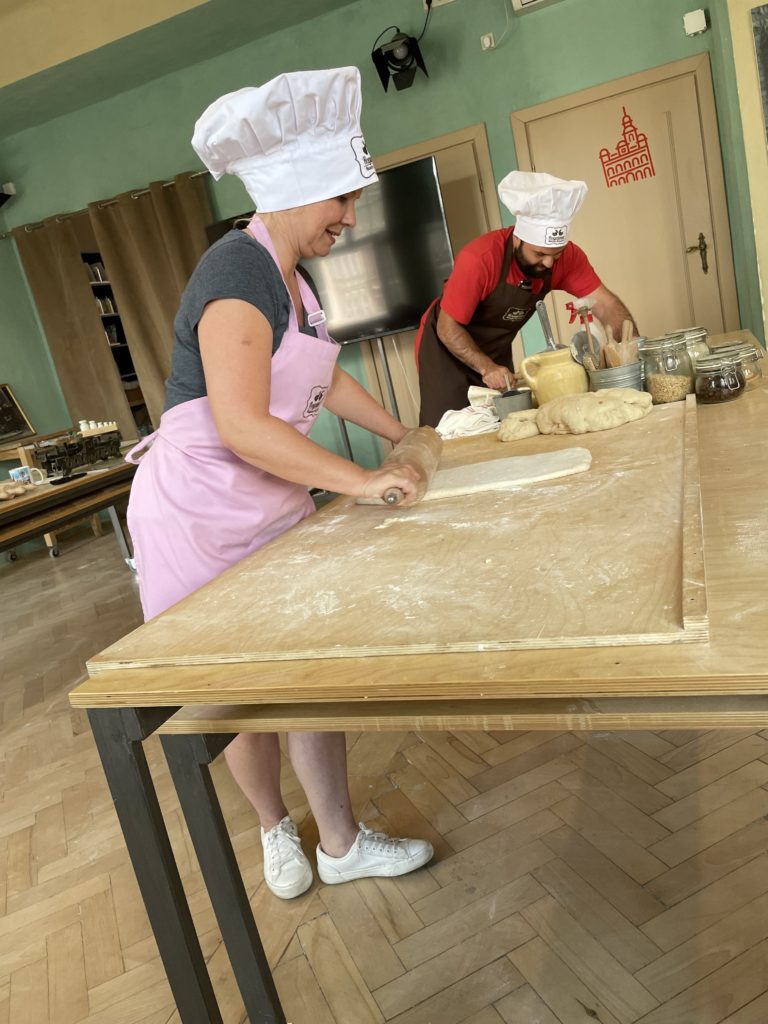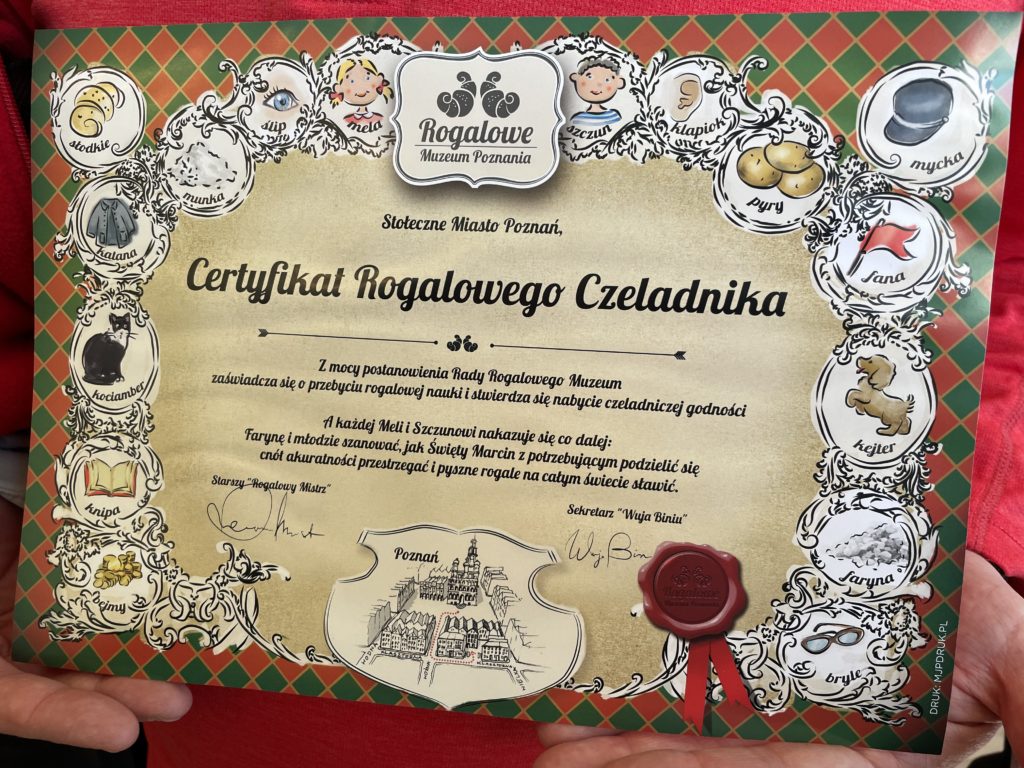 Later, we make St. Martin's croissants. Legend has it that he gave half to the poor and sold the other half to the rich, at double price. In any case, I'm now a certified baker.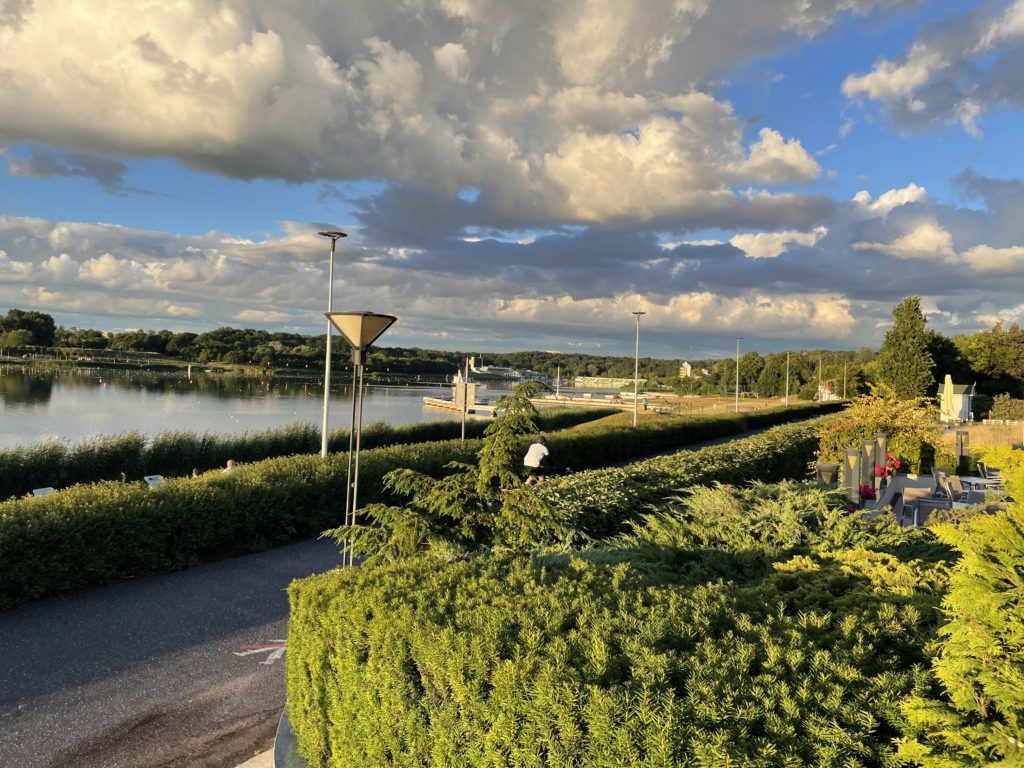 We end the day adjacent to a gorgeous lake set up for scull racing.
Tomorrow we head to Torun for more fun and adventure.