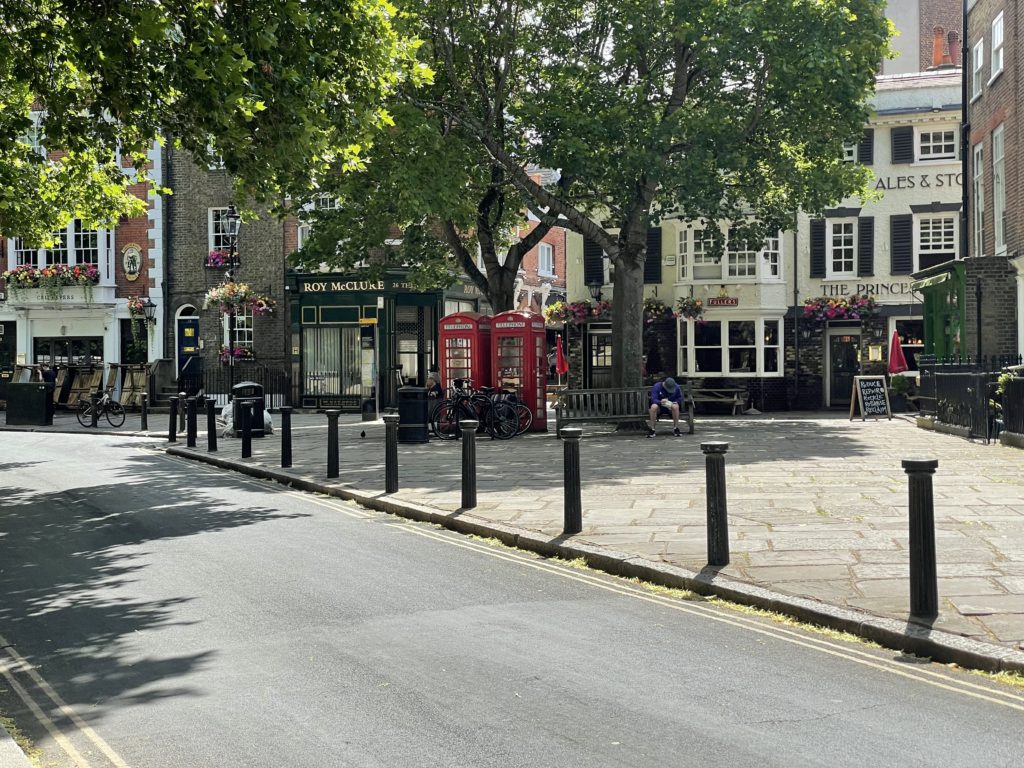 Sandwich America's favorite TV show around England's favorite pasttime and another great day is had by all. It's only a short train ride from Trafalgar Square to Richmond and Ted Lassoland. So far, no sightings of Keeley and Company but we'll have a pint to see if they pop in. The Prince's Head stands in for the Crown and Anchor Pub and lots of Americans are dropping by. It turns out filming concluded last week at this location.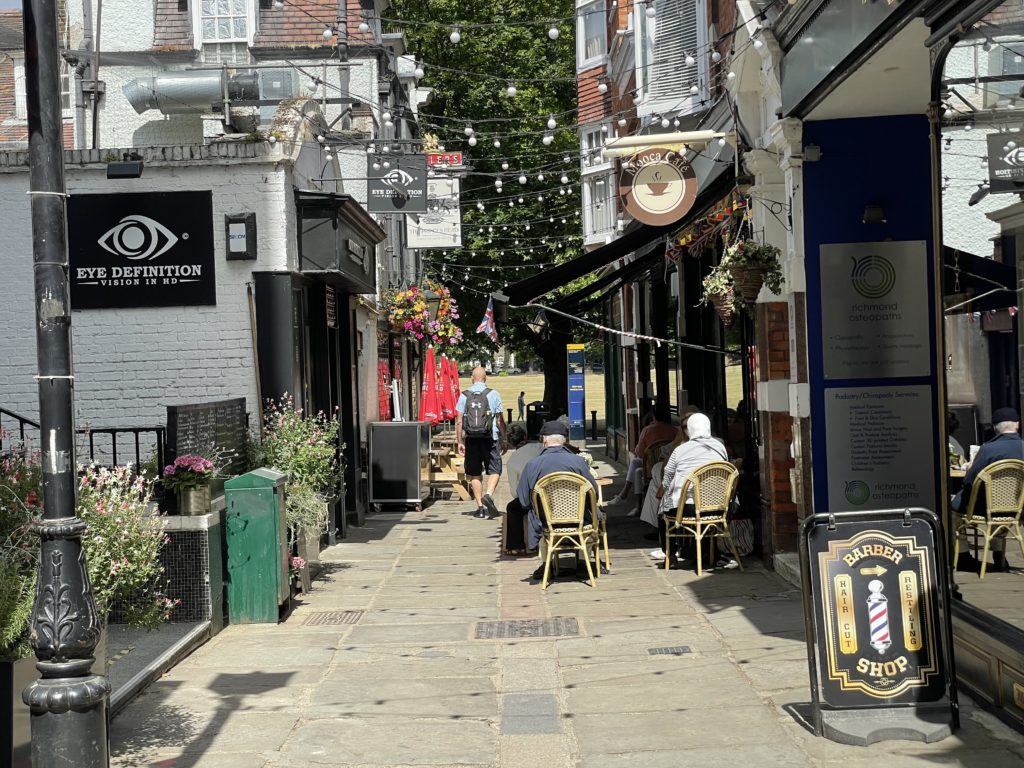 Conveniently, Ted lives only steps from the pub, halfway down Paved Court.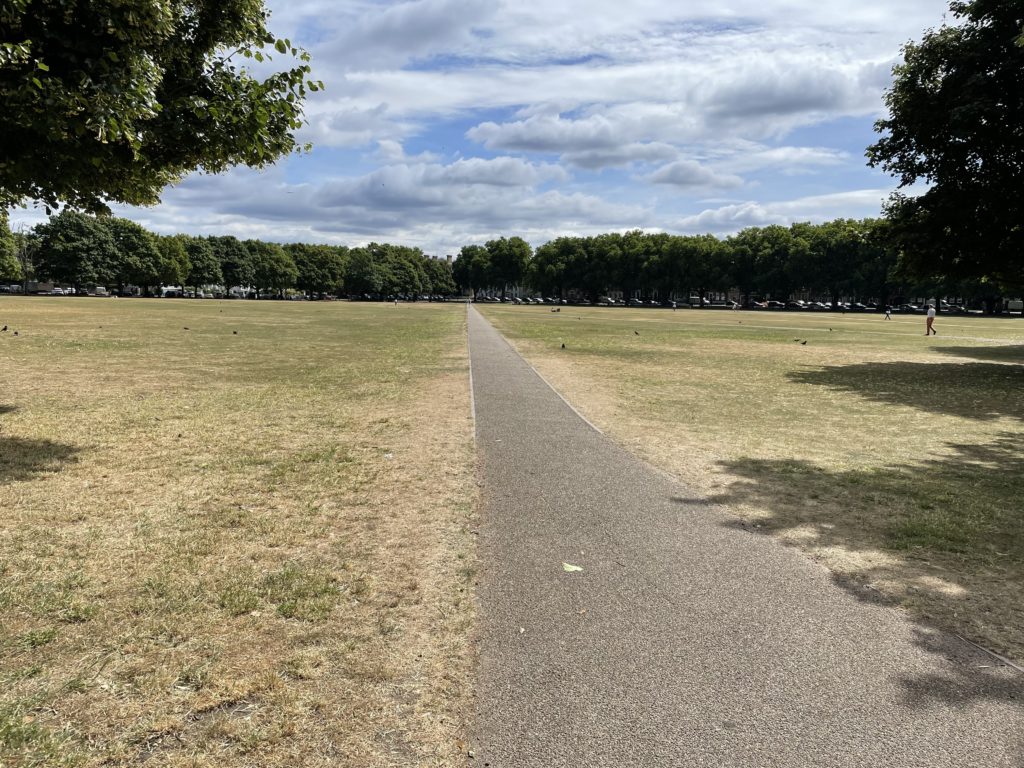 Not much to look at, Richmond Green is right across the street.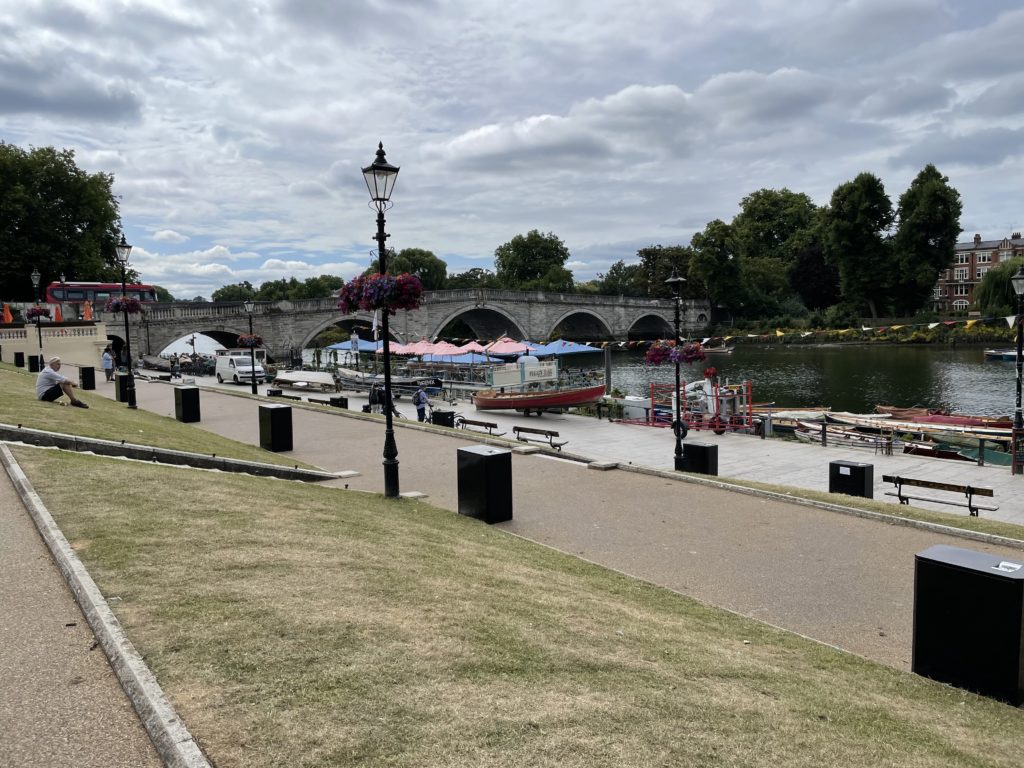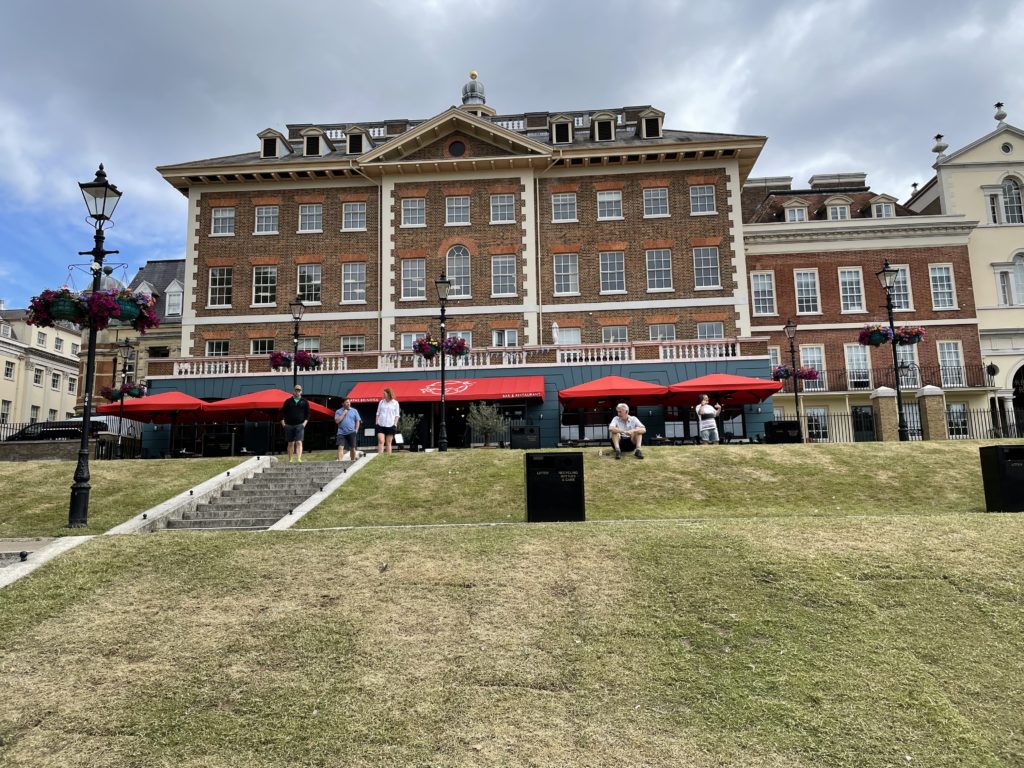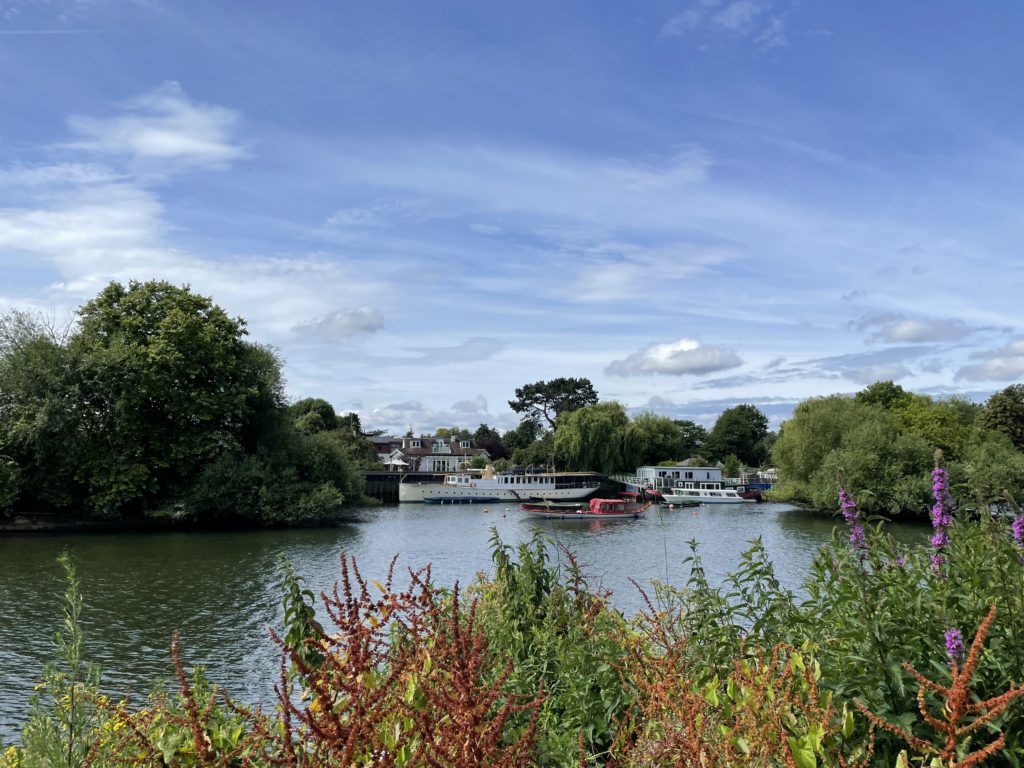 Much more photogenic, just a block away, is The Towpath along the River Thames.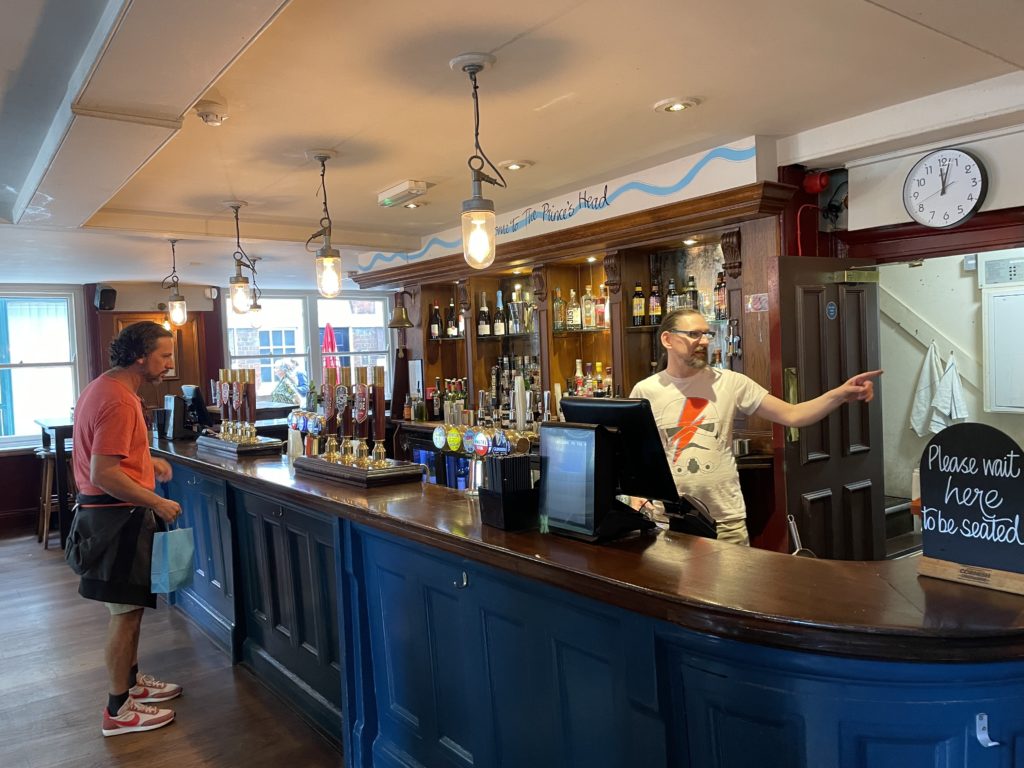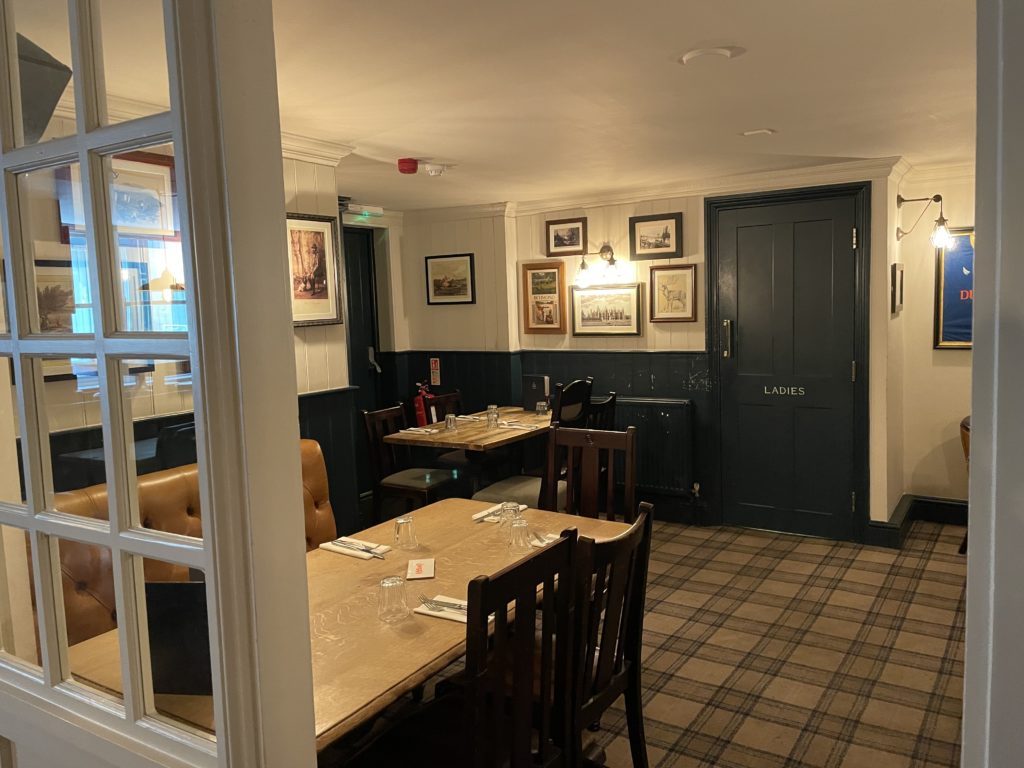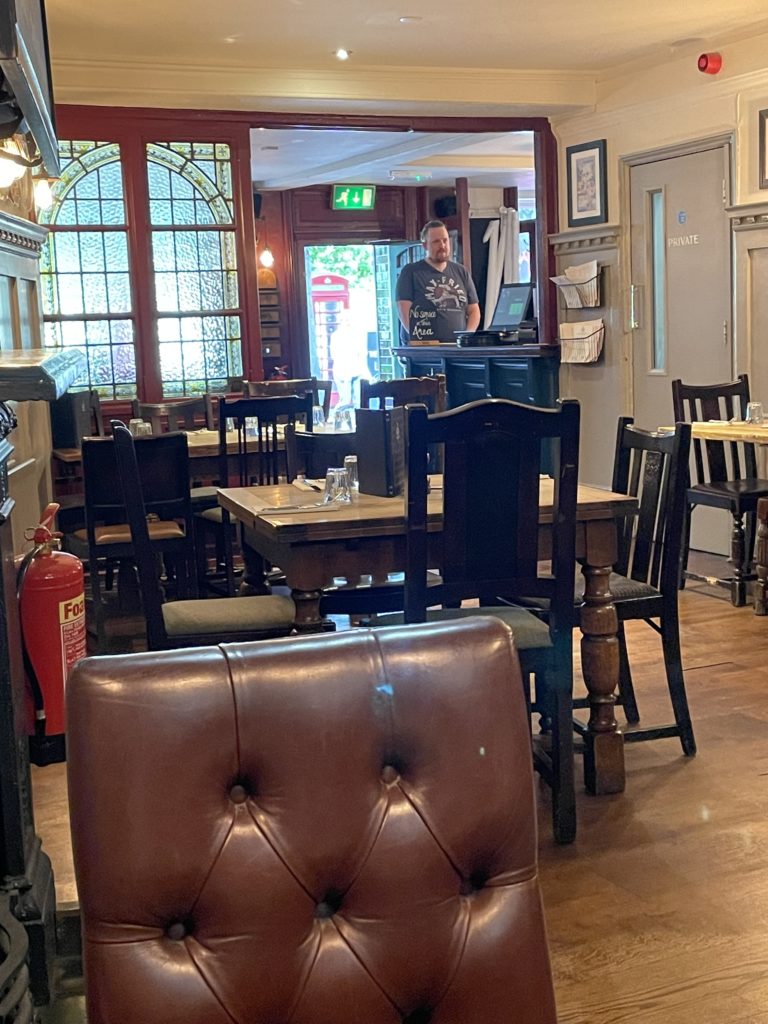 Inside the pub you just might see a Coach Beard lookalike. Then, it's back to central London for the traditional afternoon tea. Fortnum and Mason is one of the famous purveyors of tea and I chose the Diamond Jubilee Tea Salon location. Her Majesty the Queen opened this establishment in 2012.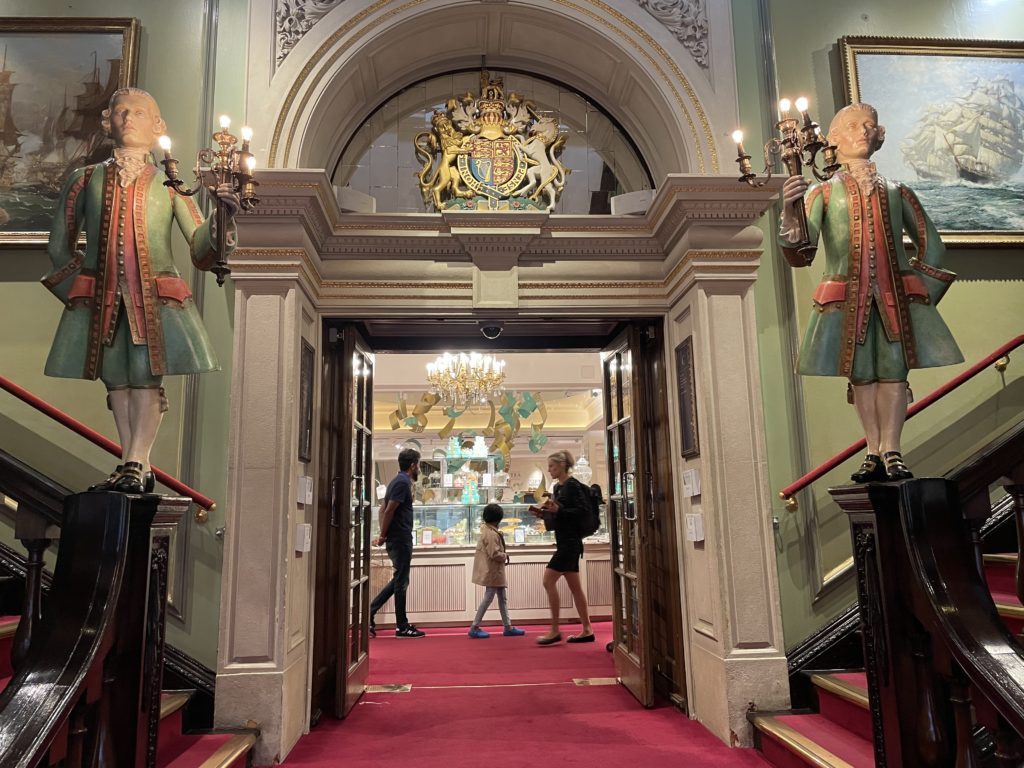 The guards make for an impressive entrance to this five-level store . . .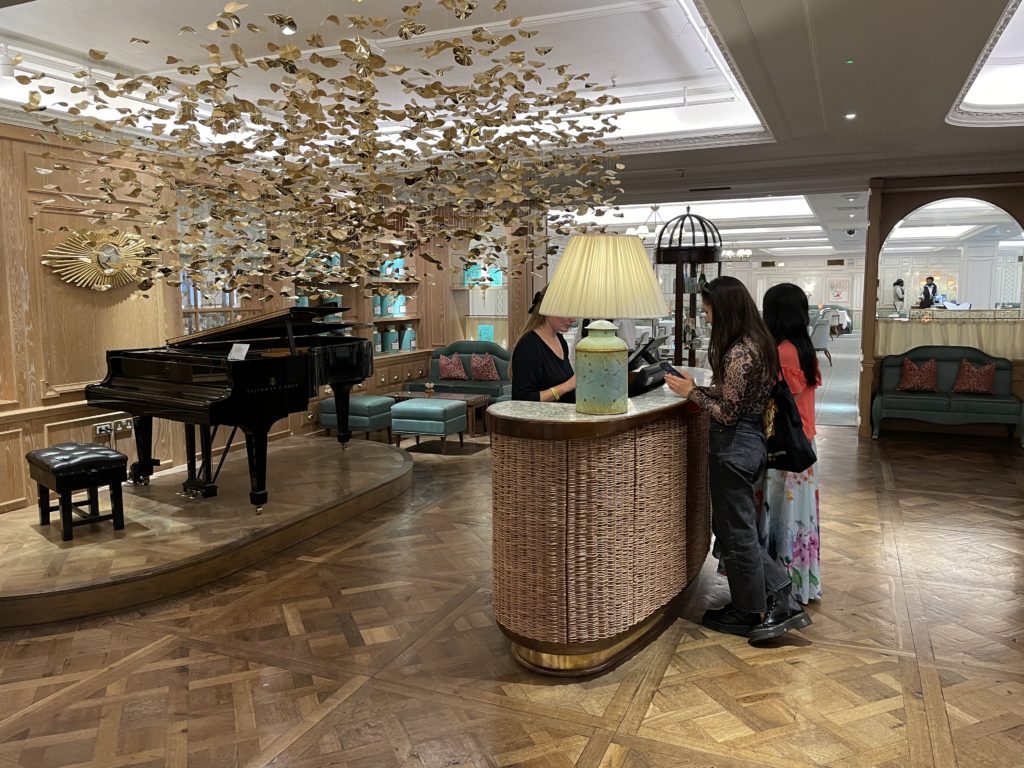 . . . as does the entrance to the tea salon.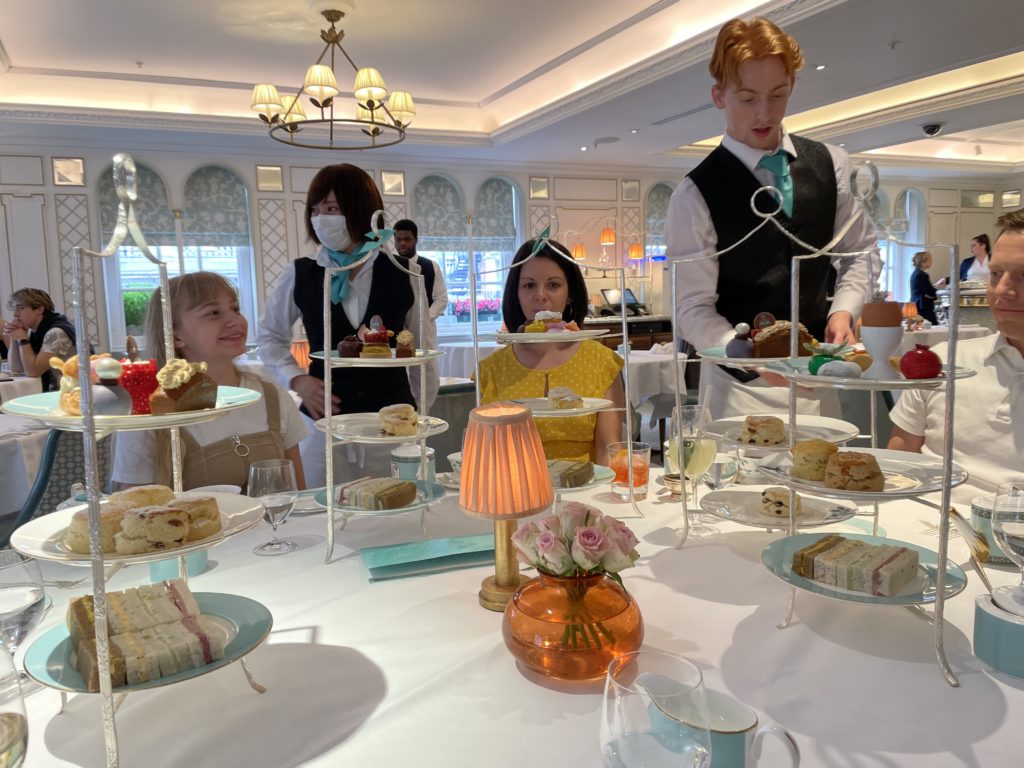 Imagine eating in a forest of food . . .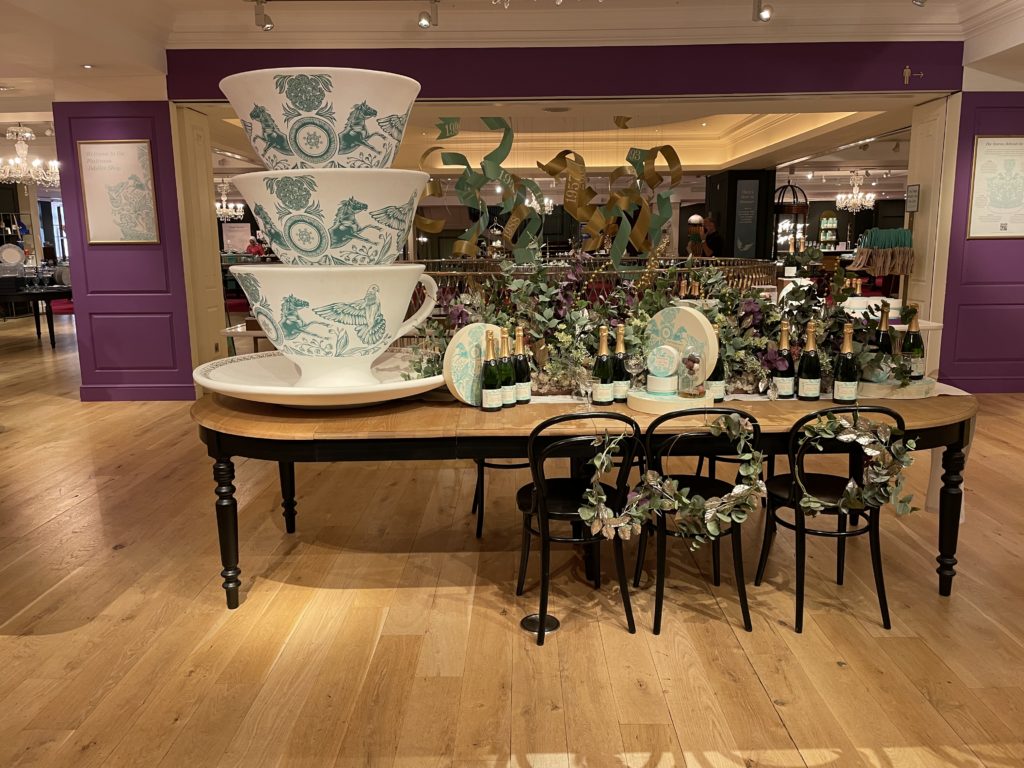 . . . and all the tea you can drink.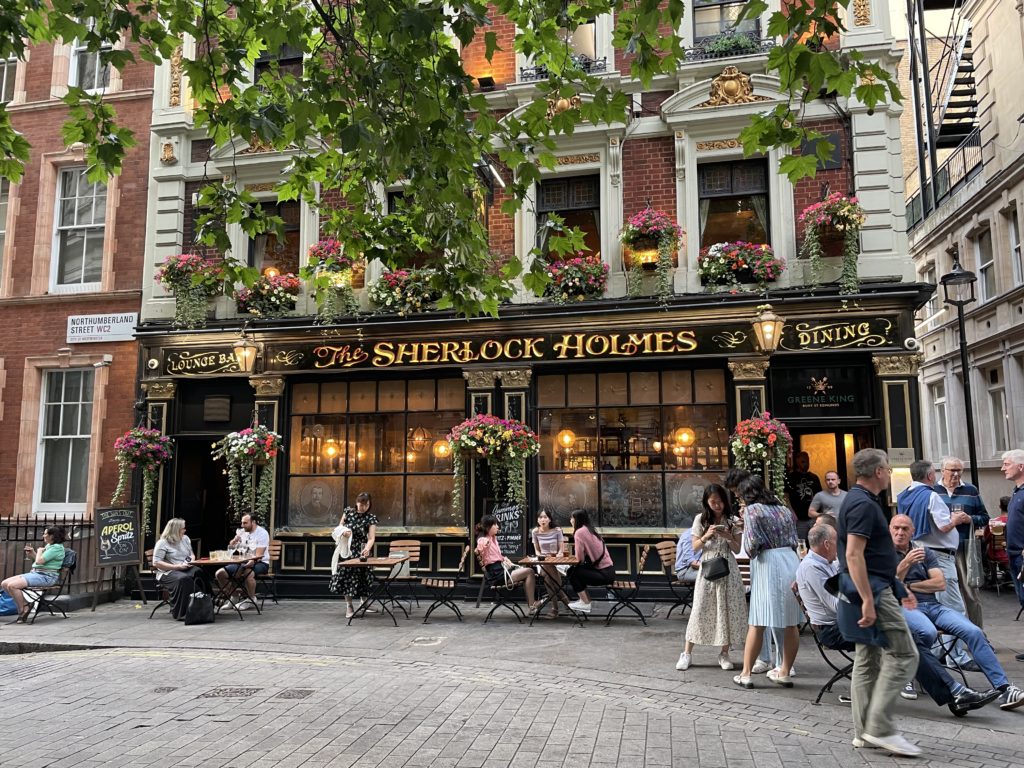 To make the evening complete, why not a pint at The Sherlock Holmes?
Tomorrow we see another American classic in London and I expect she will be "pretty" darn good.