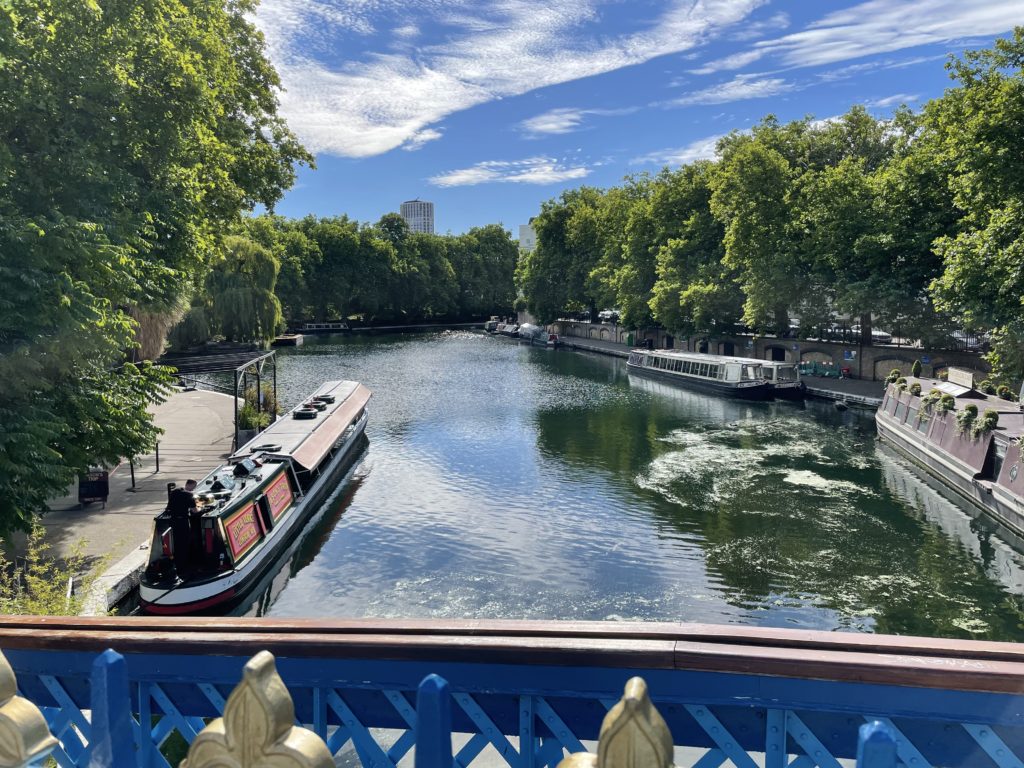 If the Ice Cream Cone at Trafalgar Square symbolizes the end of civilization, then Jason's Trip gives us hope for the future. Look closely at the cone and you will see both a drone and a fly. Neither look particularly inviting which I suppose is the artist's intent. In any case, the modern art seems so out if place for such an historical square.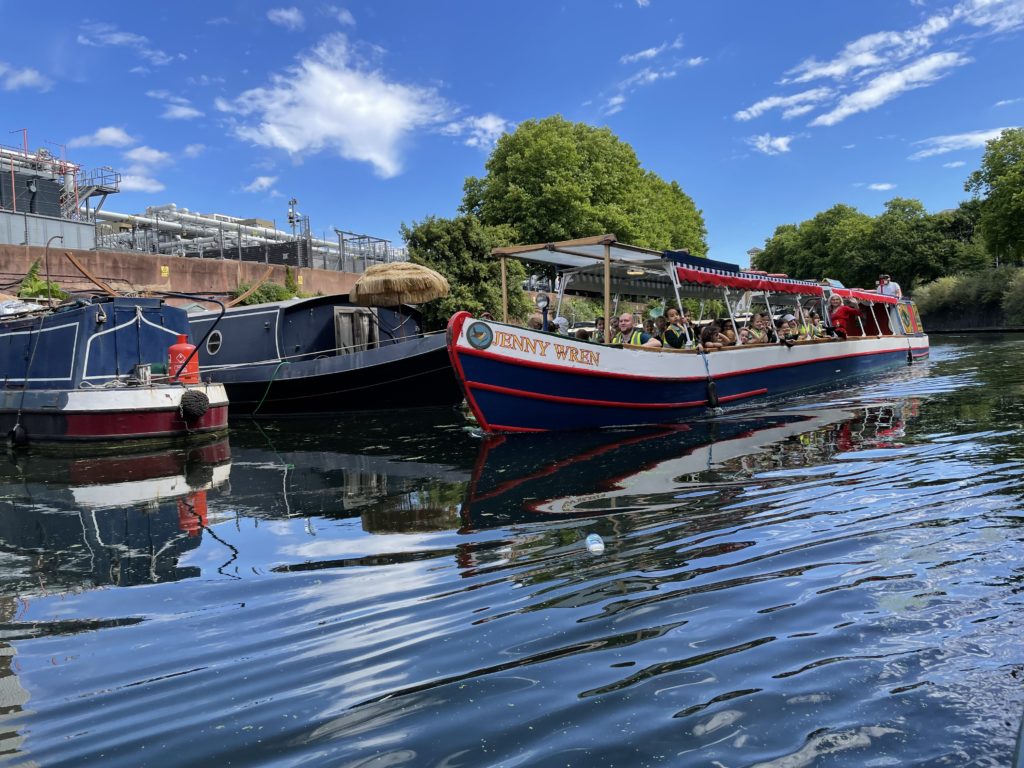 Up early today for a trip on the Underground to Little Venice. But, first we stopped for breakfast in Paddington at the unlikely-named Beany Green. The blueberry pancakes and bacon are out of sight. Then, a short walk to Jason's Trip, a forty-five minute boat ride thru the canals of London.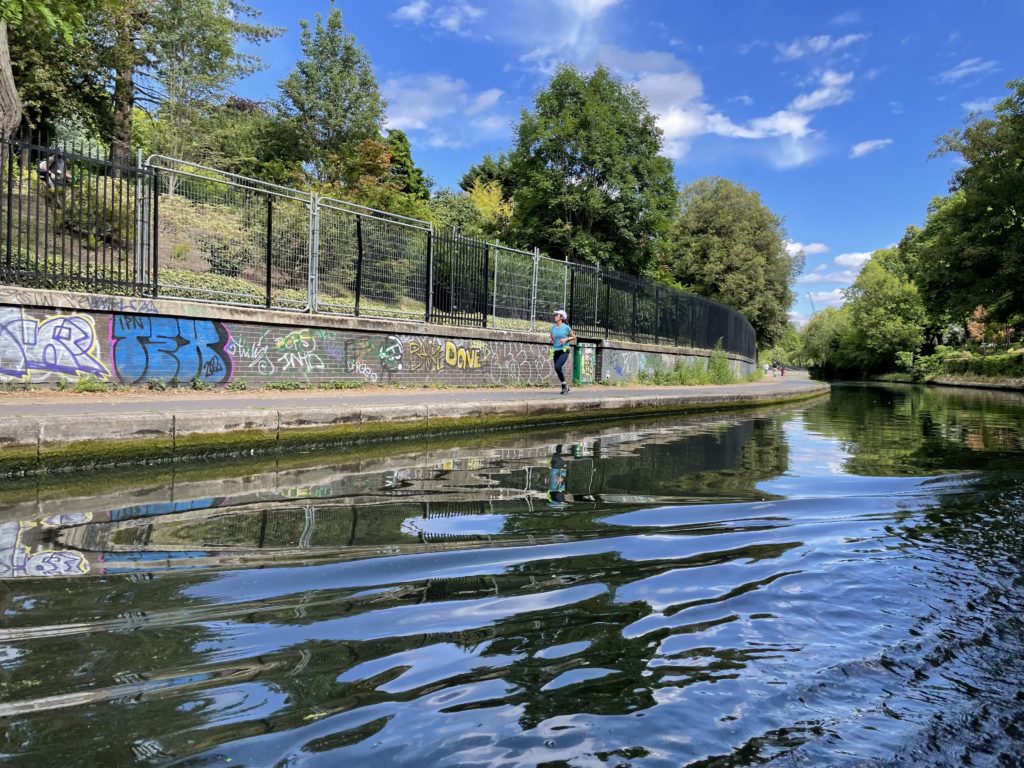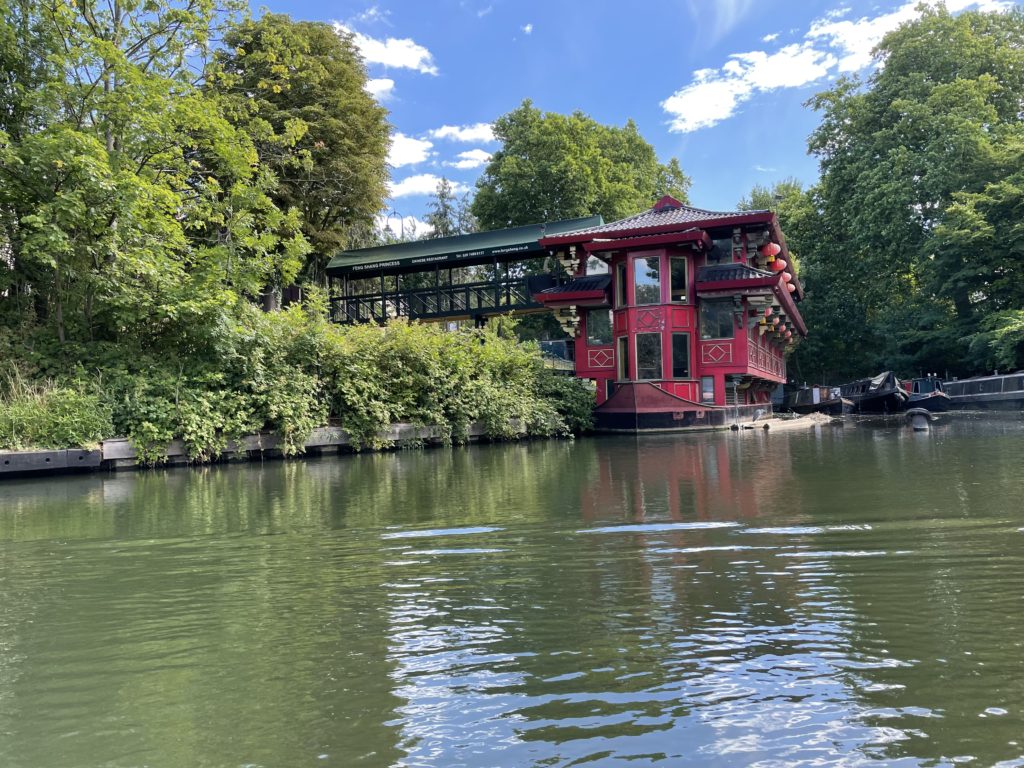 The pleasant and peaceful ride takes you past St. Regents Park and the London Zoo plus some wealthy folks. Fifteen million pounds gets you something like this: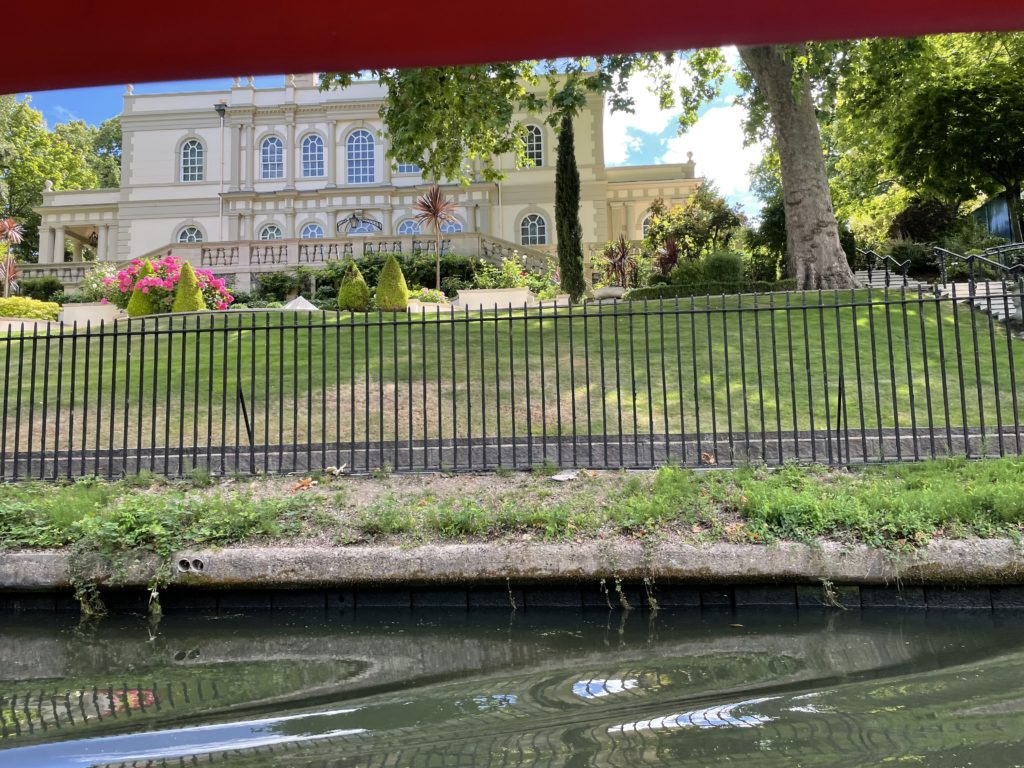 Jason's Trip ends at Camden Lock, described by many as one of the twenty best places to visit in London, a shopper's paradise to say the least.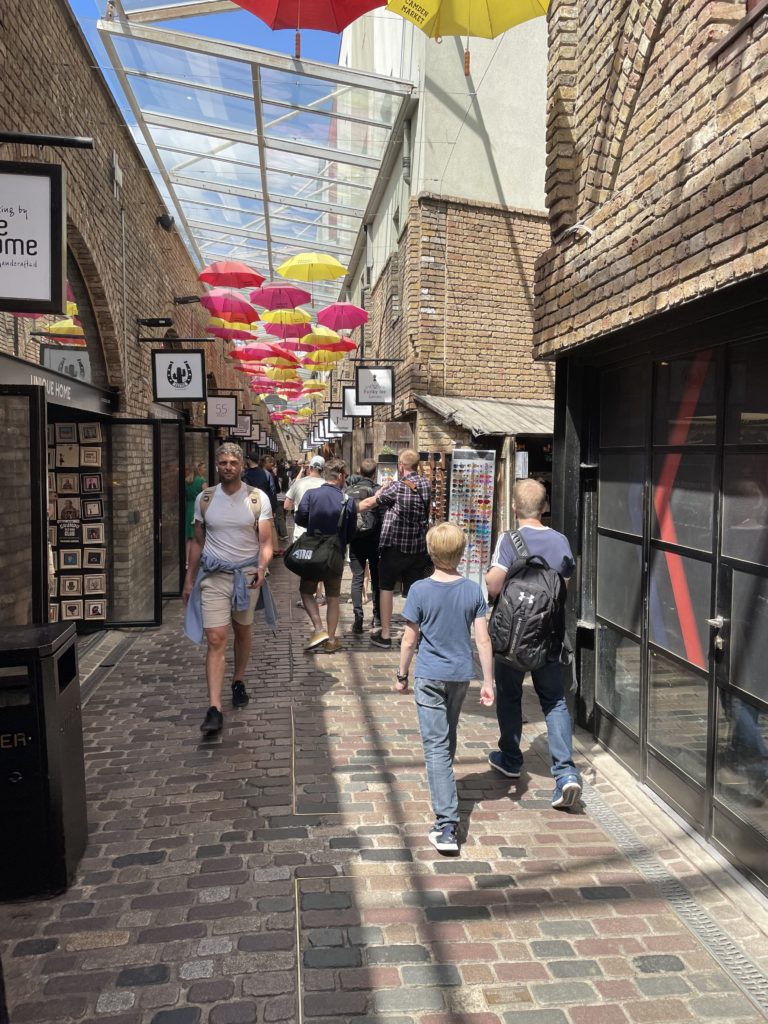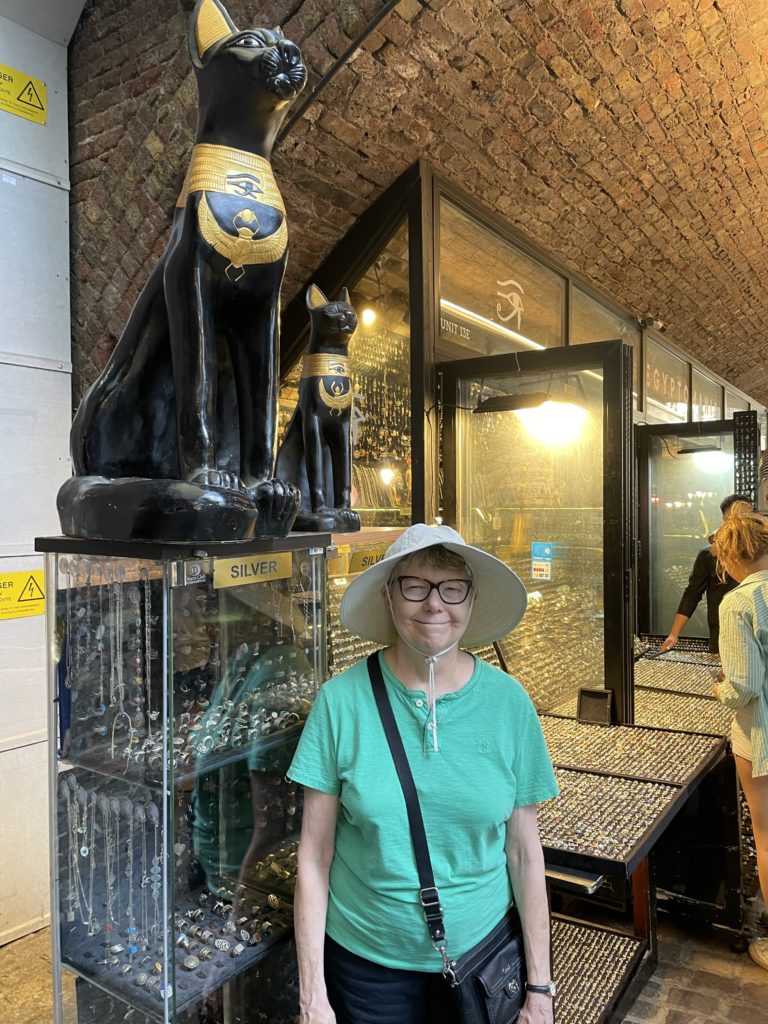 Seriously, it's possible to get lost in the hundreds of stalls. It has everything!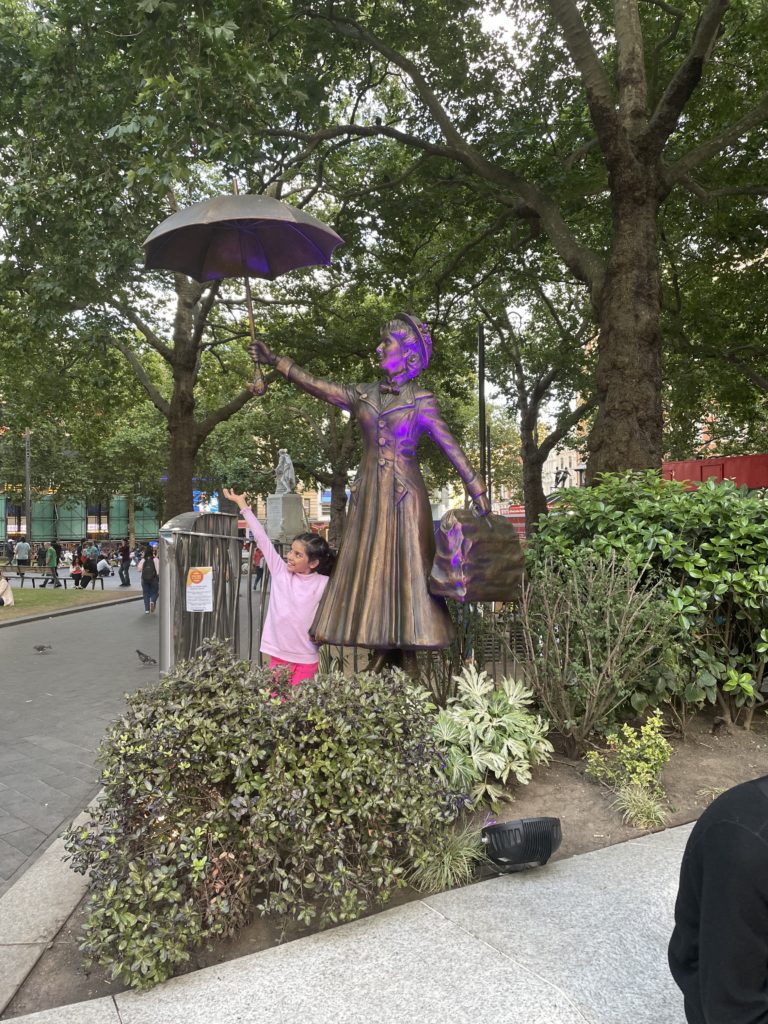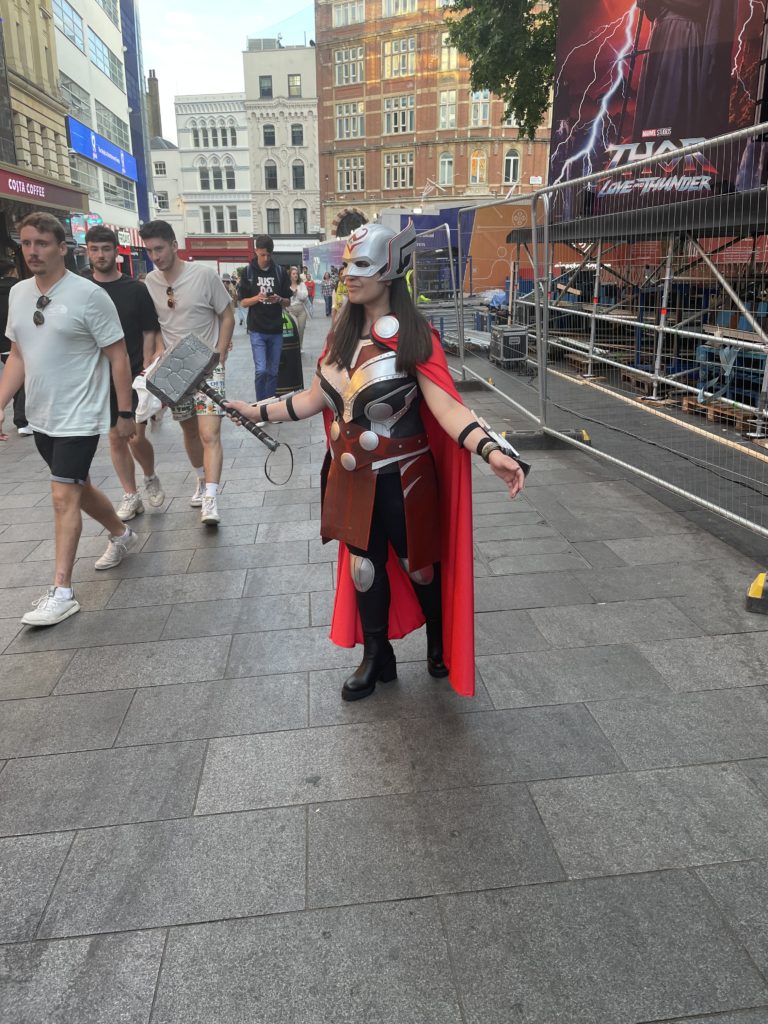 Whether you want theater or movies, Leicester Square has it all. You can even get your picture on M & M's in the four level store.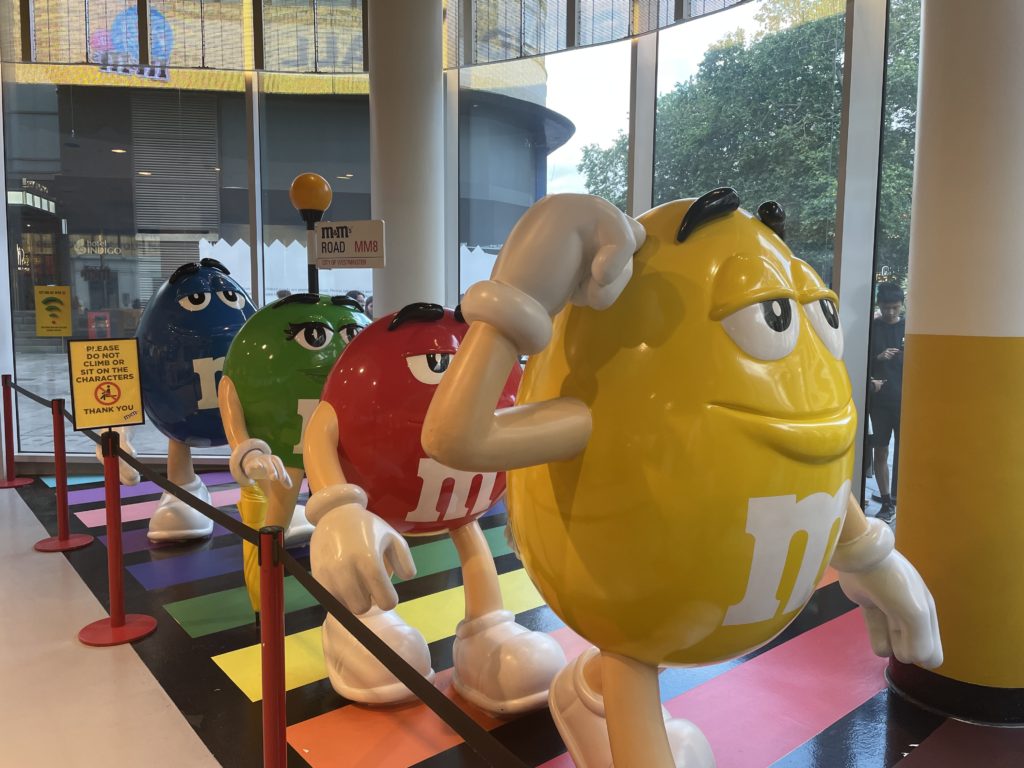 Follow me tomorrow and you might discover where time began.