Giannis may be known as "The Greek Freak," but Rise on Disney+ shows the whole family is freakishly talented. Giannis, Thanasis, and Kostas all have NBA championship rings. Brother Alex is in the G-League. To top it off, brother Francis wrote and performed some of the music in Rise. But, for all their talent, Rise is a story of perseverance and family. An immigrant family comes to Greece from Nigeria for a better life. Because he was so young, and the travel so treacherous, Charles and Vera make the excruciating decision to leave oldest son, a baby (Francis), behind. They could not imagine it would take 25 years to re-unite.
Arriving in Greece via Turkey in 1991, Charles and Vera survive by picking olives and selling trinkets. Fearing deportation, theirs is an existence of hiding from authorities. Surname Adetokunbo, meaning the "king has returned from across the sea" changes to the Greek Antetokounmpo. Catch-22 describes the path to citizenship in Greece. They need to find a payroll job, but for that they need legal residency. Nothing will come easy. Thanasis is 15 and Giannis 12 when they touch a basketball for the first time in 2007. Older, Thanasis showed more early promise. But, within five years both play professionally in the Greek Leagues. Be wary of agents that come bearing gifts. I give Rise 3.5 Gavels and it receives a 93% Rotten Tomatoes rating with a solid 7.1/10 IMDb score.
Plot
Charles, a former Nigerian soccer player, and Vera, a former high jumper, have doubts about basketball with Filathlitikos. Not only is the club an hour and 20 minutes from home, it increases the risk of deportation. Is it too dangerous, or do we let them be kids? Money is so tight that that Thanasis and Giannis share the same pair of basketball sneakers. A pro offer extended to Thanasis is withdrawn once his illegal status becomes apparent. After Thanasis suffers an injury, Giannis becomes the family's hope for citizenship and to stay together. A pro contract in Spain would tear the family apart. But, is Giannis ready for the NBA?
Actors
Both without acting experience, brothers Uche Agada and Ral Agada fill the screen as Giannis and Thanasis. They acquit themselves quite handsomely, not bad for a couple of kids answering a roll call seen on Instagram. By the way, Thanasis' nickname is "The Elevator." Kostas (Jaden Osimuwa) played one year for nearby University of Dayton, eventually landing with the Lakers for five games in 2019-2020. He was the first of the three to get the coveted championship ring.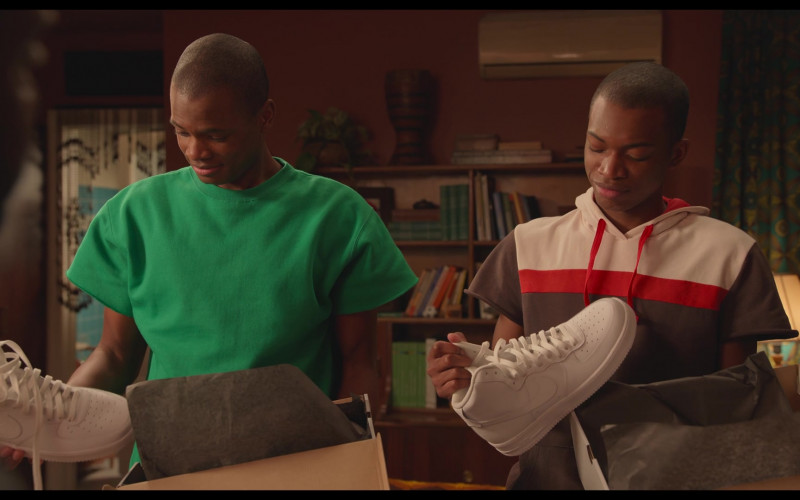 Final Thoughts
Although the attraction may be the basketball, Rise is more about the struggle of the illegal immigrant. Chased out of Turkey and taken advantage of in Greece, Charles maintains a positive attitude. Despite the inability to become "legal," he credits Greece for "free education, jobs, and freedom." With work and commitment, they will overcome.
"Even if you don't know a layup from a ledgie, with its charismatic cast, brisk pace, and stand-up-and-cheer finale, Rise…proclaims, with unreasonably convincing assurance: With hard work, good intentions, and a mother lode of faith, anything is possible." The Saturday Evening Post
"Works enough due to the unique risk and reward concept of letting the boys play, the beautiful strength and unity of the family, and the absolute craziness of what Thanasis and Giannis went on to do in their careers." Flickering Myth
If you've never heard of the term "ledgie," nor did I. Google says "a ledgie is a term or a slang used to describe how the ball gets stuck on the ledge, located at the basket's rim." My lesson for the day, if not yours. As I recall, no ledgies in Rise, just a nice family-friendly story. Good, but not as good as Hustle.