Now that the game of baseball appears to be over in Cincinnati for the summer, are you ready for some . . . The Hating Game? It's not football, but for a rom-com, it's not bad. Besides, it advances to The Schoolyard game, The Staring Game, The Copycat Game, The Best Game Ever, and, finally, The Starting Over Game. Based on a novel by Australian Sally Thorne, the book is #7 on Oprah Magazine's Top Romance Novels of All Time (2019). Her website claims "it has been cited as a book that has reinvigorated the romantic comedy genre." All that seems a tad over-the-top, but a best-seller is still a best-seller.
Lucy Hutton knows that the intense feelings of hate approximate the passion of love. A holdover from Gamin Publishing, near bankrupt publishing literature, she can't stand the new boys from Bexley Books, known mostly for sports biographies. The merger brings second lieutenants, Lucy and Josh, in close contact, the companies at war with each other. Reasons Lucy hates Josh: 1) He never smiles. 2) He's a total control freak. 3) He's always correcting her mistakes. 4) He fired all her friends. Now, one of them will get the newly-created Managing Director position. It is agreed that the other will quit. I give The Hating Game 3.5 Gavels and it receives a 73% Rotten Tomatoes rating with a 6.3/10 IMDb score.

Plot
As the battle begins, why not try a little psychological warfare? A kiss in the elevator signals a truce as Josh puts Lucy on his side in a paintball team-building exercise. He admires her Smurf collection, she his Matchbox cars. Then, Josh pulls back, the "male version of Icy Hot." But, he still needs a plus-one for his brother's wedding. The budding romance collapses when Lucy overhears Josh's boss call her a "nitwit in a push-up bra." Has she been "sexually gaslighted?" It's time to consult Danny, the Mayor of the Friendzone.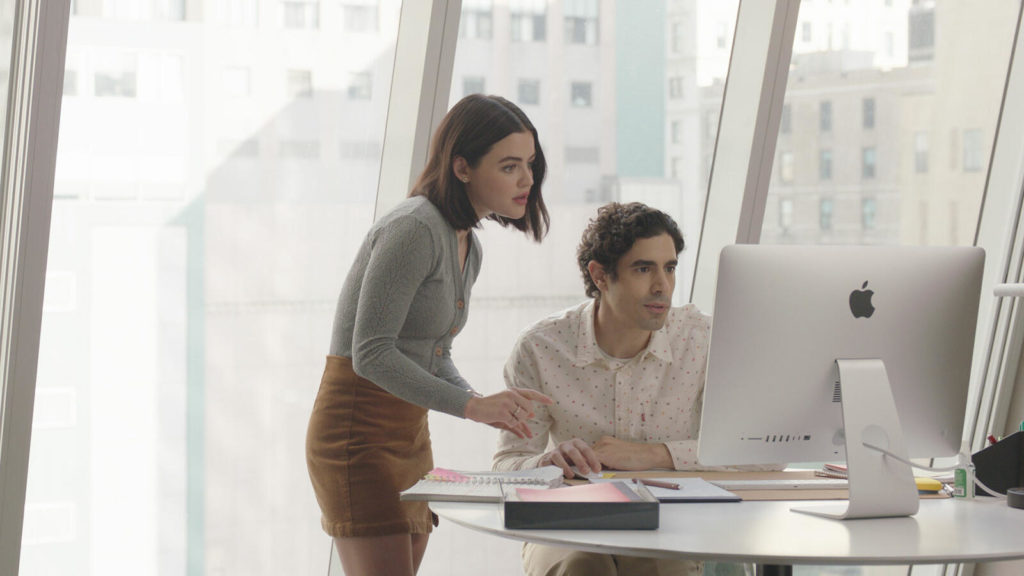 Actors
Without a doubt, Lucy Hale is the most famous actress I've never seen before. I didn't see Pretty Little Liars, and neither Truth or Dare nor Fantasy Island interested me. Here, as Lucy Hutton, she reminds me of Lou Grant snarling at Mary Richards, "You've got spunk. I hate spunk." As her counterpart, Josh, played by Austin Stowell (12 Strong), is more stoic, reserved, if you will, she carries the film. The ladies will appreciate his abs. Or, as Lucy comments, "remind me to send a thank-you note to your personal trainer.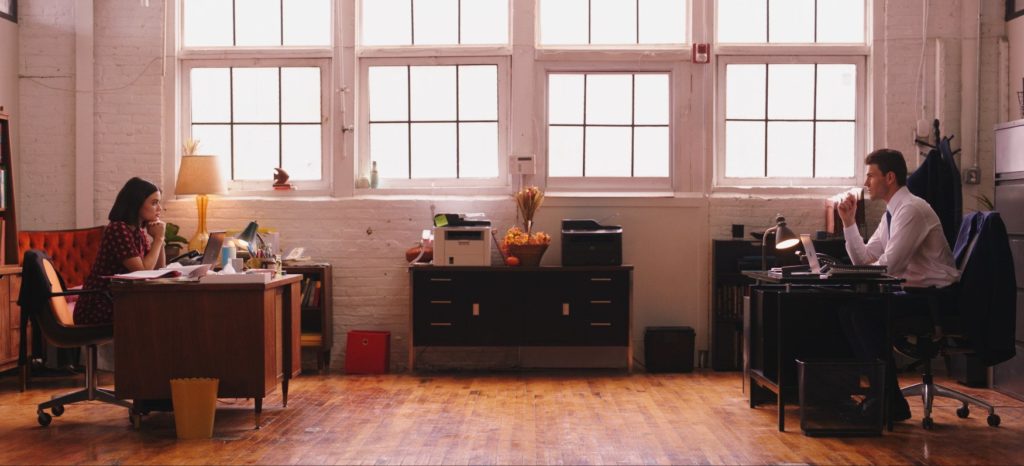 Final Thoughts
Like most rom-coms, much of The Hating Game is predictable. And, Stowell is probably miscast. Yet, overall, this film on Hulu has just enough quirkiness to keep you hanging around. It's nice to see Corbin Bernsen of L.A. Law is still in the business. His part as the sexist boss is forgettable, but I see that his Arnold Becker is making a comeback. It will be interesting to see how that character mellows over the years.
"Attractive stars and a classic romance-novel device make this adaptation come alive with swoon-worthy chemistry and surprisingly good comic timing." Common Sense Media
"For viewers coming to The Hating Game with an open mind and a desire to see two hot people flirt, the film is easily the best romantic comedy of the year." The Pop Break
Insults fly, sparks fly, more barbs fly, and then some sizzle. Not the best, not the worst, just a comfortable rom-com.