Given the choice of Netflix' 10 episode, 60% Rotten Tomatoes-rated Inventing Anna, and Netflix' eight episode, 83% Rotten Tomatoes-rated In From The Cold, I chose spies over swindlers. Although the presentation is spotty at times, the story is a good one with lots of twists and turns. Moreover, the use of Russians as leading ladies was the right choice, giving more credibility to the action. Particularly, Margarita Levieva, as Jenny Franklin, gives off a sort of Angelina Jolie-vibe. At 42, she has a long resume, even if unfamiliar to the audience. It is her gymnastics background that makes the fight scenes believable unlike so many actress pretending to be MMA fighters.
Is Jenny Franklin aka Anya Petrova aka The Whisper a cross between The Incredible Hulk and The Nightcrawler? That sentence should give you pause, as did her morphing and camo-mode early in the series. Is this a spy coming In From The Cold or a Marvel super-hero action flick? It seems after Chernobyl, a scientist doing cancer research developed the Yaroslav Program which only one person survived. As a result, Anya Petrova became Russia's most feared asset who disappeared at the end of The Cold War. Years later, Jenny is an ordinary mom chaperoning her daughter at an ice skating competition in Madrid. Let the fireworks begin. I give In From The Cold 3.5 Gavels and it receives an 83% Rotten Tomatoes rating with a 6.9/10 IMDb score.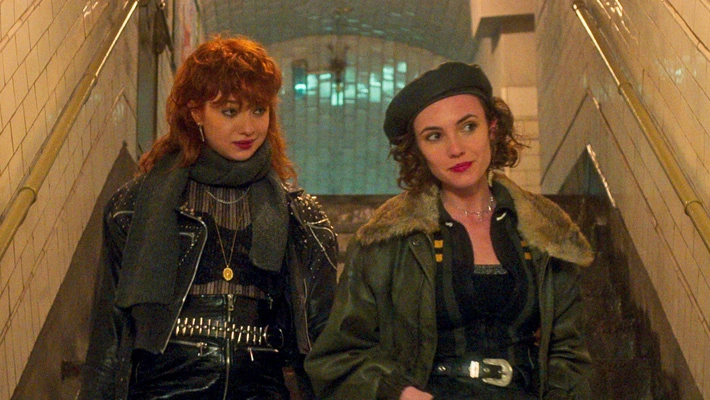 Plot
The CIA (Chauncey Lew) uncovers Jenny's past identity and blackmails her into assisting them prevent an assassination of the Prime Minister of Spain. A series of seemingly unconnected murders raise alarm to both the CIA and Europol, although they don't trust each other after a failed mission in Marseilles a year earlier. Both look for Gideon, the alleged mastermind. Jenny seeks to infiltrate the right-wing group while at the same time juggling her daughter's mistrust issues. Flashbacks to the old Soviet Union hint at Jenny's skills and parenting problems.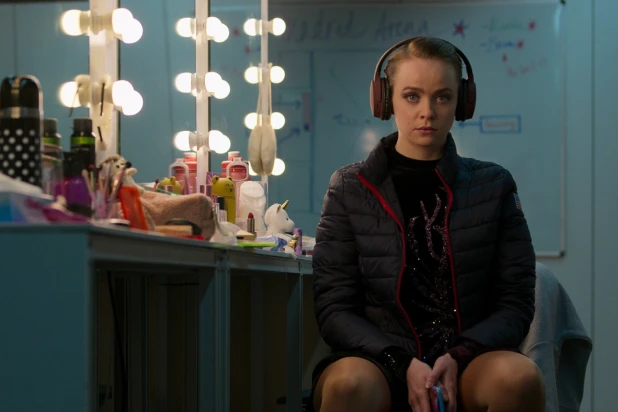 Actors
Besides Levieva, In From The Cold introduces us to Stasya Miloslavskaya as an impressive young Anya. As the Russian names roll off your tongue, meet Alyona Khmelnitskaya who acts as Svetlana, Anya's handler. While Levieva emigrated as a child to the United States, that latter two are Russian through and through. Cillian O'Sullivan is the weak link as Chauncey even as Charles Brice tries to save it as his comedic IT guy.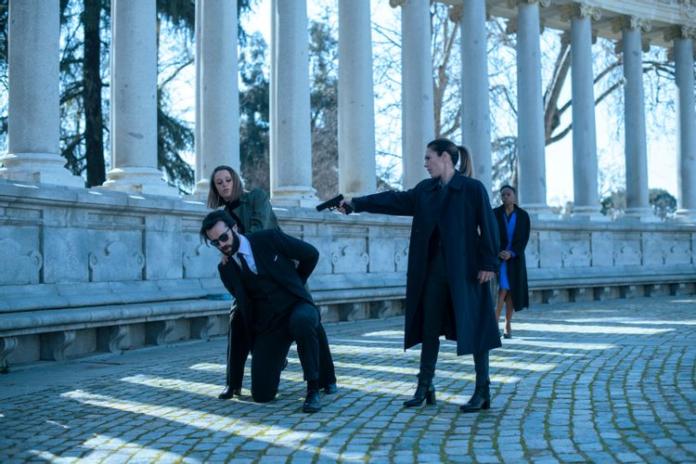 Final Thoughts
As with all spy thrillers, never assume that anyone in In From The Cold is who they say they are. Distractions and secrets abound. Maddeningly, In From The Cold can be go from creative to imitation quickly, evidence of a limited budget. Still, the final episode makes the struggle worthwhile.
"This baby exists for twists, and it is notably good at conjuring them." RogerEbert.com
"I found myself hooked fairly quickly and given its briskly paced eight episodes, it never gets bogged down. It's fast and fun and often gruesome in its violence, like an R-rated The Americans." Pajiba
I suspect this one has a good shot at a Season Two and the ending sets it up well.