After three episodes of Station Eleven, I am more convinced than ever that Hollywood is incapable of telling a story in a linear fashion. Based on the 2014 novel which sold 1.5 million copies, this HBO work of art is more herky-jerky than a Mexican jumping bean. And, can you really stomach any more pandemic? In the ten-part series, this flu has a kill rate over 99%. After two years of COVID, the thought of a more deadly virus is not my idea of entertainment. But, if you want to experience the world in Year 20, then climb aboard Station Eleven for seven more episodes Thursday nights through January 13th.
Episode One finds eight year old Kirsten in Chicago as the pandemic begins. Her mentor, Arthur Leander, collapses and dies on stage. A patron, Jeevan, offers to take her home after her "wrangler" suffers a similar fate. Jeevan's sister, a doctor, advises him to find his brother and build a barricade. The world is about to end. Eighty days later, Jeevan and Kirsten leave the apartment to cross frozen Lake Michigan.
Beautifully filmed and acted, Station Eleven gets off to a good start. Fast forward to Year 20 in Episode Two, and Kirsten is with her new family, the Traveling Symphony. This group of entertainers travels around like gypsies bringing Shakespeare and music to surviving colonies. Kirsten is now quite protective of her younger friend, Alex. Who are "the monsters?" Taking too long to get anywhere, I give Station Eleven 3.5 Gavels. It receives a 100% Rotten Tomatoes rating with a more reasonable 6.6/10 IMDb score.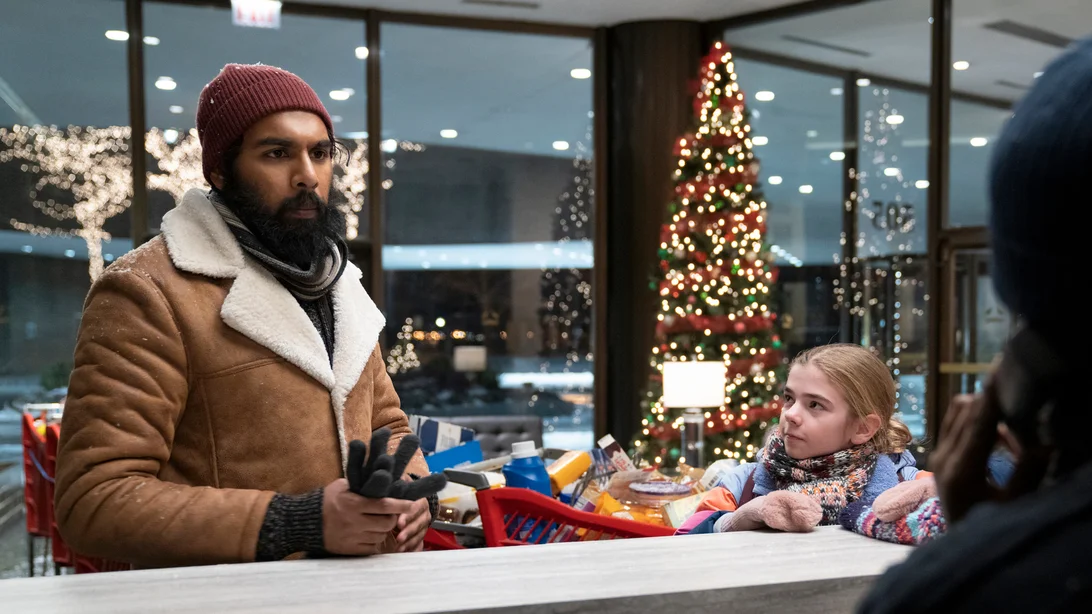 Plot
Years before the pandemic, Arthur, an actor, persuades Miranda, an artist/logistics expert, to join him in California. When he cheats on her with Elizabeth, Miranda destroys her works, including her book, Station Eleven. Now, ten days before the pandemic, Miranda returns to Chicago with a final version of Station Eleven. Kirsten keeps a copy which provides her solace after Arthur and her family perish in the pandemic. "I remember the damage." "This is where the wheel begins." Station Eleven is a catharsis for Miranda, but what is its meaning to Kirsten? Evil is on the horizon.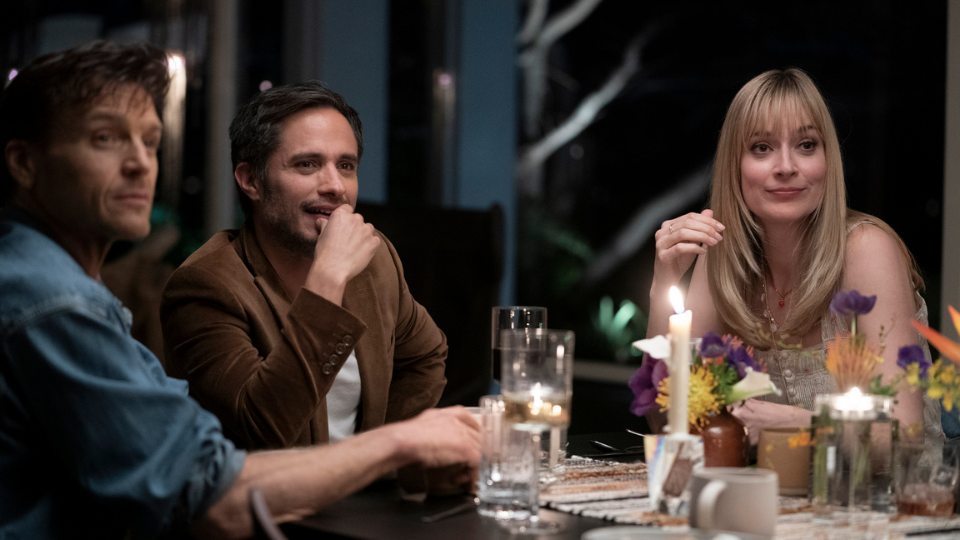 Actors
For their recent portrayals in Terminator: Dark Fate and Mozart in the Jungle, Mackenzie Davis (Kirsten) and Gael Garcia Bernat (Arthur) are the most well known of the actors. Thus far, Matilda Lawler (young Kirsten), Himesh Patel (Jeevan) and Danielle Deadwyler (Miranda) outshine them. You will remember Patel from Yesterday. Notwithstanding clunky editing, Deadwyler really stands out even as she is stranded in faraway Malaysia.

Final Thoughts
A synopsis of the book indicates that this version of Station Eleven deviates from the source. Not having read the book, I found the episodes difficult to follow. After each episode, the director spends ten minutes explaining what you just saw. The trailer gives some hope of better days to come.
"If you can keep track of the diverse characters young and old, randomly ricocheting through time, and enjoy a bit of the Bard… this ensemble sci-fi series envisions the post-pandemic future and offers a variety of fictional possibilities." TheWrap
"It requires some patience. More than I might have invested, were it not for professional obligations. But I'm glad I stuck with it…" Chicago Tribune
Since I have neither the professional obligations nor the patience, it's on to the next show. More power to you if you can stick it out. Truthfully, I never really cared that much for Shakespeare anyway.