The official title is Snoopy Presents For Auld Lang Syne. It's only that because the unofficial title is a "mouthful." This one is all about Lucy. There seems to be a lot of Miss Piggy in Lucy, or is it the other way around? In any case, this is Lucy's Gala: A New Year's Eve Celebration of Perfect Elegance. And the perfect party has rules. You must dress up, arrive on time, and use good manners. Most importantly, a party of perfect elegance must have finger food. Lucy is not happy when those assigned the task show up with jelly beans, tapioca pudding and Pig Pen's world-famous mud pies.
A little over a year ago, AppleTV+ acquired the streaming rights to the Peanut holiday specials including orders for new ones. For Auld Lang Syne is the first Peanuts special since 2011. The first thing you will notice is the bright colors. It's a snowy Christmas season in Charlie Brown land, and all the relatives are coming to town. Snoopy alone gets Andy, Olaf, Mercedes, Belle, and Spike. For those of you who struggle to find the perfect wedding reception band, they work for dog biscuits. How does Lucy afford such a large banquet hall? She pays in nickels. After all, Charlie Brown has lots of problems. Charlie needs to be on the top of his game in For Auld Lang Syne. Can he pull it off? I give the thirty minute show 4.0 Gavels and it receives a 7.3/10 IMDb score.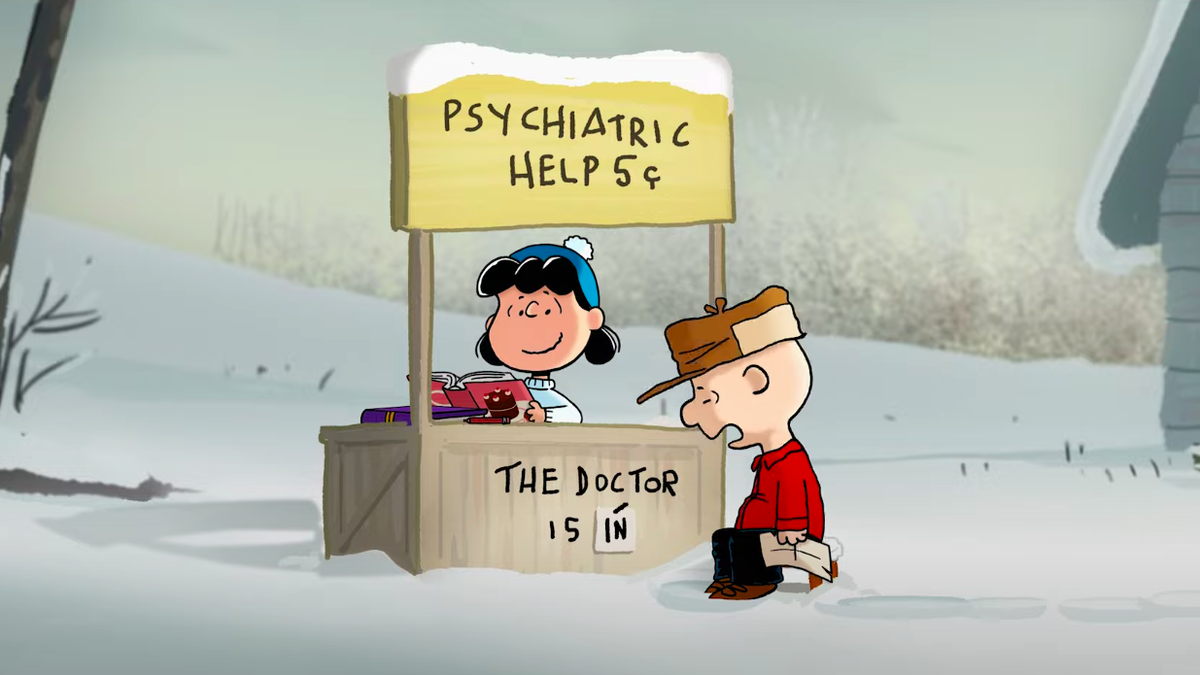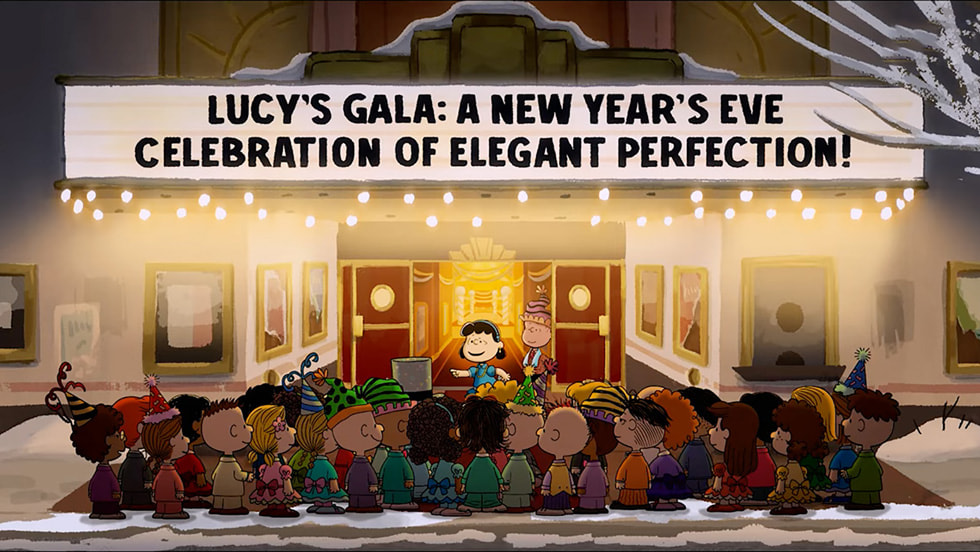 Plot
As Lucy fluffs the "Grandma Rules the Yule" pillow, Linus frets that Grandma will, once again, try to take away his blanket. Charlie Brown rues that he failed to complete even one of his New Year's resolutions. Spike can't get the perfect family photo. But nothing can ruin Christmas for Lucy because Grandma is coming with gifts and hugs. Only then, at the very last minute, Grandma can't come and Lucy thinks it's her fault. She's not lovable enough. The solution? Throw an unforgettable New Year's Eve party and all her friends will love her. What could go wrong?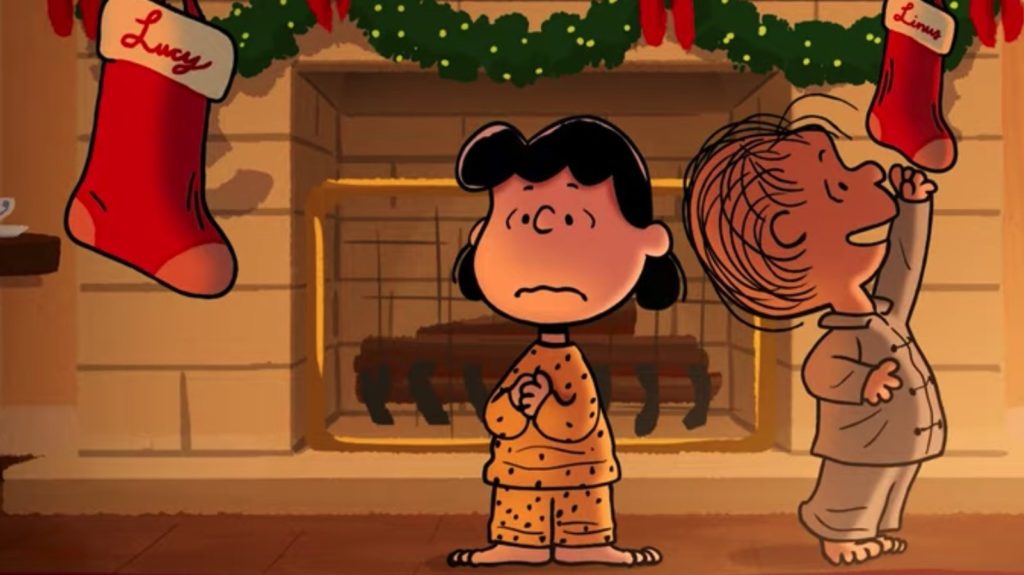 Actors
Voices only in this animation, no actors recognizable. Still, enjoy! The gang's all here.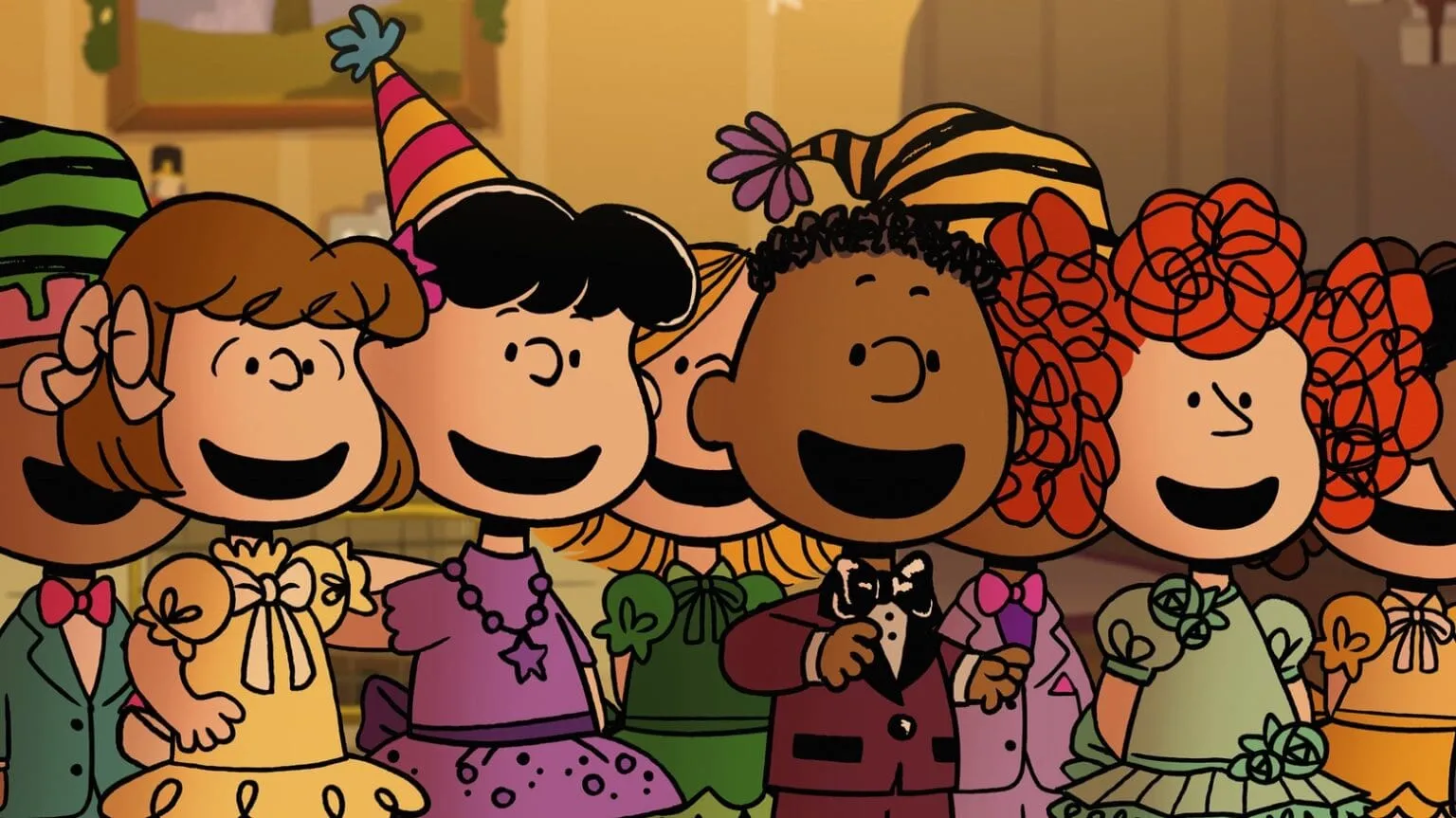 Final Thoughts
Notably, the tables turn in For Auld Lang Syne. Charlie Brown becomes the Doctor, with some help from Linus. Linus explains the meaning of For Auld Lang Syne. With all his years of experience, Charlie Brown spells out how he gets through the tough times. It's a great message for youngsters of all ages.
"Shifting the perspective to the usually confident Lucy, and showing a moment where she has a lack of confidence, is refreshing and welcome." Decider
"It is a solid holiday entertainment that diligently hits a host of Schulz-ean notes and works in all the major characters. If it doesn't achieve real depth or transcendence, it may be because reassurance is its end. Which may be just what you crave, after all." Los Angeles Times
Don't miss the Elton John reference in For Auld Lang Syne. Can You Feel The Love Tonight, Lucy? This one will bring a little warmth to your heart.