To slightly twist the old Miller Light commercial, My Dad's Christmas Date "looks great, less filling." Filmed in Yorkshire, England, you will not see better opening Christmas scenes. Likewise, the sixteen year old Jules sings a beautiful song for the season to end the film. The remainder, sad to say, has little to do with Christmas and, frankly, competes for one of the worst Christmas movies ever. Given the multitude of mediocre Hallmark Christmas flicks, that's saying something.
Still grieving after the loss of their wife and mother, David and Jules are at odds. He doesn't understand why she's no longer his little girl. She is certain that he "doesn't get her." So far, so familiar. For most of the next ninety minutes, they argue with each other, or are nasty to those around them. These are sad, miserable people, reminiscent of Denzel Washington's character in Fences. Admittedly, there are a few funny lines. David notes his exercise habits include "mad dashes to the refrigerator." About-to-be divorced friend Sarah advises David that "at 16, with the hormones going through her body, Jules is more Incredible Hulk than Bruce Banner." And that's about as good as it gets. I give My Dad's Christmas Date 1.0 Gavel and it receives a poor 38% Audience score and a not much better 5.4/10 IMDb score.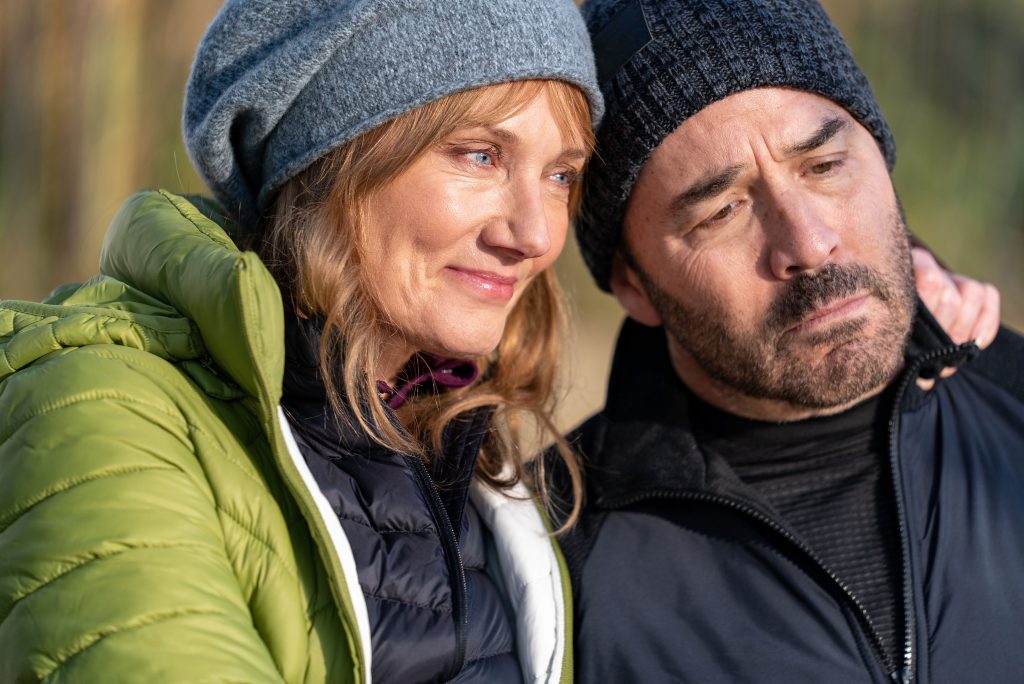 Plot
Discussing Jules' father problem with her best friend, Emma suggests setting David up on dating websites. Initially, Jules thinks that's too creepy. Using eight different sites without his knowledge, random women keep approaching David. Expecting a "date," they know his name. He has no clue. It does not go well. Meanwhile, Jules dates an older boy, Ben, without her father's knowledge. Emma knows Ben is a serial cheater but Jules wants to hear none of it. Like I said, it doesn't go well.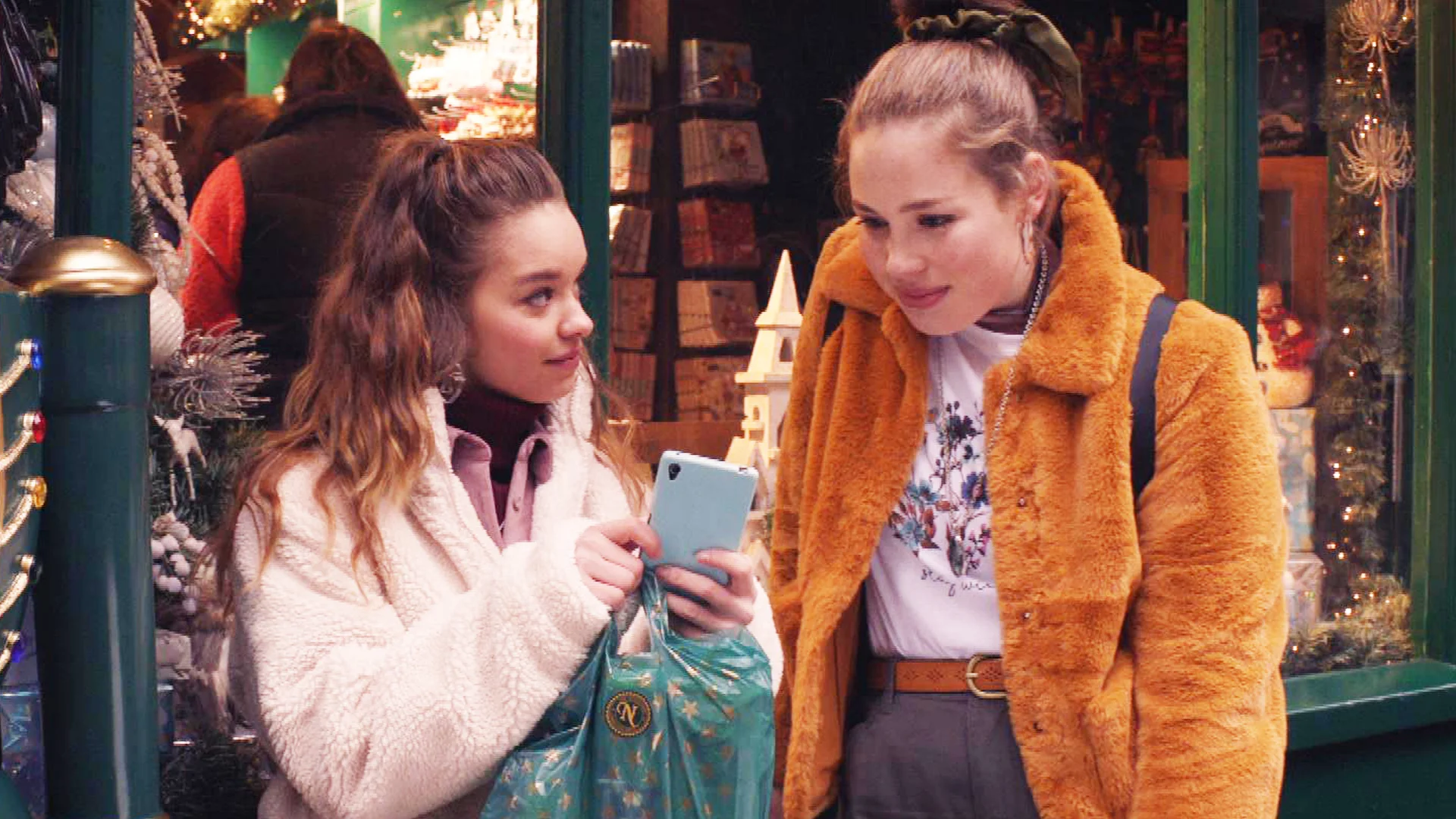 Actors
Known well for Entourage and Mr. Selfridge, Jeremy Piven's name attracts the viewer to My Dad's Christmas Date. Don't let that fool you. He's a quality actor but given little to do but mope around as David. A veteran of the Disney Channel, twenty-five year old Olivia Mai-Barrett plays the confused Jules. One of the few sympathetic characters is Sarah, acted by Joely Richardson (Red Sparrow). She gets far too little screen time.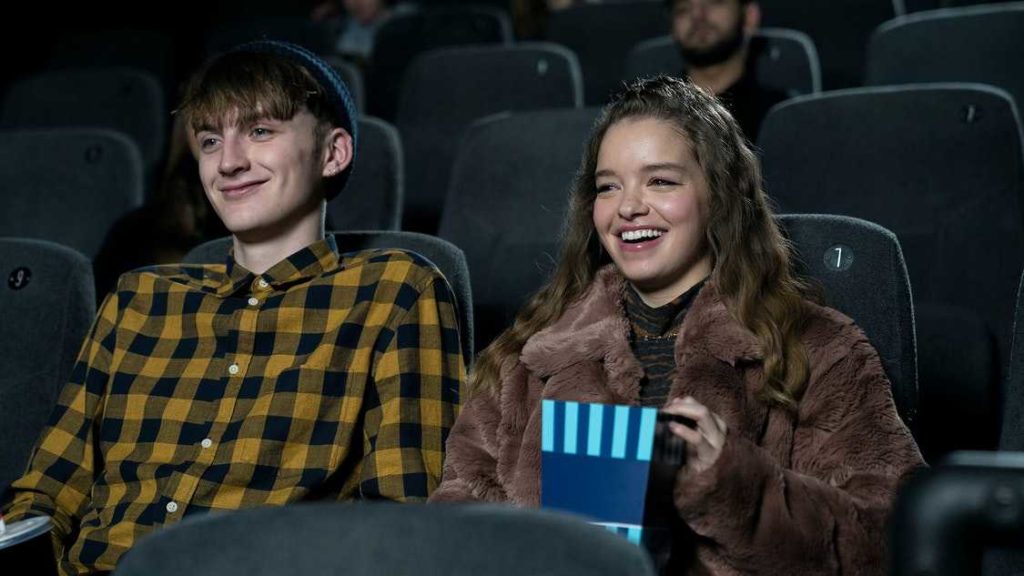 Final Thoughts
My Dad's Christmas Date provides little background on any of the characters. Why is the American David in England? Was his deceased wife (Claire) English? What was the relationship between Claire and former girlfriend, Sarah? Who is the blonde (Laura) in the Church? Besides conflict, My Dad's Christmas Date is just a muddle going nowhere.
"I was blissfully unaware of the director Davis ouevre of awful until that steaming pile of Father Christmas is Back popped up on my Netflix queue. And here we are again and here I go again — apologies for picking on this poor fellow, but hapless he is and his movies show it." Movie Nation
"Although this story initially has the potential of a Hallmark movie-style romcom, it's ultimately a bland holiday dramedy about a father and daughter's miscommunications and shared grief." Common Sense Media
Ultimately, use your common sense and avoid My Dad's Christmas Date (Netflix) at all costs. Okay, watch the first five minutes of Christmas in York but don't get sucked in. It goes downhill fast.