First, it was Wild Rose, now it's Yellow Rose. What is it about Roses and country music? Whatever it is, country music fans are in for a treat. One would think a Scot ex-con and a Filipina teen would have little in common. Yet, neither fit in, but both are drawn to country music in a way that neither family nor friends can understand. Certainly, Rose Garcia doesn't look the part of your ordinary country singer. To understand the appeal of this wonderful indie film, the viewer must become familiar with some of the best Broadway, Nashville, and Hollywood have to offer. They may not be household names, but Yellow Rose should give them a boost in notoriety.
For example, Diane Paragas wrote and directed Yellow Rose, and Dale Watson stars and befriends young Rose. Both wrote, or co-wrote, many of the songs, including favorites "Square Peg" and "I Ain't Going Down." Thus far, their efforts enabled the film to win thirteen different movie festival awards. Another starring role belongs to Lea Salonga in her first live appearance on film. Winner of a Tony Award for Miss Saigon, she's better known for being the voice of Disney's Jasmine and Mulan.
Finally, it is Eva Noblezada, as Rose, who commands the picture. Surely, she's a newcomer? Nope. Following in Salonga's footsteps, she garners a Tony nomination for Best Actress in a Musical for the revival of Miss Saigon. Two years later, she gets a second nomination for her performance in Hadestown. Quality begets quality. I give Yellow Rose 4.0 Gavels and it receives an 87% Rotten Tomatoes rating with a 79% Audience score.
Plot
Once belittled during an amateur performance, Rose now only writes and sings for herself. Love-interest Eliot tries to bring the seventeen year-old out of her shell. Over-protective mother, Priscilla, does her best to provide as an undocumented worker at a small Texas motel. As ICE swoops in, Rose looks to a well-to-do aunt (Gail) to provide room and board. Turned away, Rose first lives with the owner of the Broken Spoke (the last true Texas dance hall), then in the trailer belonging to its singer Dale Watson. Nothing seems to work out as Rose faces a choice. Return to Manila with her soon-to-be deported mother or remain without support in Texas. Just how much demand is there for country music in the Philipines?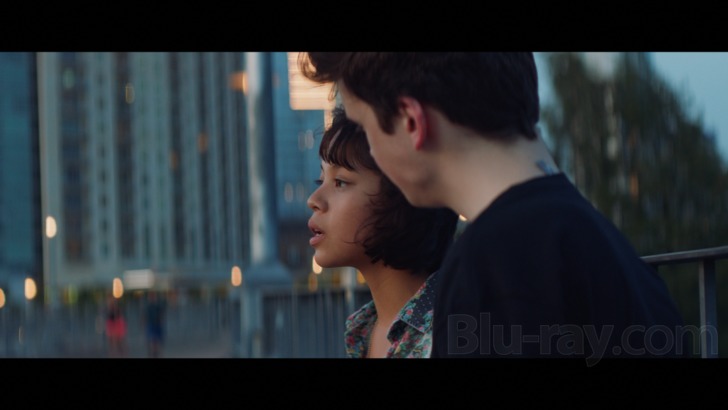 Actors
Given her experience on Broadway, Eva Noblezada is no novice. Still, she is so comfortable in front of the camera. Watch for her in her next film Easter Sunday. Dale Watson champions himself as a singer and composer of authentic country music. More attuned to Golden Oldies than country music, I would not likely know the difference. Nevertheless, Yellow Rose is packed with his music and it does him proud. Surprisingly, we only get one chance to hear the voice of Lea Salonga as she sings to her daughter in Tagalog.
Final Thoughts
Late night ICE raids, harsh incarceration methods, and general unfairness of immigration rules form the backdrop for Yellow Rose. Rose must overcome obstacle after obstacle to get the chance to follow her dream. After years of living in Texas, Rose ain't going down without a fight. (Note: This is not a case of someone coming to the US illegally. Rather, this is a posits a case where the father dies and the family no longer has the documentation to remain.)
"As an undocumented Filipina trying to make it in as a country singer in Texas, breakout star Eva Noblezada punches through the film's familiar contours to find its beating heart as a timely portrait of the immigrant experience." ABC News
"Diane Paragas' film finds fresh ground to explore the price and the power of the American dream, bolstered by country crooning and heartbreaking (and very real) legal worries." IndieWire
Currently, you will find Yellow Rose on Amazon Prime. Great music with a touching story makes for a fine popcorn night.