In short, 22 vs Earth shows why we don't watch shorts. It is so short that the trailer is about as long as the original. As an aside, should a review about a short be short? Whatever the case, I was excited to see that Disney+ aired a prequel to Soul. Would we see Mr. Mittens again? I was less excited to find that 22 vs Earth was a nine minute short, of which half is nothing but credits. If anything, this short is less filling. Just as you are about to roll with the Apocalypse, the short shorts out.
What is the Apocalypse? It's an exclusive secret club designed to stop souls from discovering their inspiration and thus, receiving their Earth Pass. Note the acronym — Anonymous Provocateurs and Other Culprits that are Against Leaving Your friends to go to Pathetic Stupid Earth. Cute, huh? Sadly, by this time, 22 vs Earth has very little time remaining. Just as you are about to discover the secret of life, it stops. Frustration, thy name is Pixar. Since it is so short, you can watch it again. I did. More frustration! I give 22 vs Earth 2.5 Gavels and it receives a 6.6/10 IMDb score.
Plot
Not happy that Earth keeps stealing all her friends, 22 recruits five souls to rebel. Under 22's tutelage, they will steal all the items in The Great Before so that no souls will be be inspired. She names her conspirators Moonbeam, Peanut, Zimmy, D-Pac, and Macaroni. Funny how inspiration comes in many forms.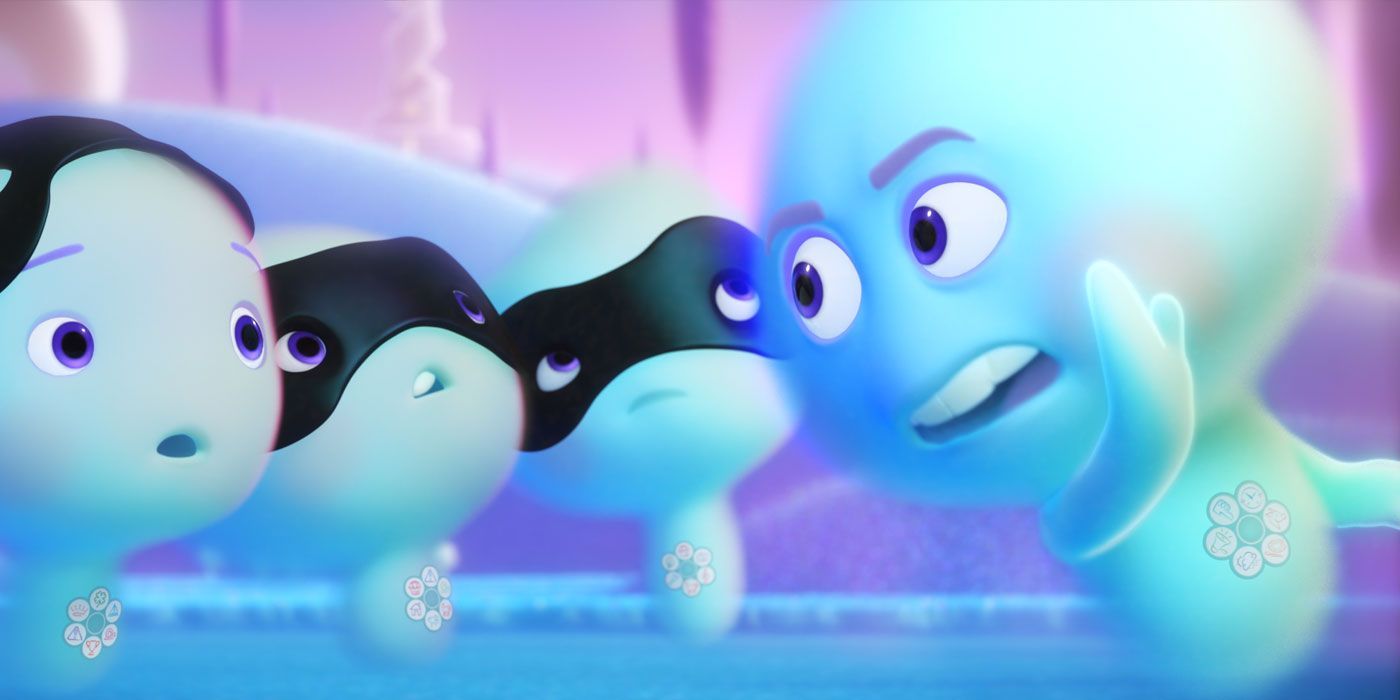 Actors
Tina Fey reprises her voice as 22. "Maybe someday 22 will find her inspiration."
Final Thoughts
After watching 22 vs Earth twice, I still ponder why make it? If Disney needed filler, why not make it a little longer? Is it a teaser for something in the future? Don't they know that a discussion on "the meaning of life" will not be short?
IndieWire asserts that 22 vs Earth shows "what made her the way she was? . . . She has friends that she's losing and it brings in more humanity to her."
"While 22 is a smart leader, pushing her nihilistic agenda of canceling the planet, the others are a band of innocent souls naive enough to be persuaded to join her." Mashable
Still, I think we got the short stick on this one. If you want to do an origin story on 22, then go the full boat, not a short dinghy.