Audrey ends with "by the end of her life, she loved herself." That seems so sad a phrase for such a beloved icon. This 2020 documentary, now available on Netflix, explores the extraordinary life of Audrey Hepburn. For one who brought enormous beauty into the world, her life began with ugliness. Born in 1929 in Belgium, her parents were Fascists and anti-Semitic. Her father abandoned the family in 1935, and she saw him rarely thereafter. As WWII began, her mother moved her to The Netherlands to escape carpet bombing in England. For the next five years, Audrey suffered under the hands of the Nazi occupation. At age 10, she delivered messages hidden in her shoes for the Dutch underground. By the end of the war, she was skin and bones.
At the beginning of film, Audrey proclaims, "I was not an actress, I was a dancer." Unable to attain her goal of being a prima ballerina, she works as a chorus girl and gets bit parts in films. By sheer chance, the author of Gigi is in Monte Carlo at the same time as Ms. Hepburn. Despite never speaking onstage, she opens on Broadway in 1951. Jump to Roman Holiday (1953) and an Oscar for Best Actress, and she becomes a worldwide phenomenon. Less than fifteen years later, it is she who abandons Hollywood, hopefully for a simpler life. For a woman hounded by paparazzi, life will not go as planned.
To a certain extent, the same may be said of this film. Point-by-point, it gives the feel of a Wikipedia page. Her clothes, often designed by Hubert Givenchy, might make a more interesting documentary. Other than a consistent theme of abandonment by her father, one never quite gets the feel for Audrey Hepburn. I give the movie 3.5 Gavels and it receives a 76% Rotten Tomatoes rating with a 7.3/10 IMDb score.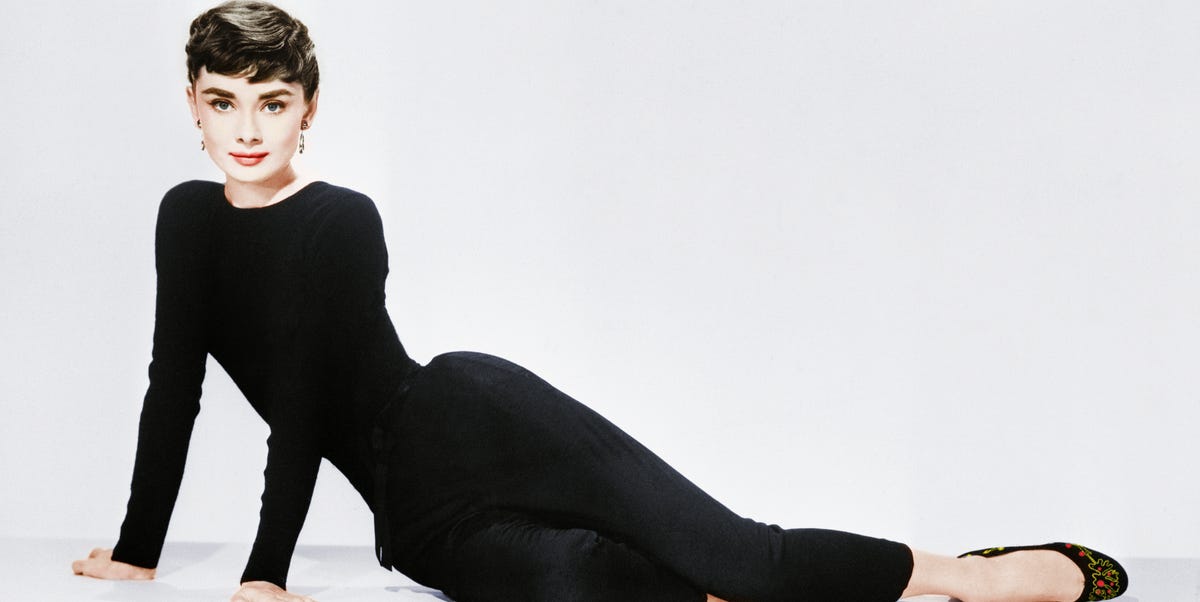 Plot
Different from Girl Next Door, Doris Day, and Sex Bomb Marilyn Monroe, Audrey has a style all of her own. War and Peace, Sabrina, Funny Face, Breakfast at Tiffany's, and My Fair Lady raise her pay to $1 million per picture. Only Elizabeth Taylor matches that! Not known as a singer, the powers-that-be demand her song, Moon River, be deleted from Breakfast at Tiffany's. She fights for it and comes up roses. Imagine her anger when told her voice would be dubbed in My Fair Lady, that she would be a step down from Julie Andrews. If Hollywood doesn't believe in you, maybe it's time to stay home with the kids.
Actors
Although Audrey Hepburn died in 1993, much of the film uses her archived voice as she narrates her past. Likewise, there is substantial archived footage of her film days, life with first husband Mel Ferrer, and humanitarian efforts on behalf of UNICEF. As in most documentaries, family and friends chime in with their thoughts and reminisces.
Final Thoughts
If Audrey Hepburn is the third greatest female screen legend of the Golden Era of Hollywood, who is first? None other than another Hepburn, this time Katharine, followed by Bette Davis per the American Film Institute. If Mel Ferrer was too demanding, and Andrea Dotti too philandering, Audrey apparently finally finds true love with Robert Wolders in 1980. She hoped for a "normal life," but by 1988 she was again traveling the world raising millions of dollars for UNICEF.
Pro — "Even if you watch it alone on a laptop with a bottle of cheap beer and a dried-up turkey sandwich, Audrey is a pleasure. That's mostly due to the still-incandescent star power of its subject." Hollywood Reporter
Con — "That said, this mostly feels like a project designed to soothe hard-core fans and is basically pretty bland. The real Hepburn had bite." London Evening Standard
Was Audrey seeking a father-figure in her relationships with men? Was she chasing unconditional love? If you can get past all the armchair psychologists in this one, and some filler ballet dancers, film buffs might find something to like.