For those of us still reeling from the Lance Armstrong doping scandal, I hoped that The Racer might give me a better perspective. It doesn't. The film opens with a quote from five-time Tour de France winner Eddy Merckx. 'The race is won by the rider who can suffer the most." Or, the rider who can dope the most. The 1998 version is known as the Tour de Farce, and that was before Lance Armstrong's abuses in wins from 1999-2005.
The first three stages of the 1998 tour did begin in Ireland. The Racer is a fictional version of doping by a domestique. He does the heavy lifting so his lead rider can win. Reasonably, the movie asks the pertinent question why a domestique would risk his life. "You are not even allowed to win. You are a professional loser." Unlike a real race, The Racer suffers from no beginning and no end. Dr. Lynn Brennan brings a little drama to the film, but the rest seems more a bad documentary. I give The Racer 3.0 Gavels and it receives a mediocre 5.7/10 IMDb rating.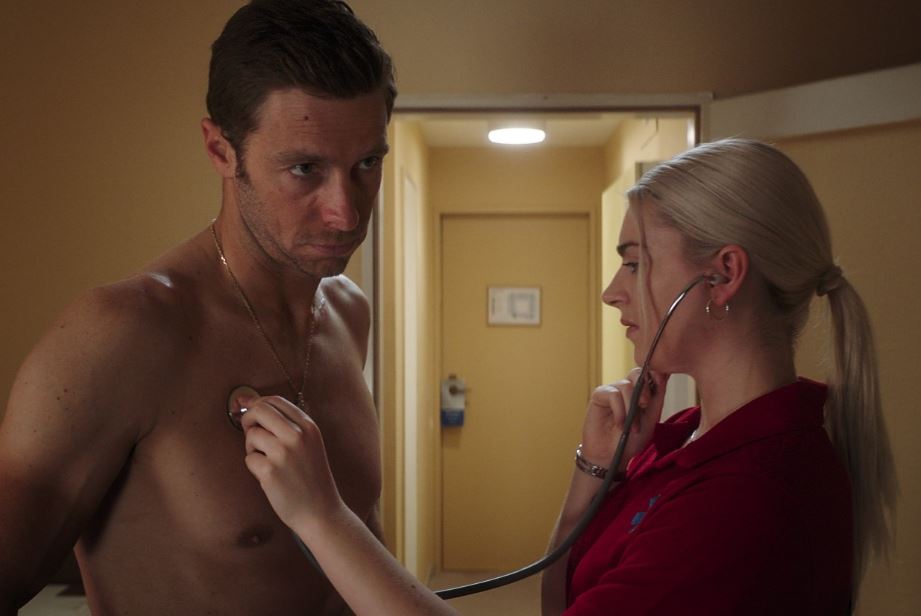 Plot
At age 39, Dom Chabol knows he nears the end of his cycling career. Once the best of the domestiques, the boss replaces him just before the race begins. A sick teammate gives Dom new life. He leans on his old friend, Sonny McElhone, to get him ready. EPO and blood doping are part of the routine. Dom did not expect to fall in love with Dr. Brennan. She did not expect to find drug usage. What are both prepared to do?
Actors
A Belgian actor, Louis Talpe, plays Dom Chabol. With his night life with Dr. Brennan and handholding the team leader, rest does seem not part of his regimen. Just seen in Black Beauty, Iain Glen, as Sonny McElhone, knows every doping trick in the book. Appropriately, Irish actress Tara Lee is the love interest, Dr. Brennan. She may be the most believable character in the film.
Final Thoughts
Chabol laments that while he is in the beautiful city of Rome, all he can see is the backsides of the 150 riders ahead of him. I lament that the film didn't get to France so I could see the beautiful city of Paris.
Screen International writes "Talpe is excellent in the lead, his tightly-honed physique an increasingly transparent veneer for his troubled emotional state." Cinemalogue offers faint praise stating "although it struggles to reach the finish line, this uneven cycling saga offers a fresh perspective and modest behind-the-scenes insight into the world's most famous race."
To re-phrase Merckx, with The Racer, it is the viewer who suffers the most. There's just not enough here to deserve 96 minutes of your time.