If there is such a thing as a "twisty-turny, absurdist, Coen-esque" genre, then Two Weeks To Live fills the slot. Now available on HBO Max, the six-part (30 minute each) British series imagines a first trip into civilization to fulfill a wish list of things to do. Of course, in the wonderfully warped mind of the writers that includes a revenge killing. Just to make sure nothing gets too serious, include two brothers in a bar seeking answers to the mystery of women. Woe be to those who trick poor Kim into thinking the world will end in two weeks. You just might get sucked up into a world where everything seems a lie.
Expect the unexpected would be the catchphrase for Two Weeks To Live. When you are sure you understand what just happened, you likely didn't. These are off-beat, quirky characters. Scenes of Kim experiencing life outside her naturalist upbringing can be amusing. She inquires of love-interest Nicky "how do you communicate in the real world? He responds "we beat around the bush, then sigh when they get it wrong." So true. I give Two Weeks To Live 3.5 Gavels and it receives a 6.5 IMDb rating.
Plot
At age 5, Kim Noakes witnessed the murder of her father. Her mother, Tina, then escapes with her to the wilds of Scotland for 16 years of life off the grid and survivalist training. Now age 21, Kim keeps a journal of things she wants to do which includes killing the man who killed her father. As she travels south, Kim meets unlucky-in-love Nicky and his brother, Jay. When Jay overhears Kim and Nicky discuss that, at the end of the world, they would "eat donuts and have sex," Jay convinces naive Kim that the end is nigh. That speeds up her timetable for retribution. Sex will have to wait.
Actors
As Arya Stark, Maisie Williams (Early Man) learned to fight at an early age in Game of Thrones. Those skills come in useful as Kim tries to take down Jimmy Davies. No film can be complete without a little mother-daughter tension, and it comes in spades as Kim finds out that Tina (Sian Clifford) told her lots of lies.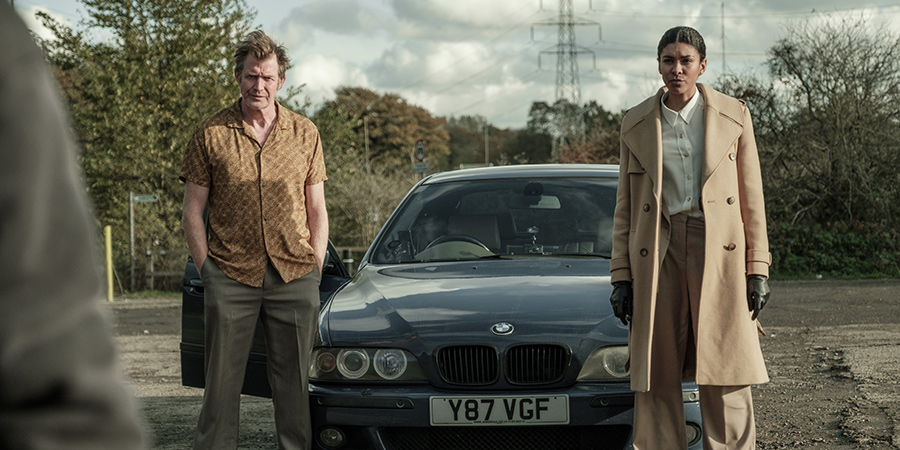 Final Thoughts
Kim convinces Tina that they must return to the scene of the crime because her fingerprints are all over the place. Bewildered, Mother says "didn't I teach you, a glove and a gun if you want to have fun?" Just a little mother-daughter bonding.
The Hollywood Reporter wryly notices that "killing people seems pretty hard, but navigating young womanhood just might be a little harder." The Guardian puts forth "in other hands, Kim's naivety might be irritating, but Williams makes it sing, backed up by a merry band of idiots, a sense of urgency – and that well-honed thirst for vengeance."
Definitely not for everyone, Two Weeks To Live grew on me. I'm certain the Brits can find more "idiots" to further this tale.