Staying with HBO and subtitles, we move south from Stockholm and The Restaurant. Arriving in Naples, My Brilliant Friend lands on our screen with a brilliant 93% Rotten Tomatoes rating and 93% Audience score. Although the friendship is undeniable, it has its ups and downs. Season One takes Elena and Lila from first grade to age 16. Set primarily in the 1950's, this is a poor neighborhood, where girls are expected to work, not seek higher education. And, as the smartest, most diligent in her class, Elena is still no match for the self-taught Lila.
While The Restaurant always gives a glimmer of hope, even in the most dire of circumstances, My Brilliant Friend is not such a show. The neighborhood is gray, full of violence, not full of opportunities for females. As a study in the life of the lower class on the outskirts of Naples, and of human expression, this 10-part series is well done. But, the choices that Lila and Elena must make to 'survive" can be painful to absorb. I give My Brilliant Friend 3.5 Gavels.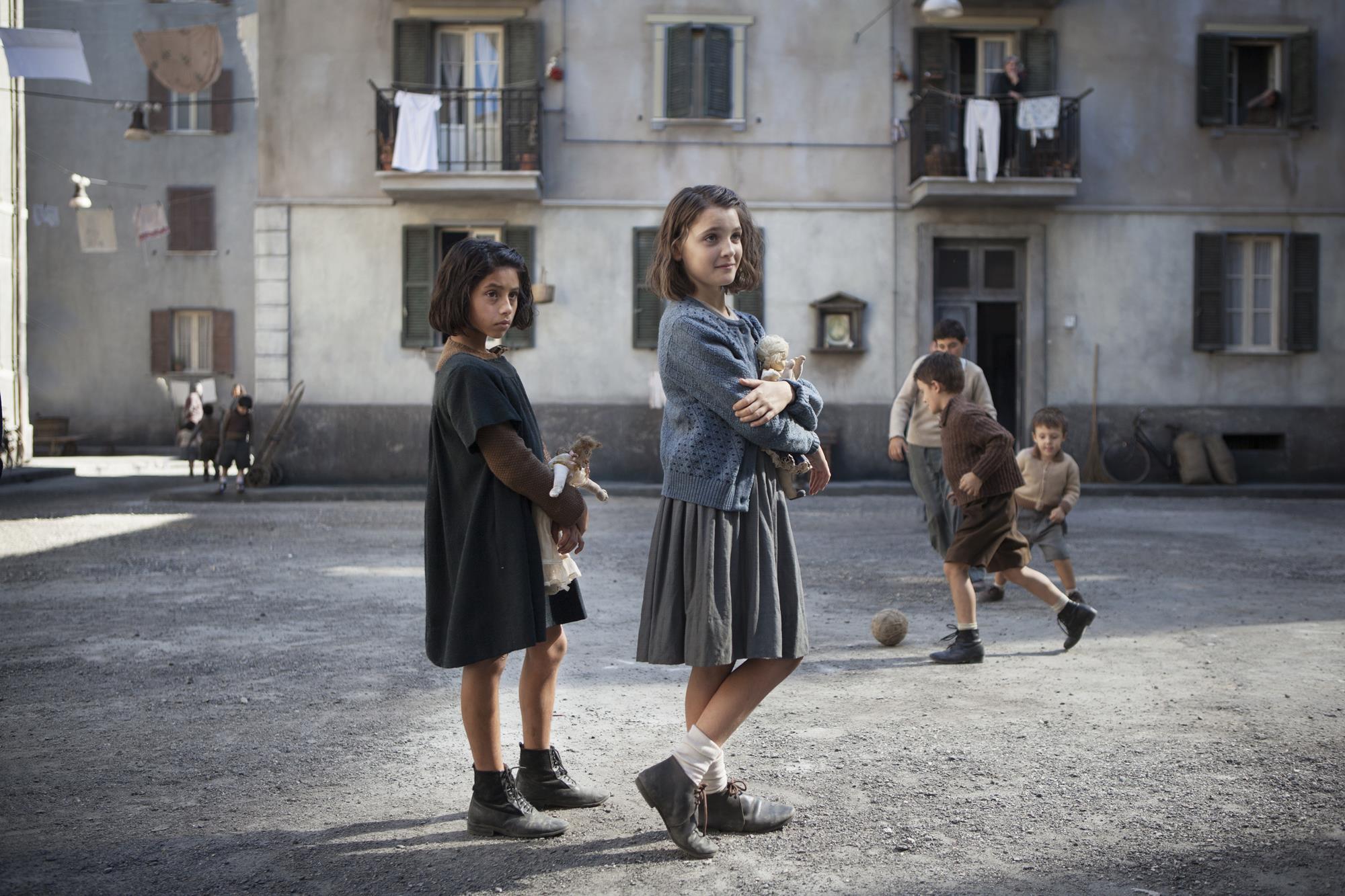 Plot
Elena and Lila start out more as competitors than friends. To keep up, Elena decides "what you do, I will do." "Bad girl" Lila is unafraid to take on the Carraccis and the Solaras, despite their money and bullying ways. Beating the fifth grade boys in a math competition leads to a rock fight. As they pass puberty, marriage proposals come early, from unwelcome suitors. Families are about to collide, with no thought as to the wishes of the two friends.
Actors
Due to the aging of the girls, multiple actresses play Elena and Lila. Particularly notable is the demeanor of Elena. Rarely does her character change expression. The film tends to stall when the focus is solely on her life. On the other hand, Lila is the temperamental, volatile sort, a much more interesting persona. You can always expect her to provide fireworks.
Final Thoughts
Unsurprisingly, Elena and Lila win prizes for highest utilization of the local library. Both are certain that they will write a novel that will make them rich. Unable to attend high school, Lila acknowledges her pain in editing Elena's article for a local journal. The Baltimore Sun prints "the juxtaposition of their hopes and dreams versus the brutal reality of their lives under the rule of their uneducated fathers and male authority in the early episodes gets you rooting so hard for them you think your heart will burst."
IndieWire shares my concerns indicating "so many individual pieces are intriguing, and some even prove rewarding over hours of consideration. Still, even the most introspective series doesn't need to be such a slog." My Brilliant Friend is too slow for me. I'll not be watching Season Two.