Hunter in the Blue Side of Manchester is an interesting title, the film not so much. And, after ninety minutes of this Indonesian film just released on Netflix, I have yet to ascertain its meaning. A young Indonesian man seeks to fulfill his promises to his father. Yet, he thinks he doesn't fit in the worlds of London and Manchester. Rather, the worlds of London and Manchester make it quite difficult for him to survive, let alone thrive.
While the preview gives us hopes and dreams of The English Premier League, Hunter in the Blue Side of Manchester is a slow burn about the hopes and dreams of a foreigner, and what it takes to fulfill them. His friend tells him "the deeper the pain, the better the scars will heal." While that may be grand advice, it makes for a sluggish film. I give the movie 2.0 Gavels and can find no ratings as of yet.
Plot
Hanif receives his Master's degree from Goldsmiths University (London) in TV Journalism. Father deceased, and mother unable to financially assist him, he will soon have to return to Jakarta unless he finds a job. His wealthy roommate, Pringga, offers to help, but Hanif refuses any more charity. The last chance is a job interview with the Manchester City Football Club. But, they won't give him an answer for another two months. Back-breaking porter works awaits. That may be better than the reception he gets in Manchester.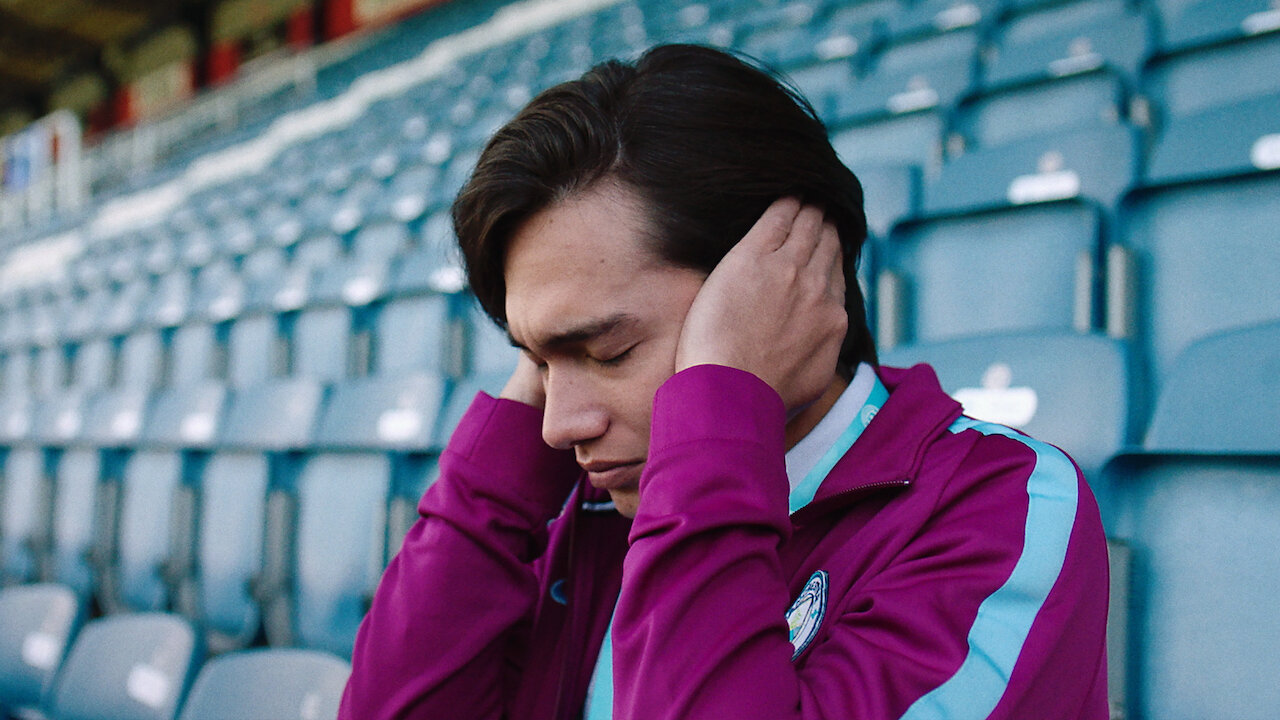 Actors
Two actors unknown to us portray Hanif (Adipati Dolken) and Pringga (Ganindra Bimo). Neither is outstanding. Tania Staite is the mean boss, Sophie. Maurice Byrne plays the friend we all wish we had, Chappy.
Final Thoughts
If you are expecting some soccer action, don't. On the other hand, you get some nice views of the Manchester City stadium, as well as Manchester and London. Everyone seeks to interview the manager, Coach Pellegrini. He seem to be the English Jim Tressel with a hint of Bill Belichick. You will not get anything of substance out his answers to the press, and he will certainly query "if anyone has any serious questions."
While Hanif frets that he might be unable to keep his promises to his father, Chappy advises that "in keeping promises, we sometimes forget to live." Hunter in the Blue Side of Manchester forgets to entertain. There is a decent chance that I missed a lot in the culture and symbolism, but I'm guessing that you will likely miss it, too. This is probably one to skip.