If you have claustrophobia, I might suggest you skip Amazon Studios' 7500. Except for a very brief set-up at the Berlin airport, all of it is filmed in the cockpit of European Flight 162. Reminiscent of All Is Lost with Robert Redford, most of 7500 is Joseph Gordon-Leavitt locked behind the closed door trying to stay alive. The constant pounding on that same door is a gnawing reminder that death awaits.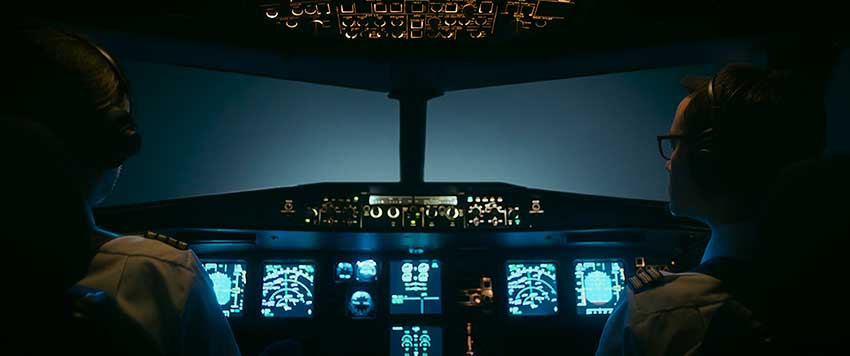 The ultimate tension in 7500 is in sharp contrast to its hum-drum, yet interesting, beginning. An ordinary flight, we hear all sorts of "meaningless" numbers as the pilot and co-pilot prepare to take-off. Camera-work for the night flight from the cockpit window is flawless. As our pilots settle in for a short trip to Paris, lives will suddenly change. I give 7500 3.5 Gavels and it receives a 64% Rotten Tomatoes rating with a 73% Audience score.
Plot
A young Arab goes through security, then buys three bottles of wine prior to boarding. Tobias, co-pilot, casually discusses school placement for their son with a flight attendant. Just a normal flight until the cockpit door opens to serve dinner. Two men rush in and both pilots receive stab wounds. Fighting back, control is re-established inside, but the terrorists control 85 passengers in the main cabin. The threats come early and often. The pilot mortally wounded, Tobias is now alone.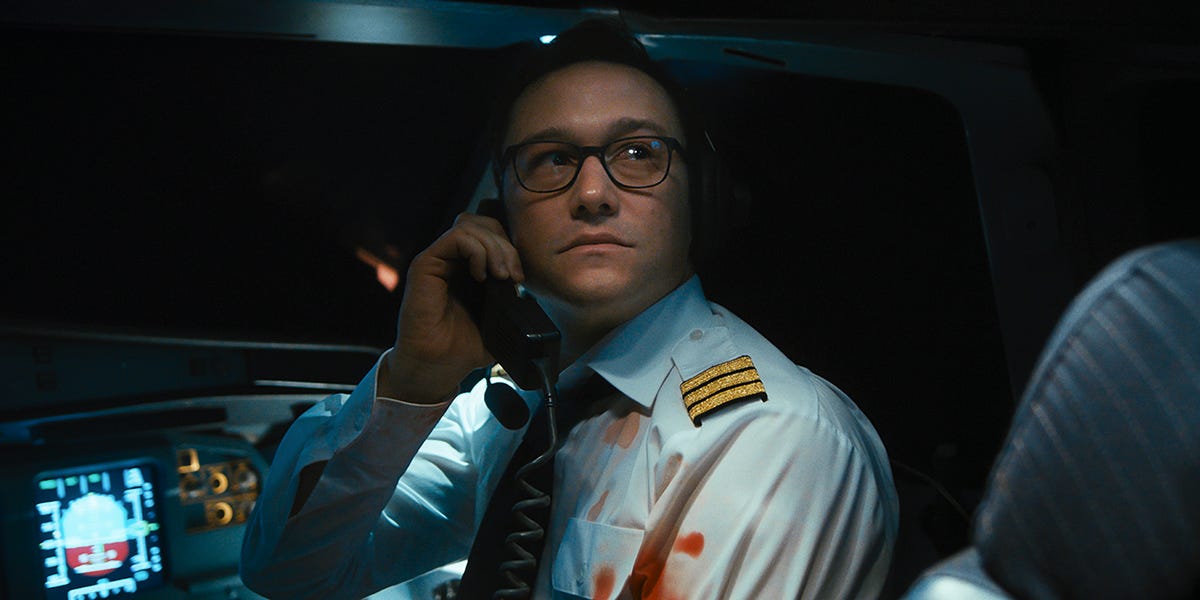 Actors
In my humble opinion, this is some of Joseph Gordon-Leavitt's (Knives Out) best work. With no one to play against for long periods of time and little room to maneuver, the film rises or falls solely on his shoulders. He commands the screen. Omid Memar plays the eighteen year-old terrorist, Vedat, conflicted by death, unwilling to commit suicide, yet can't see any way out.
Final Thoughts
Just how realistic is 7500? For those of us who sit in back of the plane, it seems realistic enough. I'll let the nitpicking to the pilots and flight attendants. By the way, 7500 is the air traffic control code for hijacking. IndieWire opines "7500 is an exhilarating achievement that digs into the utter dread at its core, while reveling in the thrill of sitting through it and hoping that this time, it might yield a happier ending." Rolling Stone is less kind writing "Joseph Gordon-Levitt gives his all and then some as a pilot who must battle terrorists while singlehandedly landing a passenger jet. It's too bad this claustrophobic cockpit thriller quickly loses altitude." As for me, I agree with The Wrap who found it "brutally simple and brutally efficient."