SPECIAL SUNDAY MORNING BONUS EDITION:
Did you know that Australia celebrates Vietnam Veteran's Day on August 18th? Some 60,000 Australians served in Vietnam from 1962 to 1975; over 500 gave their lives. Danger Close: The Battle of Long Tan is the portrayal of the August 18, 1966 battle where 108 Anzac forces are overrun by an estimated 2000 Viet Cong combatants. Their bravery resulted in a Presidential Unit Citation from Lyndon Johnson.
By all accounts, this film accurately conveys several occasions where those in the field refused to follow commands in order to save their comrades. On at least two occasions, soldiers ordered artillery shelling on their positions because the enemy was in close proximity, i.e., danger close. The production value is not always the best, but the story is worthy of high praise. I give Danger Close 3.5 Gavels and it receives a 67% Rotten Tomatoes rating with a 66% Audience score. Find this one on Amazon Prime.
Plot
Mostly nineteen and twenty-year olds with no combat experience arrive in Vietnam. Their base receives artillery fire on August 17. B Company is sent to locate and eliminate the enemy artillery. They discover Anzac artillery struck the the Viet Cong firing point. On August 18, D Company relieves B Company and splits up to sweep the area. A monsoon and a battalion of Viet Cong are about to descend upon D Company. Requesting backup and ammo, superior officers are concerned that this may be an enemy attack on the base itself. Can they spare the men and Armored Personnel Carriers, or is D Company already lost?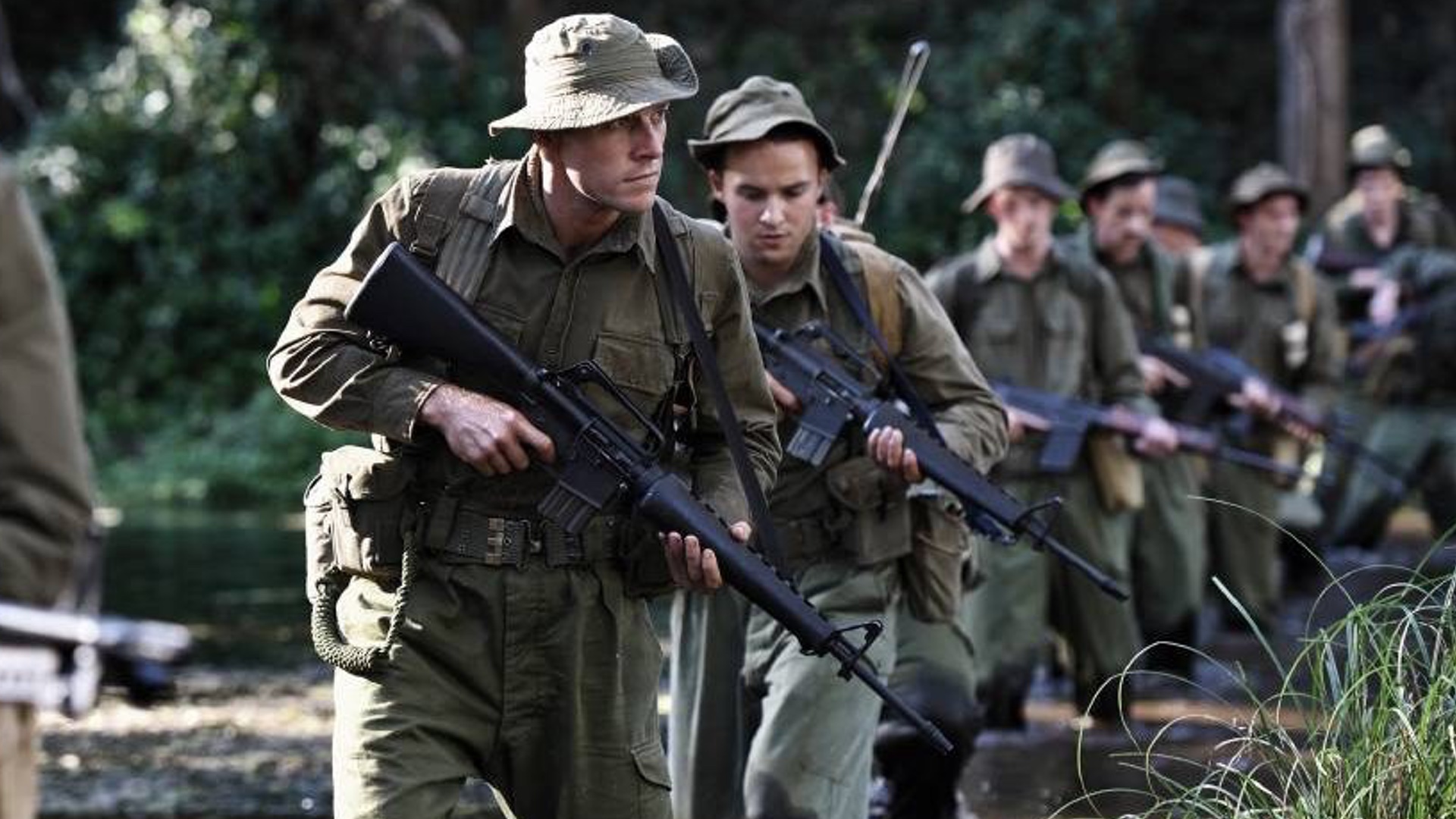 Actors
You remember him as Ragnar Lothbrok from Vikings on The History Channel. Here, Travis Fimmel is Major Harry Smith, the grizzled field commander of D Company. Last seen in Rake, Richard Roxburgh is Brigadier Oliver Jackson, determined not to lose his base, even if it means the loss of D Company. The Aussie soldiers appreciate entertainment, and D Company is not happy to miss the Little Pattie show. The surf pop singer is played by Emmy Dougall.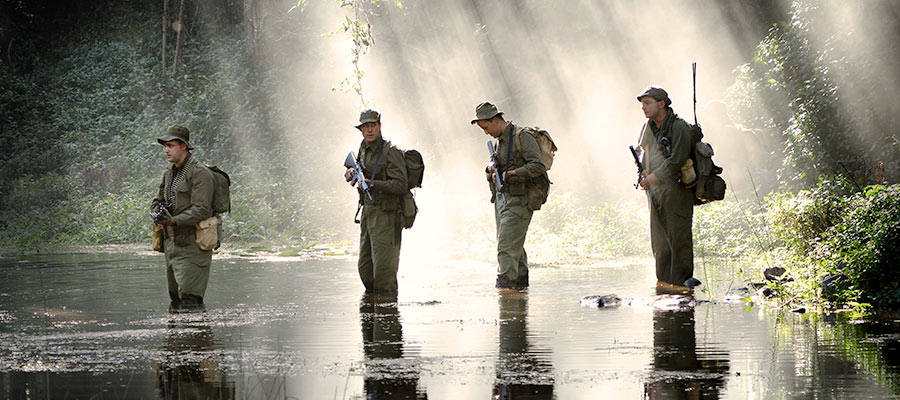 Final Thoughts
Critics compare Danger Close to the rah-rah The Green Berets. They complain that the Viet Cong are shown as "sprawling and swarming hordes of Asiatic enemies." Shouldn't the director show that the Vietnamese were protecting themselves from invaders? Again, they miss the point. Told from the viewpoint of the soldiers on the ground, these brave men are just trying to stay alive. To his credit, the director ends the film with the song "I was only 19." Please take four minutes and 18 seconds to listen (click below) to this haunting, moving song from a veteran's perspective. This is no "we love war" film. Rather, Danger Close is a salute to the brave men who fought against insurmountable odds.