Originality, thy name is Pixar. Every bit as creative as Oscar-winning Coco, each scene in Onward brings new surprises. And, wait until you find out the derivation of "Onward," the work of creative geniuses. Rated PG, it is probably a little too intense for the very young. That is a shame because the short that precedes Onward is a very cute toddler Maggie from The Simpsons flirting with a boy her age. It, alone, is nearly worth the price of admission.
But Disney/Pixar creates a new world where magic is lost because it is too hard. The world of these elves looks too much like ours, but a quest to bring their father back to life forces everyone to stretch their horizons. I give the film 4.5 Gavels (only the second of the year thus far) and it receives an 85% Rotten Tomatoes rating with a perfect 100% Audience score (only 12 voters).
Plot
Ian Lightfoot turns 16 today, lacking in confidence. His older brother, Barley, more interested in wizardry, is to put it bluntly, a slacker. Their father died years earlier but left a gift to be opened on Ian's 16th birthday. A wizard's staff is to be used to bring him back to life for 24 hours. Whatever could go wrong?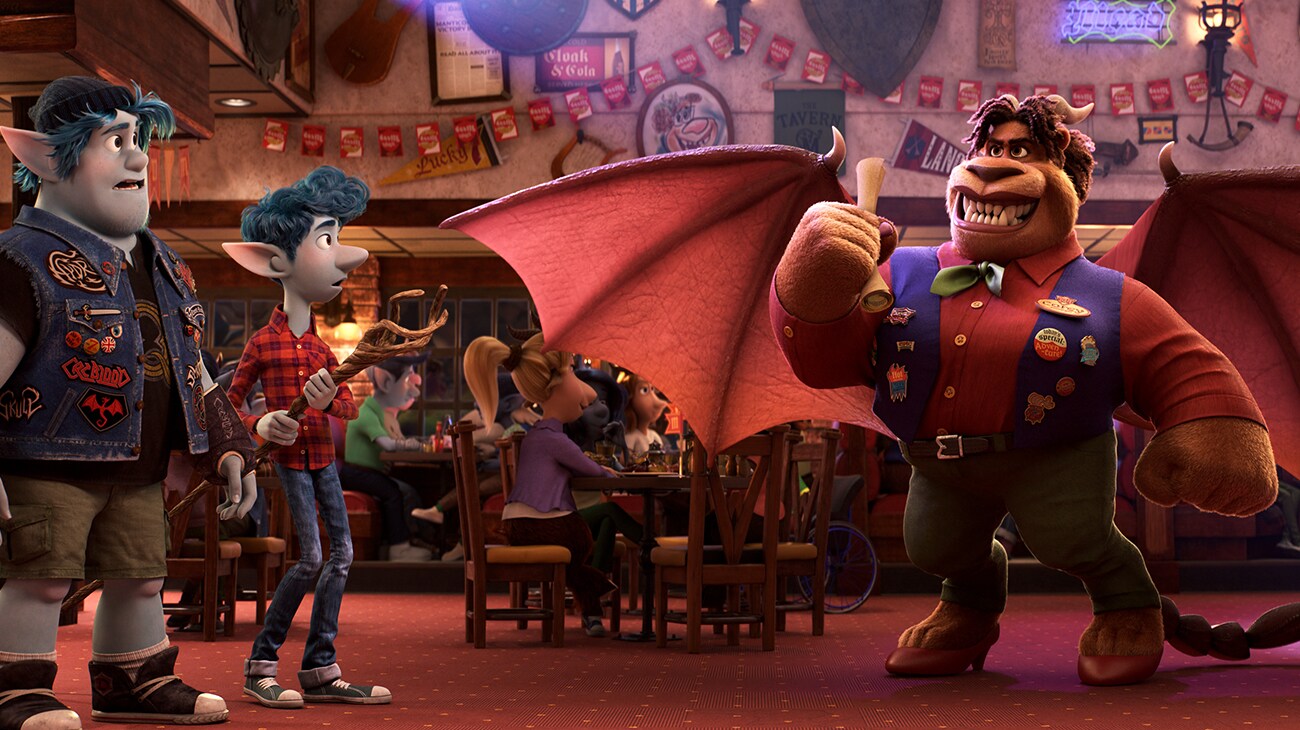 Actors
Tom Holland and Chris Pratt voice Ian and Barley, respectively, perfectly cast. You can feel the brotherly love, annoyance, and embarrassment jump off the screen. Lest you think this must be a male-dominated adventure, the women are well represented by Julia Louis-Dreyfus and Octavia Spencer. As mother to Ian and Barley, Dreyfus follows her sons with the help of The Manticore, Spencer. Both are crucial to the success of the mission.
Final Thoughts
In case you haven't heard, the release date of Bond 25 changed from April to November "in hopes of a better movie environment." Will the coronavirus doom Onward's chances for a billion dollars? Projected to make $50 million domestically this weekend, certainly it will have an impact. In the long run, it seems yet another new franchise is born. Dissenting critics seem to be of the opinion that Onward is good, just not Pixar-good. To the contrary, "heartwarming" is just fine for me. Perhaps it took a little time for it to find its elf-legs, but like the centaur, the latter part is made to run!