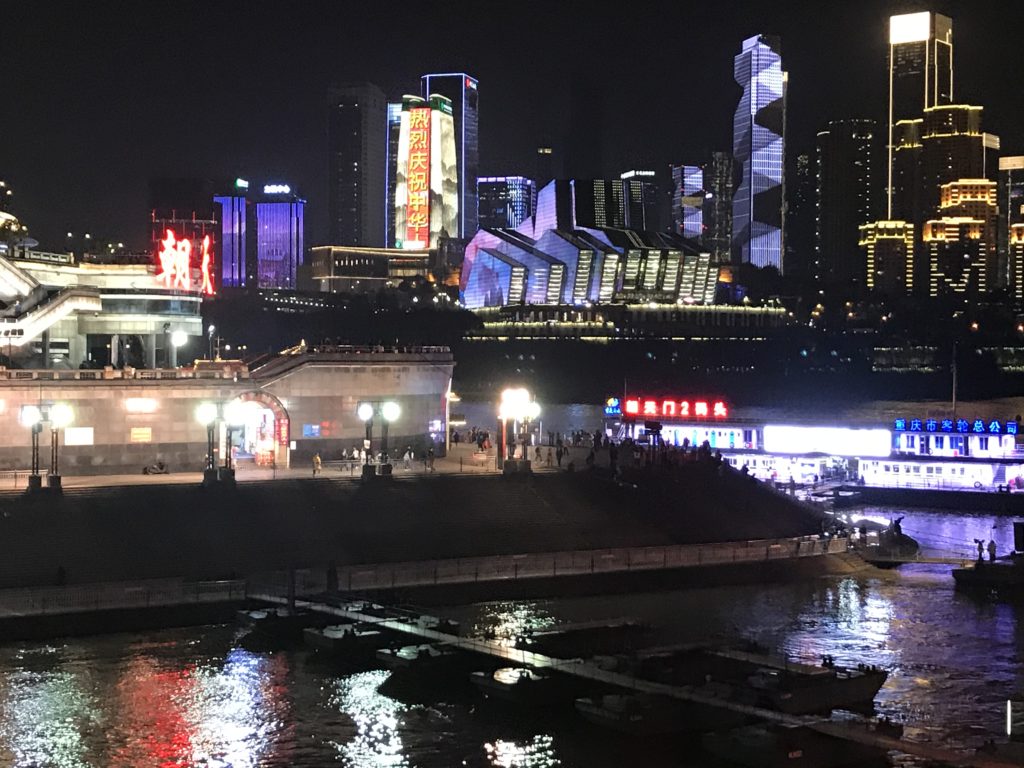 Query: What is the world's largest city of which you have no knowledge? If Beijing and Shanghai are first tier cities, is a city of 34 million a mega- city? Is it fair to include population that includes an area the size of Austria? All the answers point to Chongqing, formerly known as Chunking.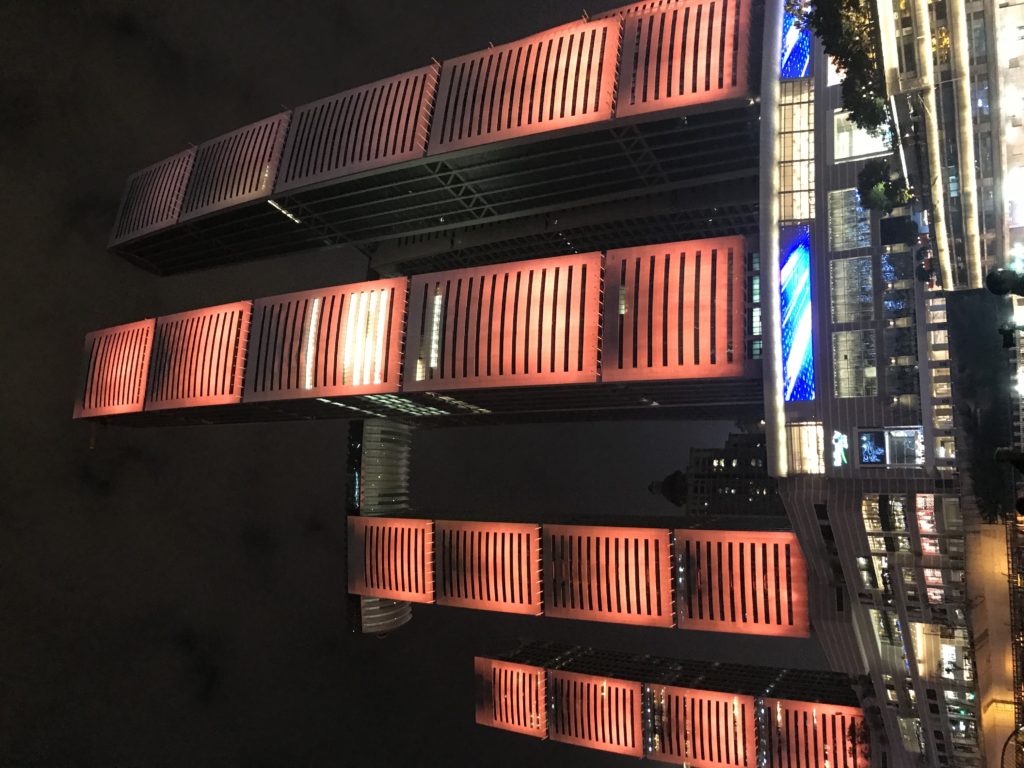 Some say Chongqing reminds them of Manhattan.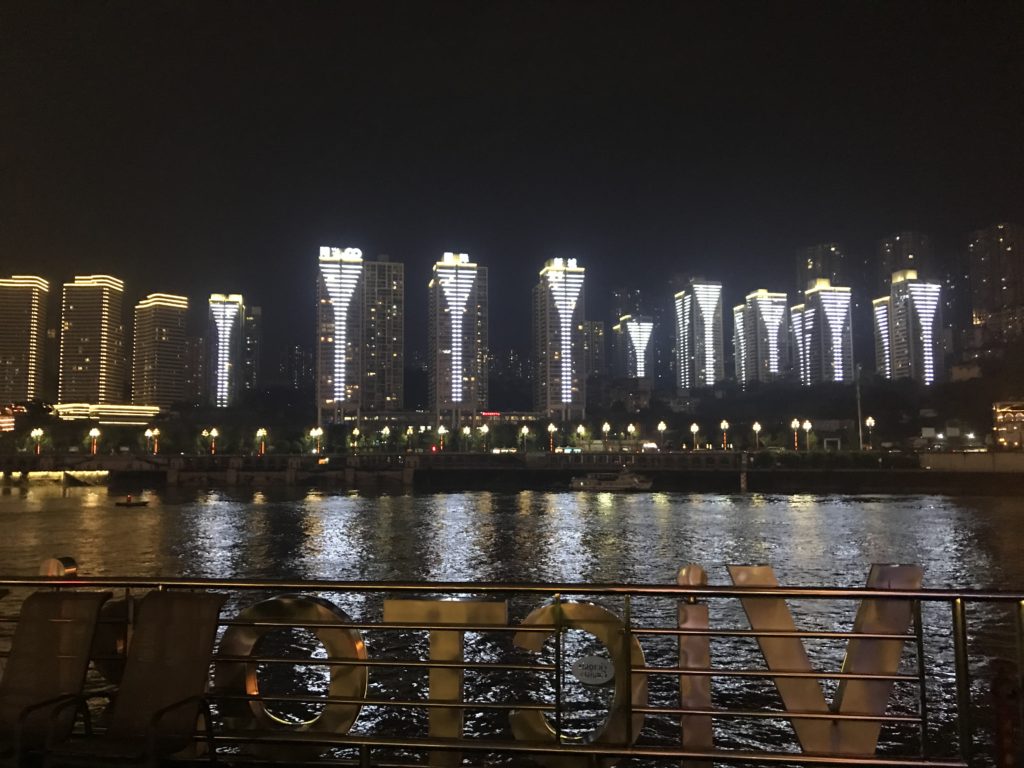 In any case, China lights up the night with color.
Chongqing was the wartime capital of China for General Chiang Kai Shek during WWII. One of the primary reasons is that it has fog 300 days of the year. That made it difficult for the Japanese to bomb the area.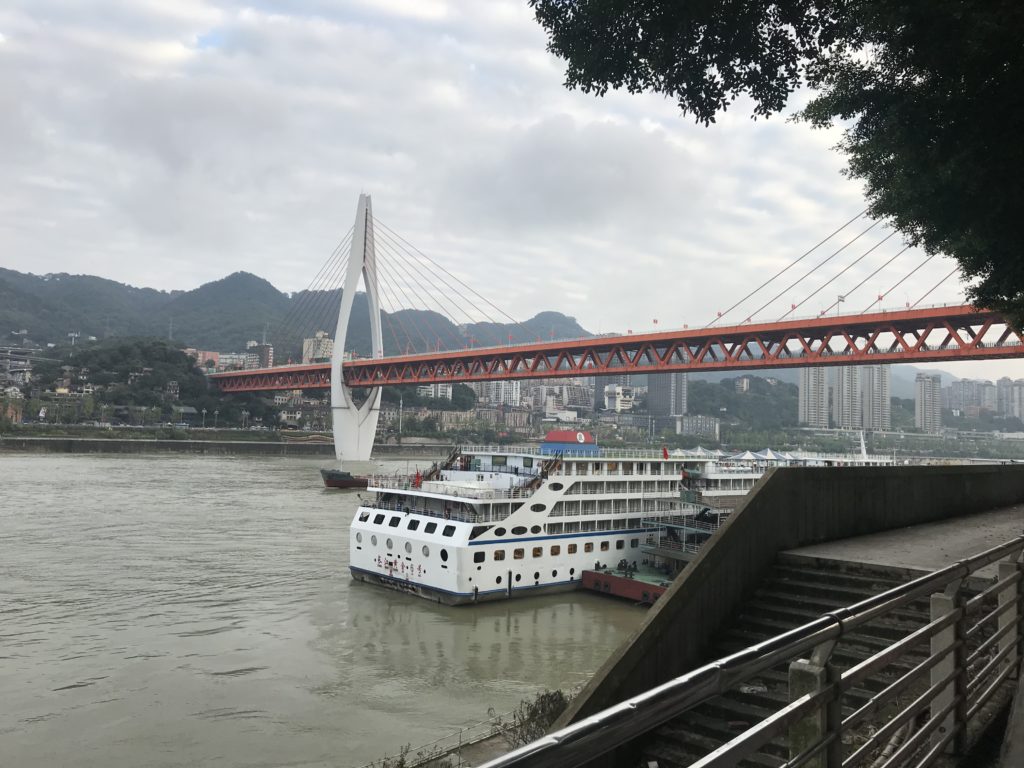 Again, today was a travel day. Before leaving Xi'an, we visited the only remaining city wall in China. It is nine miles long, 12 meters high, and 18 meters wide at the base. Seriously, you could drive four cars wide at the top.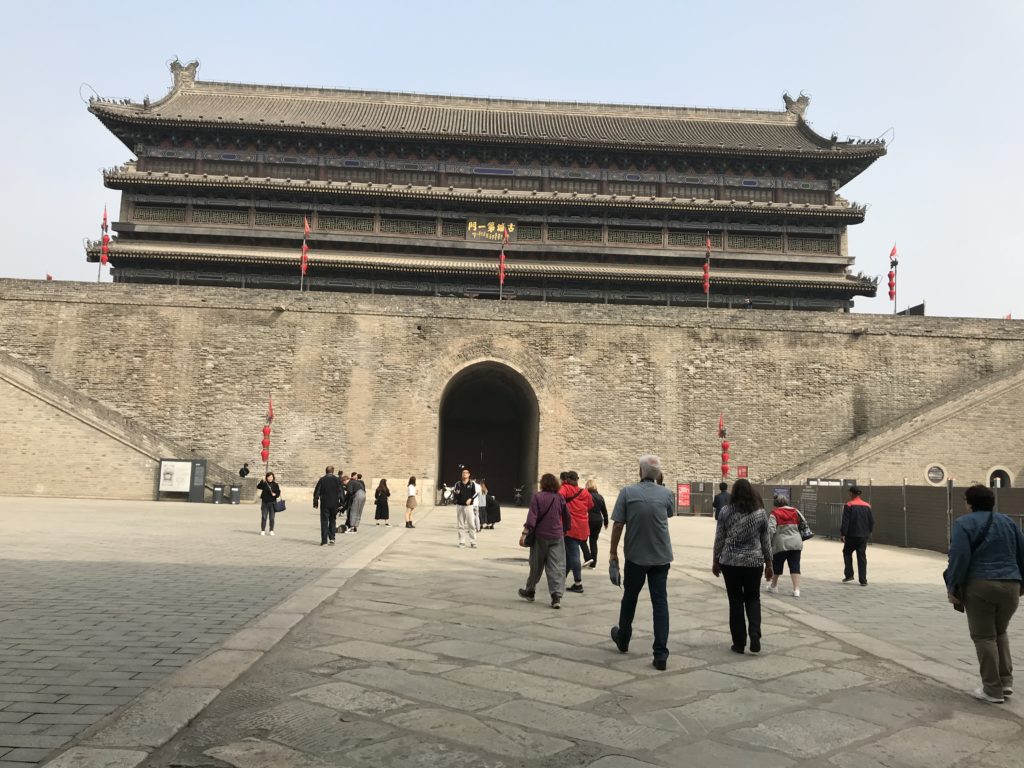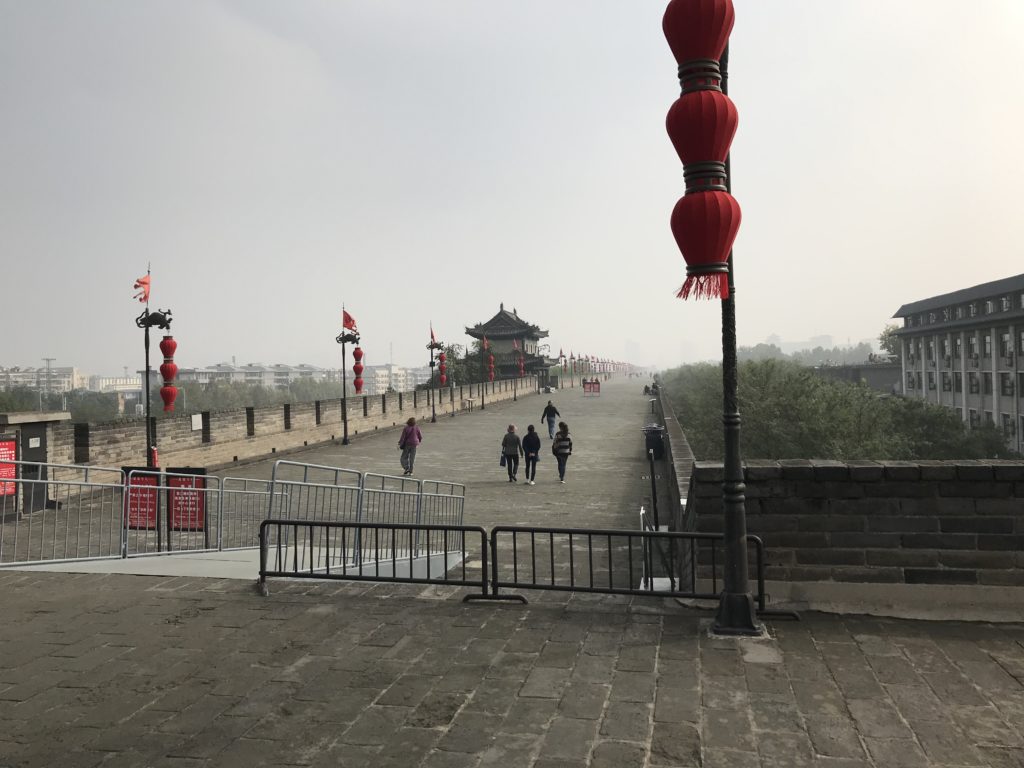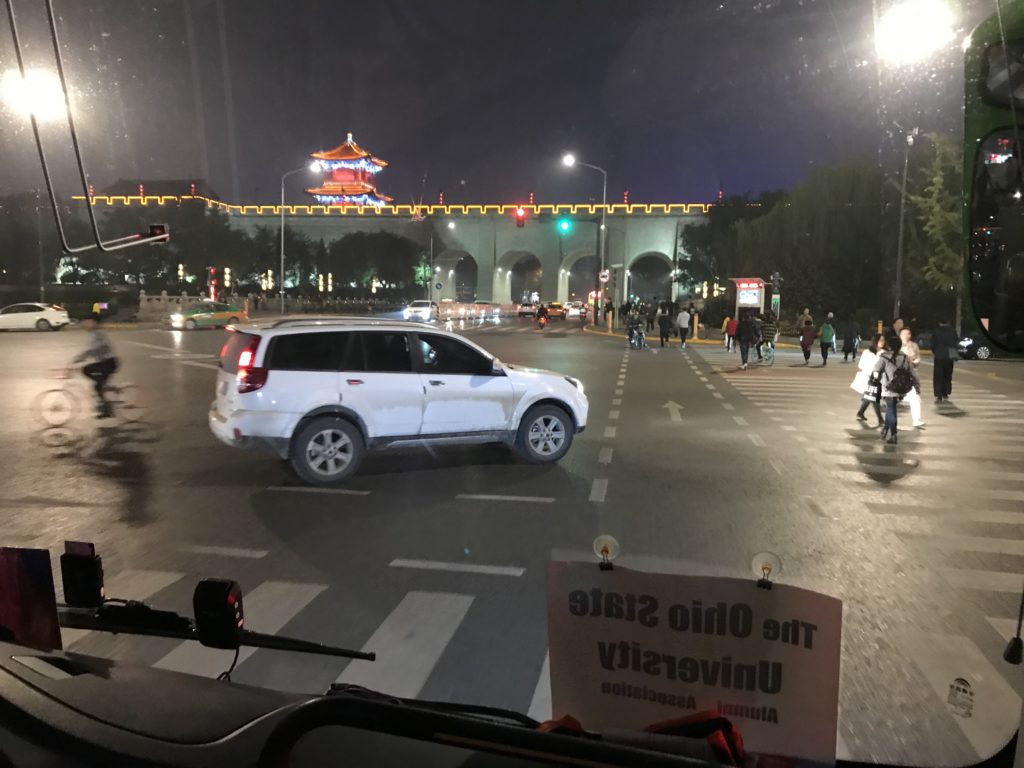 Not a great picture, taken from a bus, but showing how Xi'an lights up their city wall.

Tonight we start our trip down the Yangtze toward the Three Gorges Dam where 1.2 million people had to be relocated.