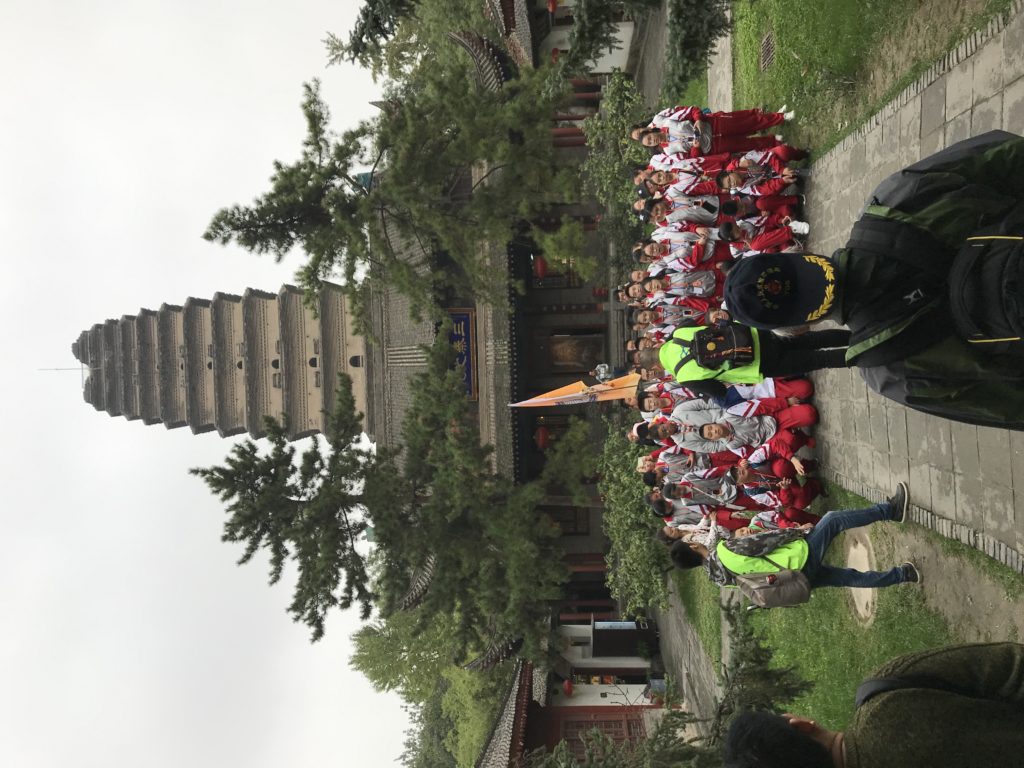 Now with ten million inhabitants, Xi'an lays claim to being the first city ever with one million. Whatever the case, the Silk Road originated here. One reason the Chinese wanted to do business with the West was to secure bigger, faster, stronger horses. The round trip took four years. Religions followed commerce and Buddhists built the Small Wild Goose Pagoda 1300 years ago.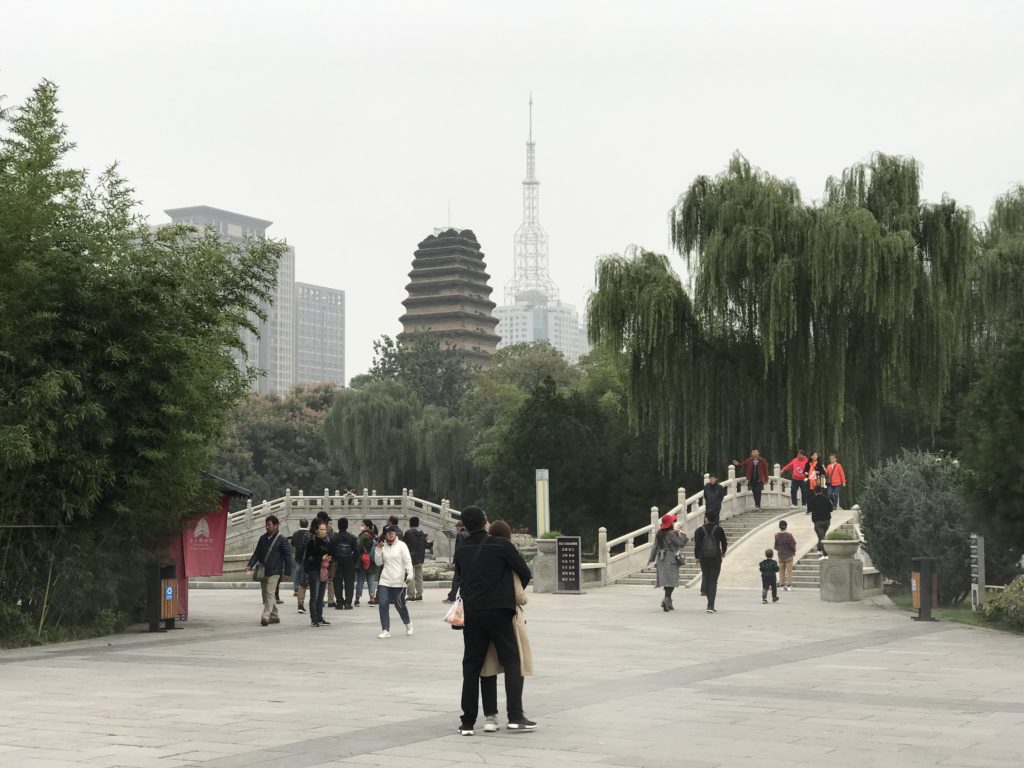 For long life, ring the pagoda bell three times for the past, the present, and the future. The vibrations are strong enough to spill water out of adjoining pots.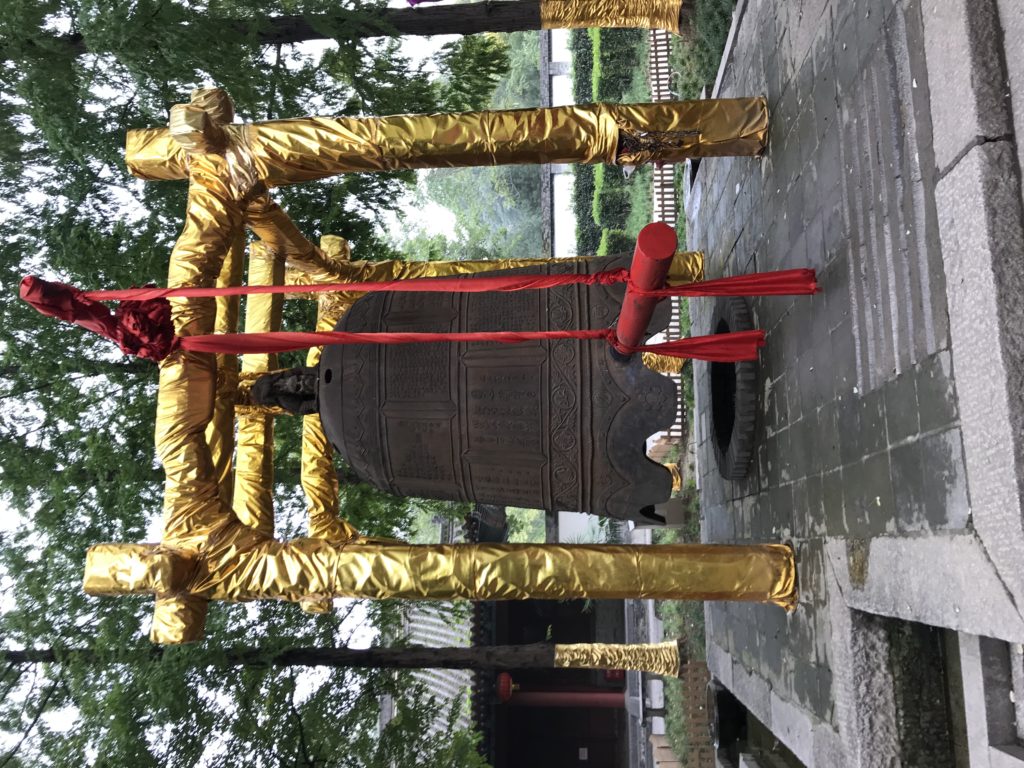 Chinese tradition says that round represents Heaven and square represents Earth. Guess which is more prominent in the Xi'an Museum architecture?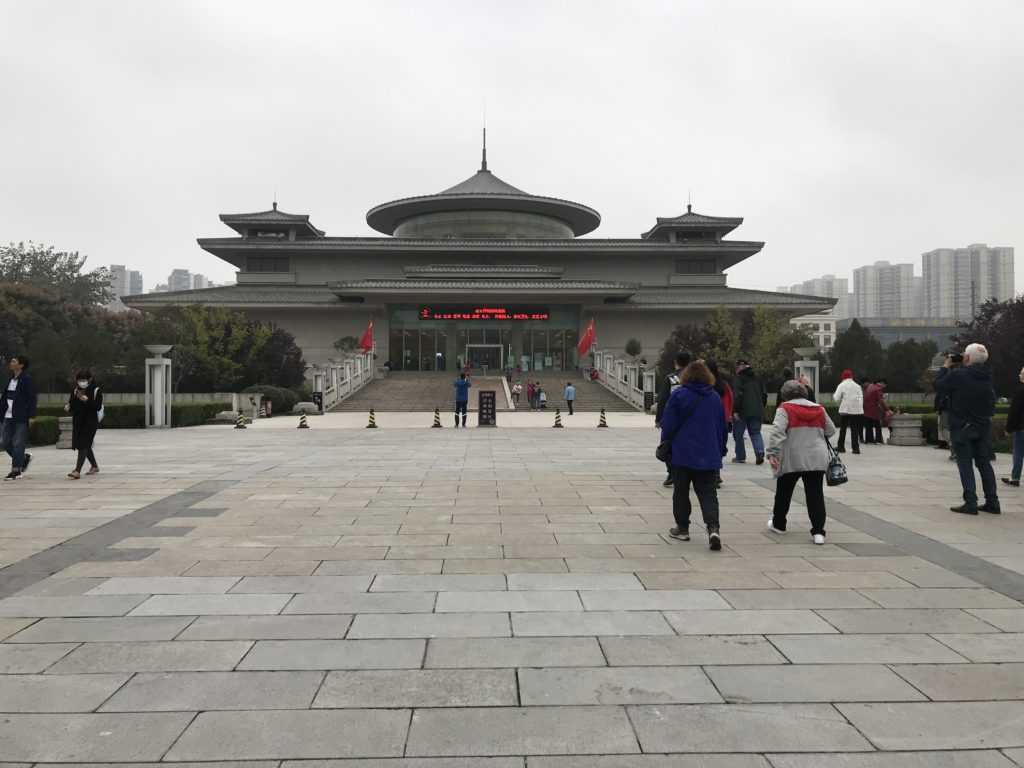 The most famous ceramic from the Tang Dynasty at this museum is the lady on the horse. This was a prosperous time and it is reported that women averaged 200 pounds. That was an accepted sign of wealth.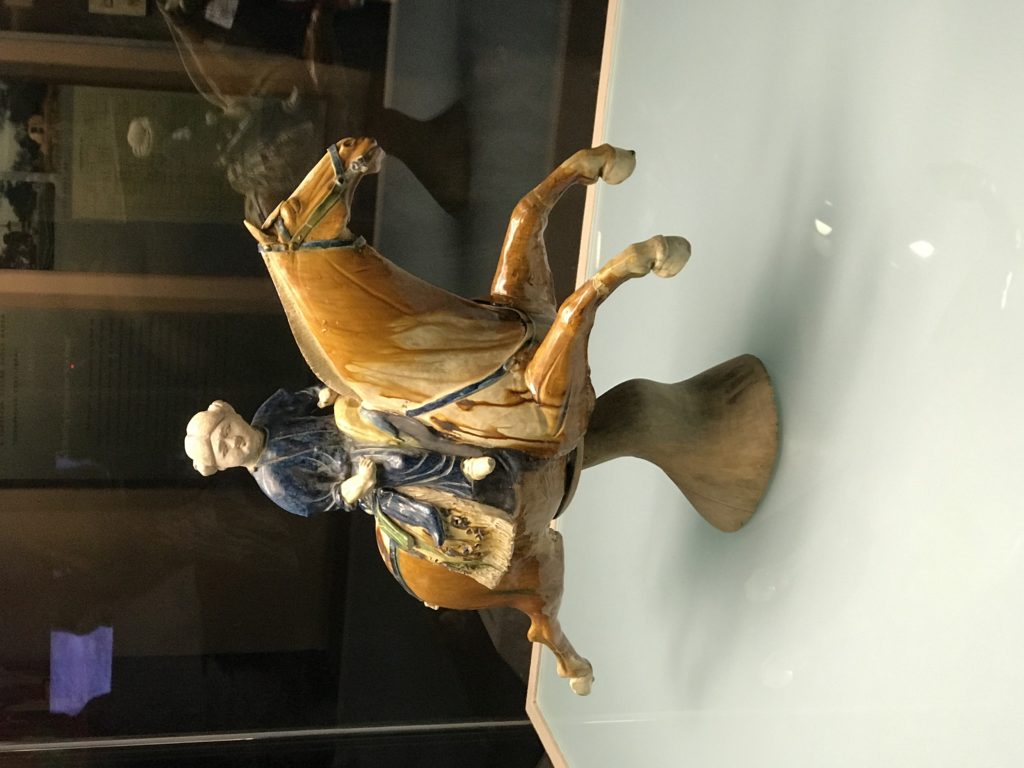 Outside the museum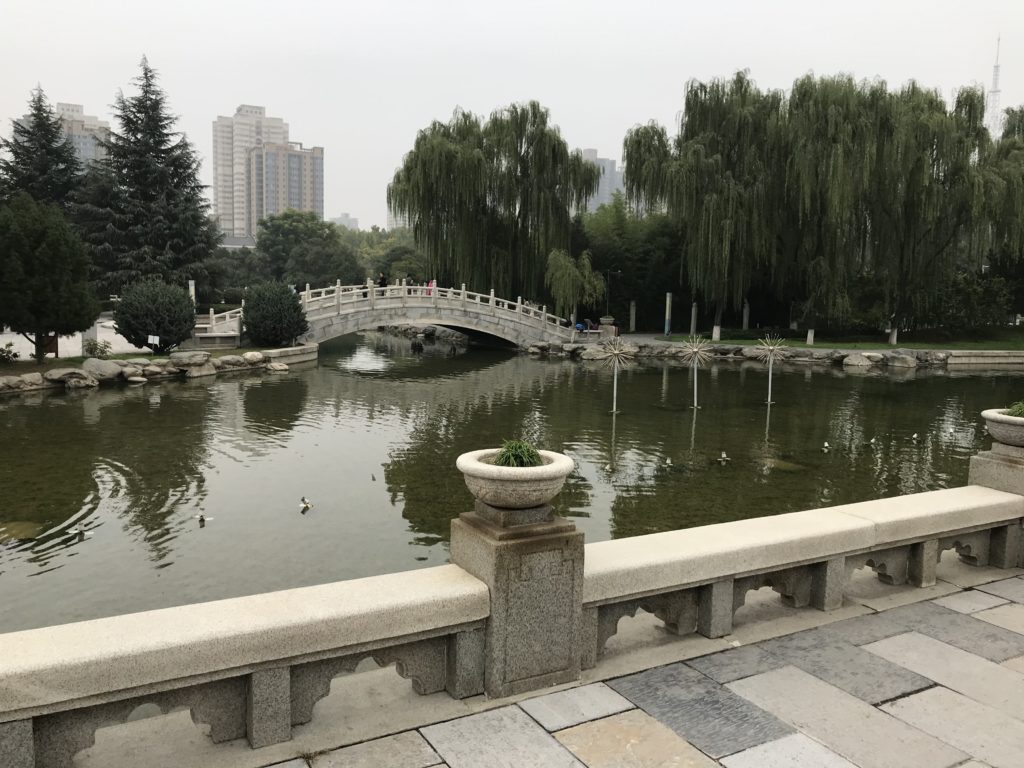 With a 4:00 A.M. wake up call and this being a travel day, sightseeing was cut short. Tomorrow, we go see the Terra Cotta Warriors. Until then, here are some ceramic Terra Cotta figurines.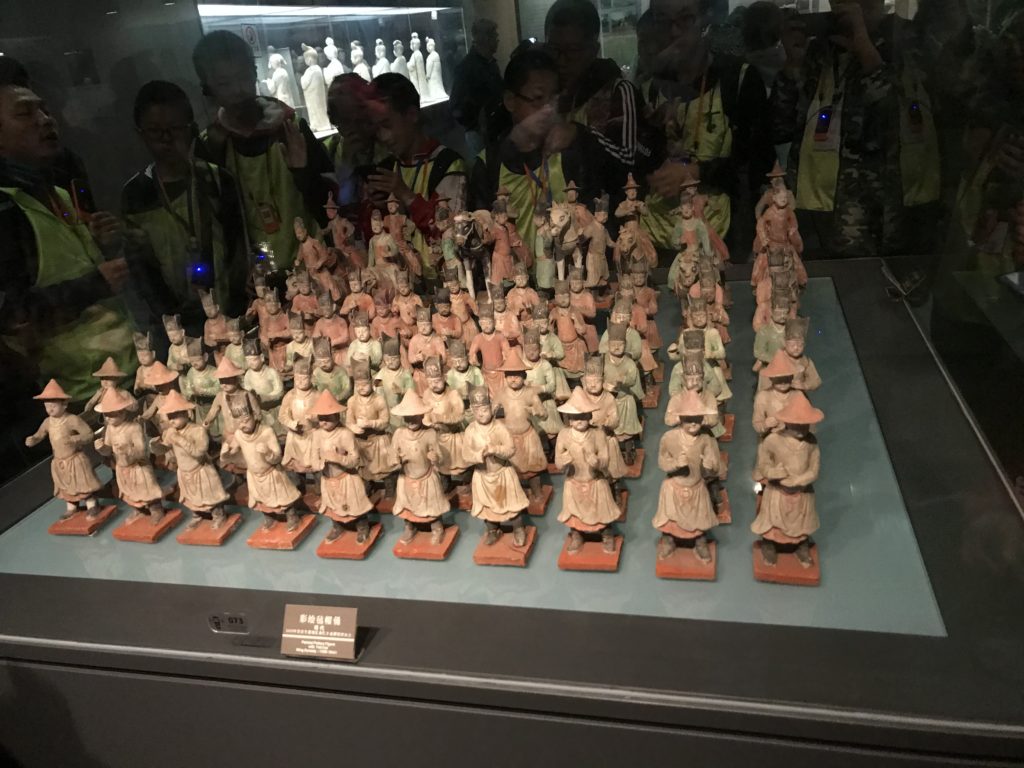 Other scenes around the pagoda