As I exited the theater, the tangerine sunset seemed a fitting end to the beautifully animated Abominable. A girl, a violin, and a Yeti. Who can resist? Throw in some magic and your young ones will fall in love with this furry creature. For the adults, this is a story of family. Yi's only "connection" with her family is her father's violin, to the exclusion of her mother and grandmother. Yet, she is determined that the Yeti must be returned to his family and can't do it alone. Will their trip will cause her to once again find her own family? Will she play the violin again? I give this sweet story 3.5 Gavels and it receives a 78% Rotten Tomatoes rating currently with no Audience score.
Plot
A young girl (Yi) in Shanghai, desperately missing her recently deceased father, avoids all others by hanging out in a rooftop makeshift shack. Everest, a young Yeti, escapes from a wealthy explorer (Burnish) and his zoologist employee (Dr. Zara), and injured, finds his way to Yi's roof. A nearby sign showing the Himalayas leads Yi and her friends on a 2000 mile journey through China.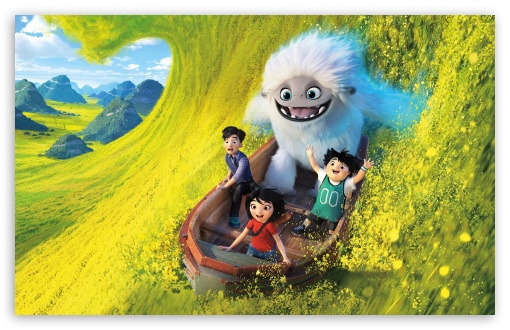 Actors
Chloe Bennet as Yi, Eddie Izzard as Burnish, and Sarah Paulsen as Dr. Zara are the recognizable names, but the voices seem oddly out of place in a movie set in China. Jin, a friend, is voiced by Tenzing Norgay Trainor. The name should be vaguely familiar as it is quite appropriate. He is the grandson of Tenzing Norgay, the man who accompanied Sir Edmund Hillary to the summit of Mount Everest.
Final Thoughts
Since no one has ever seen a Yeti, it is fair play for DreamWorks to dream up their own creation. Let's just say, he looks like no Abominable Snowman ever. I might add that he has "skills" like no other. Perhaps that is what makes him so appealing. Not too often do you get violin music as a major focal point in a kids film. Let's hope it spurs on hundreds of youngsters to explore the instrument. In conclusion, funny name Abominable. Defined as worthy of causing disgust or hatred, this movie is the exact opposite. It turns out that our Yeti is more soft kitten than repulsive.