Paralyzed by love? Woe is Him!
Inspired by (here we go again) a true story, Ode to Joy presents Martin Freeman suffering from paralysis if he feels too much joy. To be released one week from today, it co- stars Marena Baccarin (Deadpool) and Melissa Rauch (The Big Bang Theory). If the trailer is accurate, both seem to bring him lots of paralysis, and subsequent injuries. Love conquers all, but is this a step too far?
Is it Martin Freeman week?
From comedy to drama, Martin Freeman stars this week in The Operative. Based upon the novel, The English Teacher, Freeman is a Mossad agent who must find his protege. Diane Kruger is an Israeli agent sent to Iran to get information about its nuclear program. Then she goes missing, presumably gone rogue. This one is to open today.
Before there was Eggsy, there was . . .
Have you enjoyed The Kingsman franchise? If so, now you can learn of its origins in The King's Man. Set during, and in the aftermath of WWI, it stars Ralph Fiennes, Liam Neeson, Gemma Arterton, Daniel Bruhl, Stanley Tucci, and a host of others. Of course, what movie of this time period could be told without the likes of Rasputin and Mata Hari? Since its release date is not until Valentine's Day 2020, expect more trailers before then.
Did you miss it?
Netflix released The Red Sea Diving Resort yesterday. Based on a true story, it stars Chris Evans, Michael K. Williams, Haley Bennett, Greg Kinnear, and Ben Kingsley. In 1981, Jewish Ethiopians were being slaughtered in the Sudan. Israel sends The Mossad to the rescue!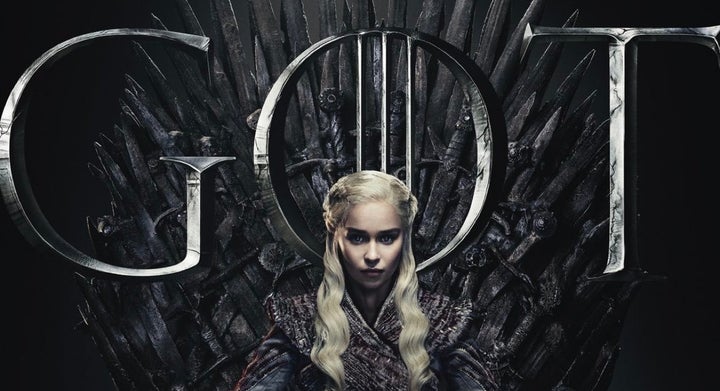 Game of Submission!
Under the category of "I didn't know that," Gwendoline Christie, Alfie Allen, and Carice van Houten all submitted their own names for Emmys. HBO submitted so many others that these three were overlooked. And, in a huge surprise, Brienne of Tarth, Theon Greyjoy, and Melisandre all received nominations. So, why don't all actors submit their own names?
Will ICE leave us cold?
I like the seats that lay back, but will they charge us more for ICE (Immersive Cinema Experience)? First launched in France, ICE means laser projection immersive sound technologies coupled with five non-reflecting screens on each side of the theater to fill the moviegoer's peripheral vision with complementary colors from the front screen. Just colors? I can buy the laser and sound, but the screens on the sides? In trying to visualize how this enhances my viewing pleasure, I am at a loss. Anyway, the first in the US is to be in L.A. If you go, let me know. I am skeptical.
Google vs Googles
Googles gets a trademark in 1997 and launches the next year. Google, the web search giant, also begins in 1998. Ten years later, Googles intends to start a website where Goo kids could play Goo games and listen to Goo music. In a 2008 court settlement, Google agrees to stay out of kid's content. Googles has money problems and sells its assets to SM Kids. But, SM Kids does nothing to develop their site. By 2018, Google, are you confused yet, operates Google Play and YouTube Kids. Now, we get to the lawyers, and SM Kids sues for $25 million plus. The judge says "No, baby, no!" Since the trademark was never "used in commerce," the trademark did not transfer. SM Kids goes hence with naught and giant Google makes billions with a new slogan, "Use it or Lose it!."