When a country is not on your bucket list, sometimes a movie will have to do. For example, The Lunchbox is a favorite film of mine from India. Often, a Bollywood movie reminds me of a 1940's-1950's Hollywood counterpart in that a drama will break out into a song, many times with an elaborate dance. At its core, Super 30 is an indictment of the Indian caste system, yet with the promise of better days ahead, 30 students at a time. Based on a true story, a mathematician takes 30 students from the lowest caste and prepares them for the test to get into the prestigious Indian Institute of Technology. If you want to immerse yourself in a culture completely foreign to ours, Super 30 will do it. I give it 3 Gavels and it has a 40% Rotten Tomatoes rating (only 10 reviews, all Indian).
Plot
Anand Kumar is in love with Ritu Rashmi, a beauty of a higher caste. Sneaking into a library where he doesn't belong, he educates himself to solve a previously unsolved equation. A letter to Cambridge gains him admission and respect with Ritu's father. But, he is unable to raise the funds to get to England. When Anand's father dies, he is forced to sell food on the street until plucked by an unscrupulous Lallan Singh to teach wealthy students with a goal to get into IIT. Now earning lots of money, Anand becomes dissatisfied that poor students have no opportunity. He decides to compete with Lallan and open his own institute for free.
Losing his best teacher, Lallan decides to retaliate, in all sorts of ways. In addition to defamation, threats, and violence, Anand must survive a lack of funds, and a lack of self-esteem by his students. Just how will his kids be able to compete against the rich?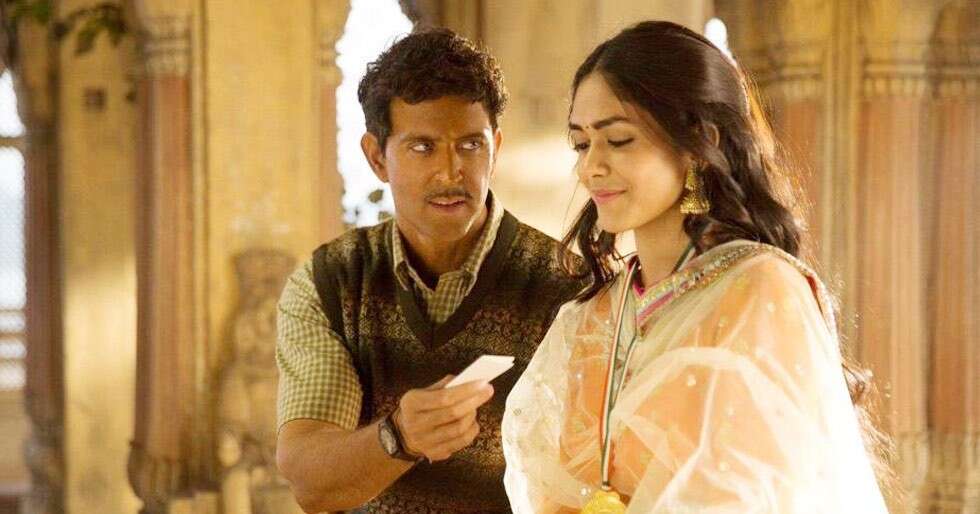 Actors
Hrithik Roshan stars as Anand Kumar. Knowing nothing about Indian actors, the critics seem unhappy about white-washing, i.e., Roshan is lighter-skinned than his real-life character. The critics' ratings are also influenced by a sexual harassment charge against the director of the movie. Beyond that, he is just a little too earnest for me. By far, the best of the actors, Mrunal Thakur, as Ritu, needs more screen time. As Anand's money prospects wain, we see less, and less, of her. Aditya Srivastava is the typical slimy, businessman (Lallan), a caricature, at best.
Final Thoughts
Praised in Time and Newsweek magazines, the Super 30 Program is one of the best in the world. Notably, in several years, all 30 students passed the exam for entrance to IIT. So, why did some in the media attack the program? The movie suggests corruption; there is lots of money to be made in private teaching to get rich kids into fancy schools.
Overall, the movie is too long, with too much fluff. Here, a documentary would be better. Nevertheless, it is a wonderful and intriguing story about a life we can barely imagine. The West Chester area has a large Indian community and the showing was well attended, by Indians. For those of you who complain that there are too many super-hero films and re-makes, here is something different. Bottom line–If you've never seen an Indian movie, start with The Lunchbox.