Originally slated to review Late Night in this slot (now set for next Tuesday), you get late Shakespeare instead. That is, All Is True imagines Bill in retirement. A little is known, a lot is speculated, and some is outright wrong. (See Fact-Checking 13 Plot Points in All Is True, Kenneth Branagh's Shakespeare Biopic.) In other words, pretty standard stuff, but compelling nevertheless. As an admirer-from-a-distance, but certainly never a student, of Shakespeare, his life still intrigues, especially the "did he/didn't he" write the material attributed to him. Beautifully filmed and acted, All Is True is certainly not for the masses. I give it 3.5 Gavels and it receives a 72% Rotten Tomatoes rating with a 75% Audience score.
Plot
In 1613, The Globe Theater burns and William Shakespeare returns home to retire. After 20 years, his wife sends him to another bedroom. His older daughter, Susanna, is accused of an adulterous affair. The younger daughter, Judith, is certain that William wishes it was she, and not the twin brother, that passed away at age 11. In an era where women are to produce male heirs, Judith is not married. William mourns that son, Hamnet, such a promising poet, will not carry on his legacy. The "did he/didn't he" mystery comes to the forefront again.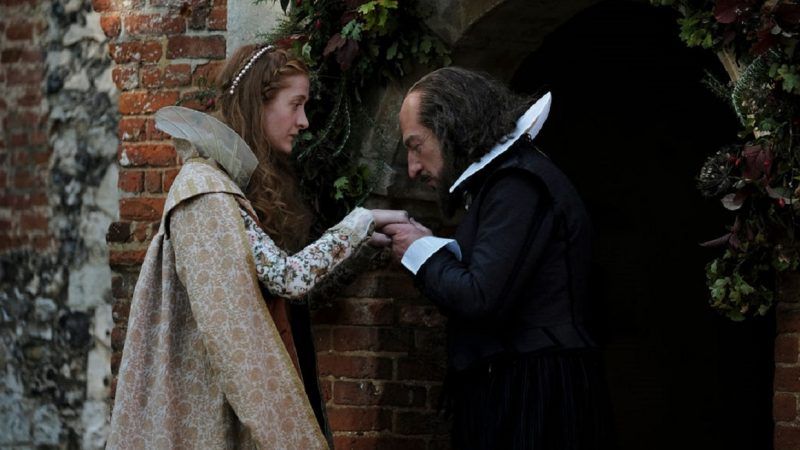 Actors
Kenneth Branagh stars (and directs) as an understated, but brilliant, Shakespeare. No matter the times, families still have their problems. Judi Dench, always terrific, is his wife Anne Hathaway. Susanna Shakespeare, played by Lydia Wilson, chafes at her nearly-chaste marriage. It galls Kathryn Wilder, as Judith Shakespeare, that she was taught in a kitchen, rather than at a school.
Final Thoughts
The critic for The Chicago Reader says "in All Is True Branagh and Elton do what the Bard did himself: take something—be it someone else's idea, an historical fact, or a recent event—and mash it up with original material, to fashion an entertainment that feels real." Did the women in his life really complain about their lot in life? Who knows, but at least in present day mores, they should have. Why did Branagh make this movie? Clearly, he has a fascination with Shakespeare, filming some six adaptations of his work. Maybe, this is Branagh putting his Shakespearean obsession into retirement. Whatever the case, this should be a must-see for English teachers. For the rest of you, you could do worse on some hot, lazy summer evening.