The White Crow tells us that it means something unusual or outstanding. While Rudolph Nureyev is clearly both, this movie is neither. For a man in a hurry to change the ballet world, to let the world know him, The White Crow can only be described as plodding. Director Ralph Fiennes (Schindler's List) should edit 30 minutes out of the movie, maybe more. The athletes (ballet dancers) soar when they get the chance, but to my dismay, too much minutiae, too little dance. I give this movie 2.5 Gavels and it receives a 67% Rotten Tomatoes rating with a 79% Audience score.
Plot
Nureyev, born on a train in rural USSR, demands that he catch up to his counterparts. Some describe his dance as "clumsy and lacking technique." Still, he jumps higher and farther than anyone and "commands the stage." Finally, in 1961, his dance company gets an opportunity in Paris. Rudolph steals the hearts of the Parisians. And, how you gonna' keep 'em down on the farm once they've seen Paree? The KGB will try!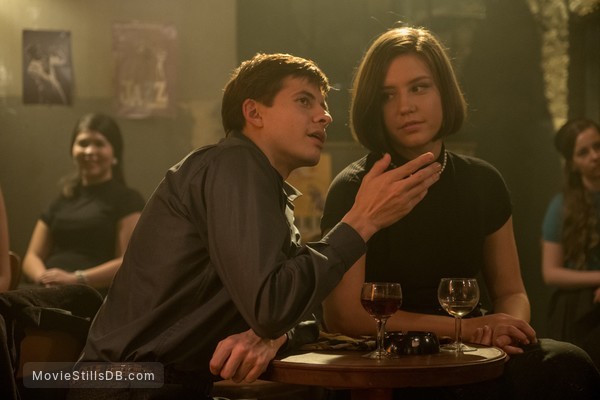 Actors
Oleg Ivenko, an Ukranian dancer who never acted, knew no English and needed to improve his Russian, is very good as the mercurial Nureyev. Ralph Fiennes casts himself as Nureyev's instructor, Alexander Pushkin. Adele Exarchopoulos is his friend, Clara Saint, a wealthy Chilean, who keeps him out "after hours."
Final Thoughts
This Time magazine article indicates that The White Crow is mostly true. Nureyev was a rule-breaker and a problem child for the Soviets. To this day, they must regret the decision to allow him to leave. Even set against the backdrop of the Cold War, there is surprisingly little tension. A defector at age 23, the movie ends. Surely, the man who transformed ballet presents even more stories of interest. Another of the annoyances of the movie is the constant flashbacks. There are so many that it disrupts its flow. That is its biggest sin. Nureyev flew onstage. He was a perfectionist. The White Crow just doesn't capture him.