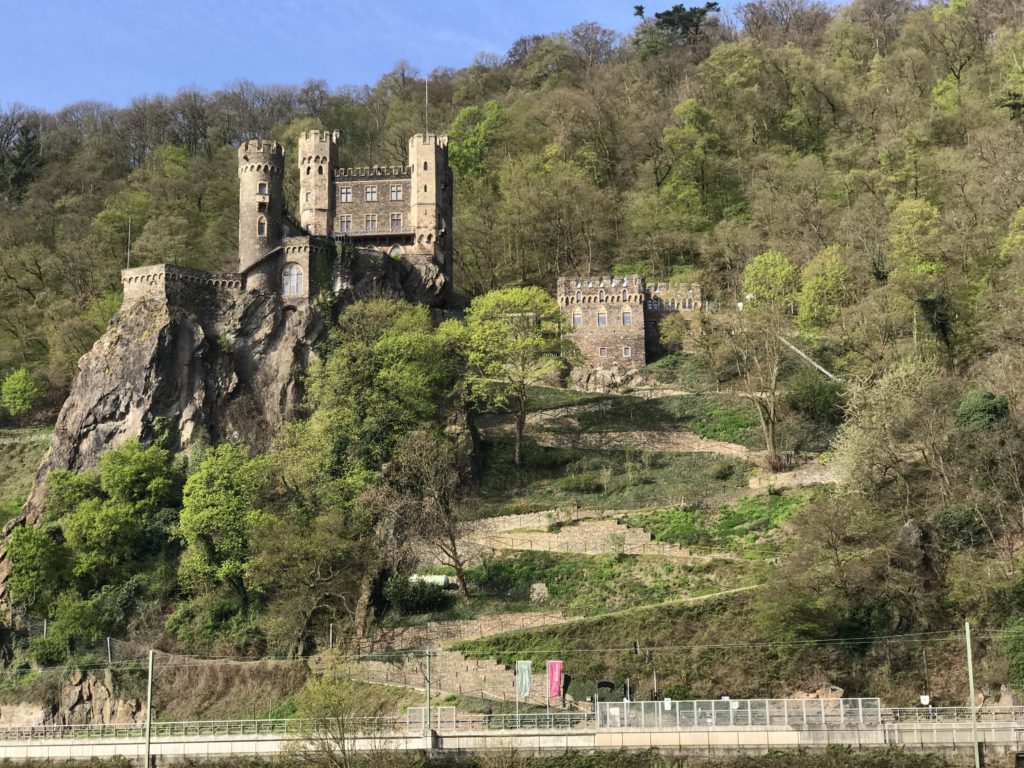 Rheinstein Castle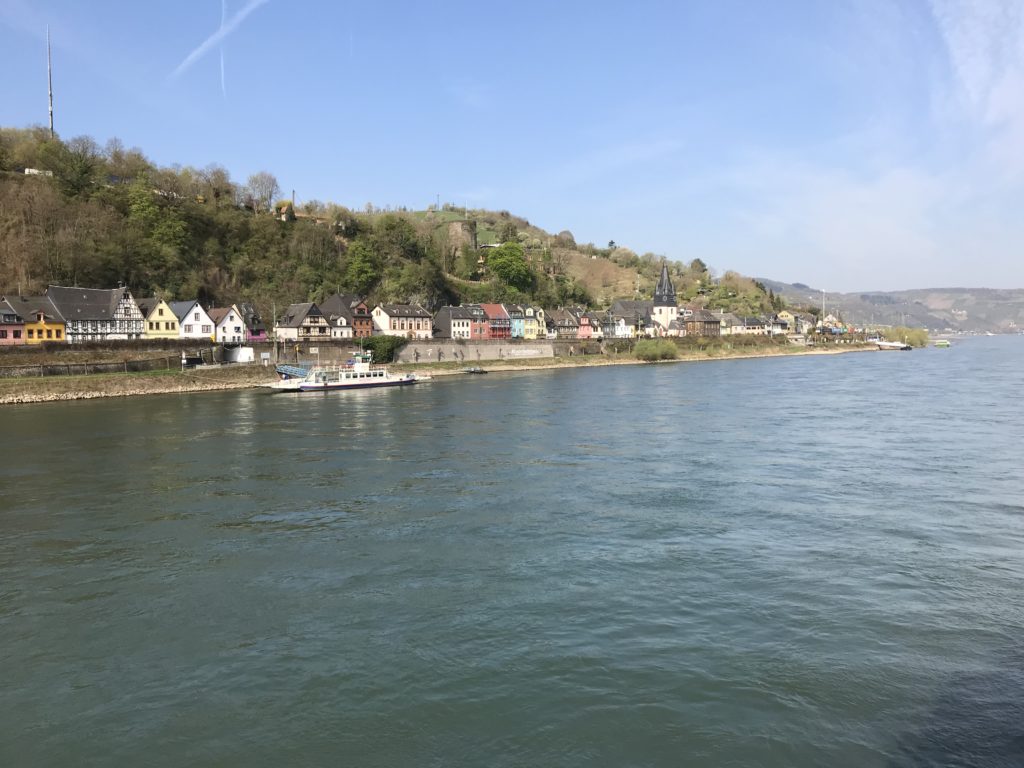 The town of Bacharach—no Burt to be seen, nor any Raindrops Fallin' on My Head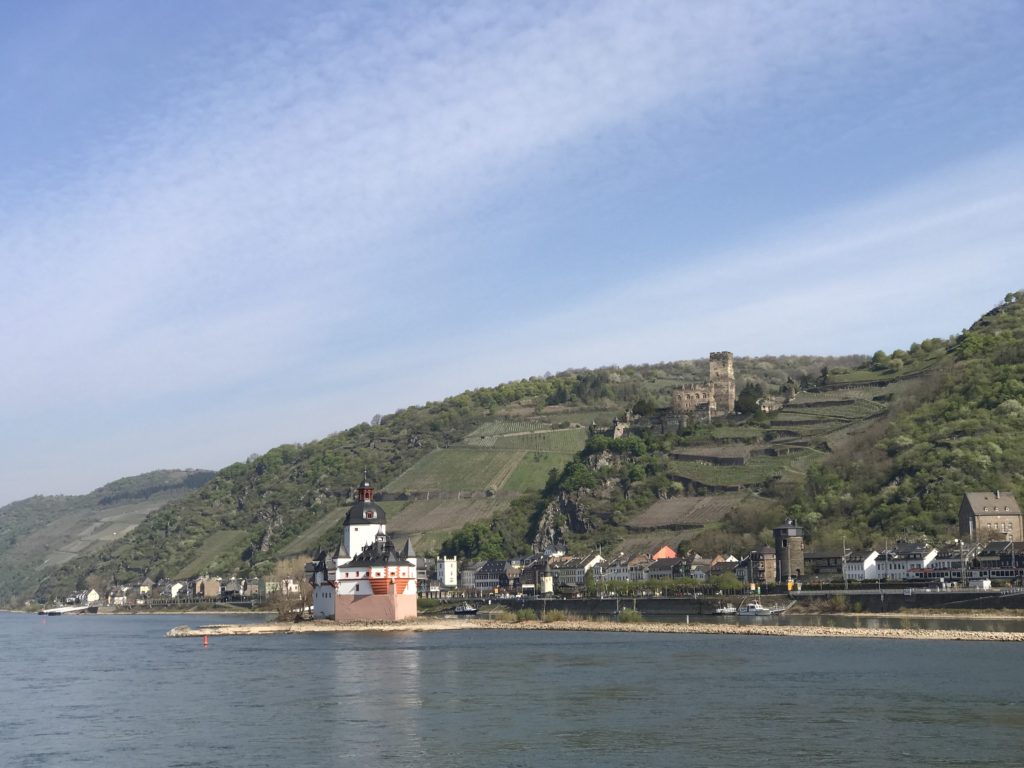 Pfalz Castle (the small one on the river) and Gutenfels Castle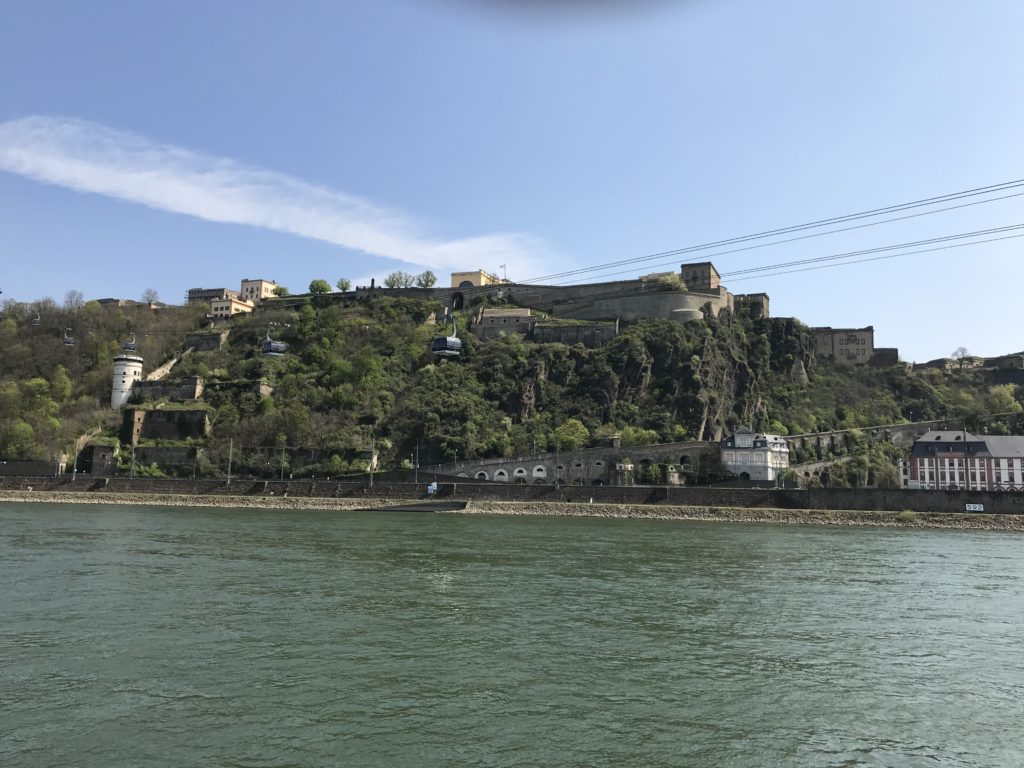 Fortress overlooking Koblenz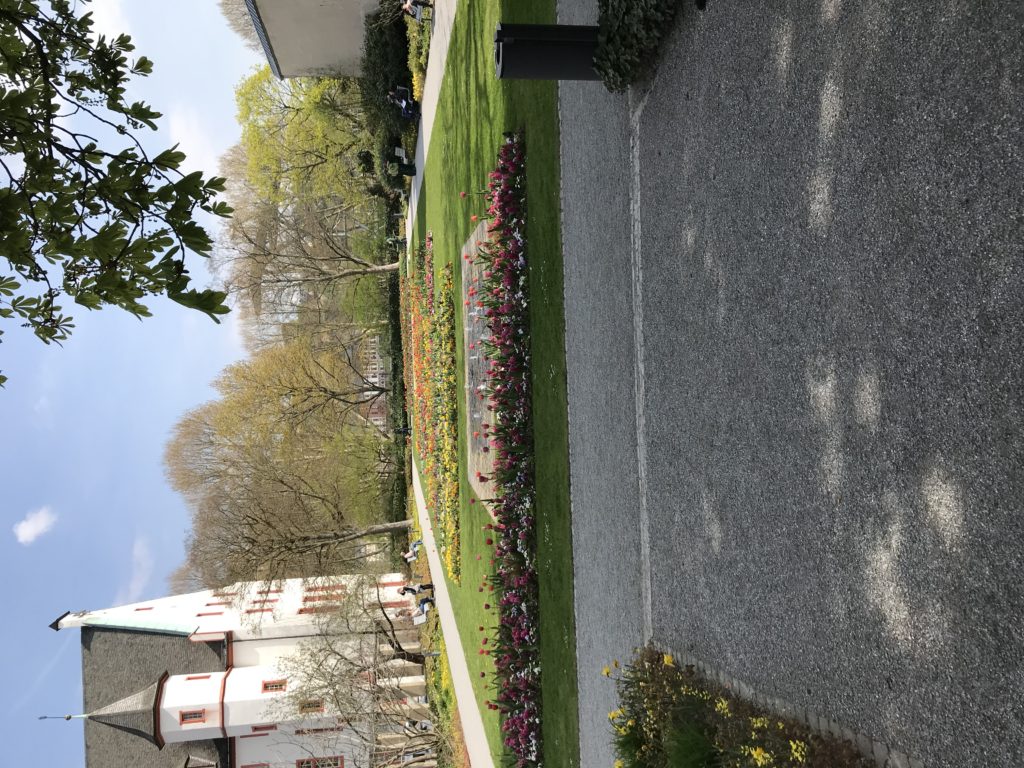 Federal flower show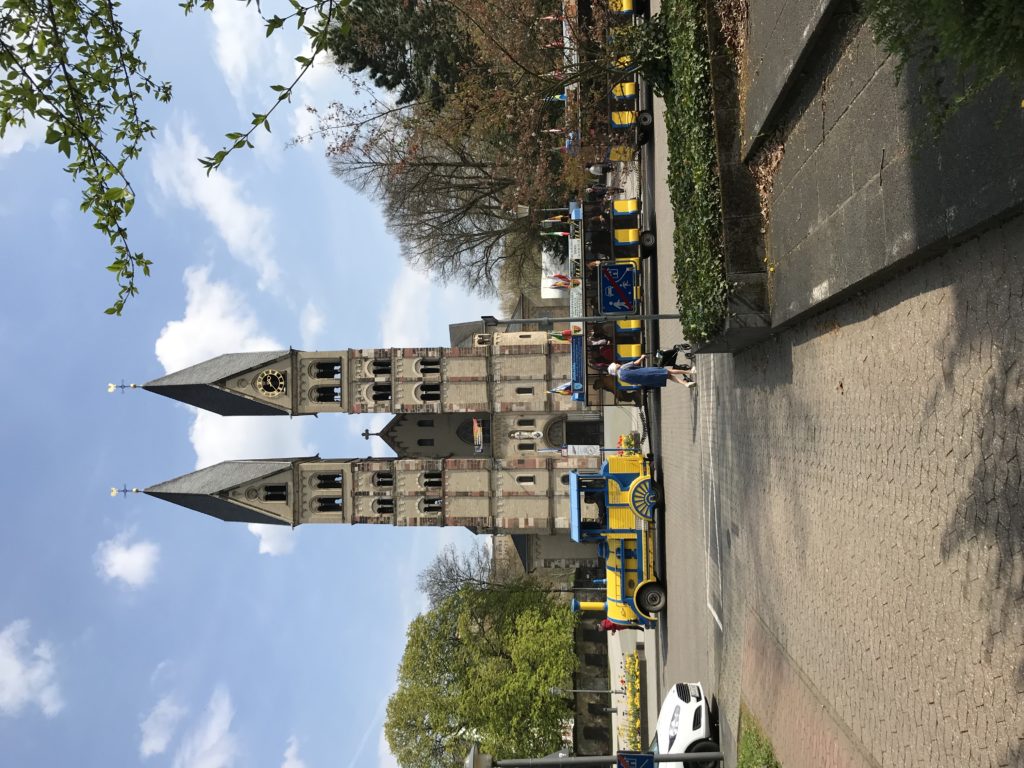 The old and the new. Church dates from 800AD. Tram is slightly newer.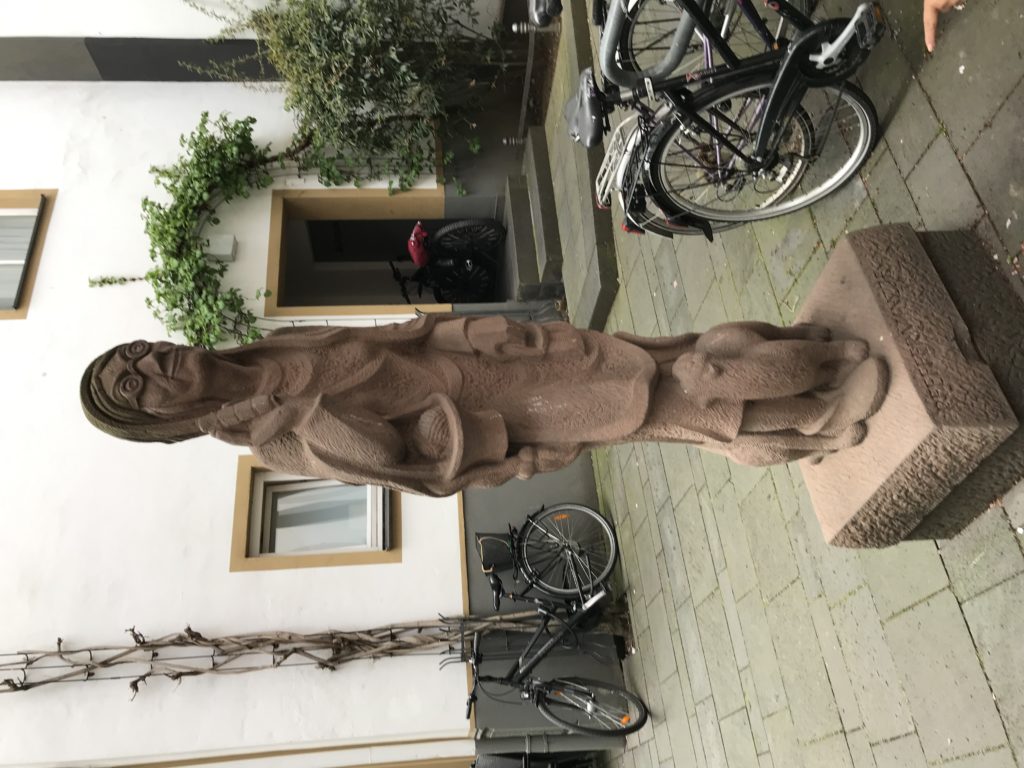 The Peppermint Lady is one of the early marketers. She sold peppermint to men coming out of bars late at night!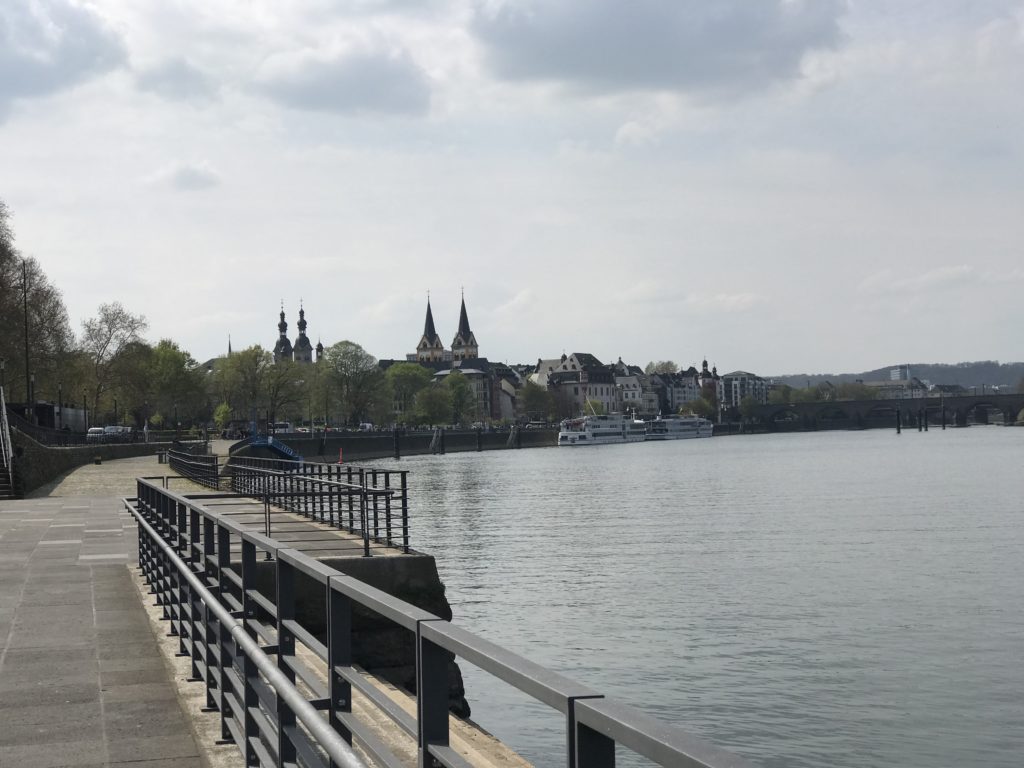 Old town Koblenz facing the Moselle River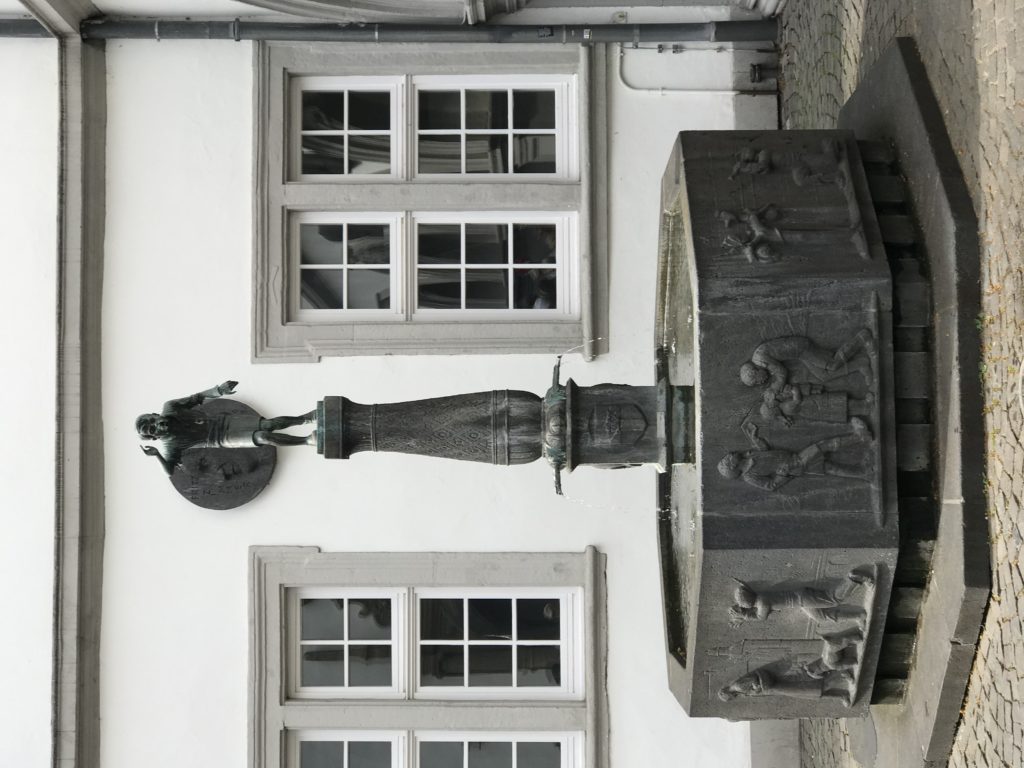 The spitting boy is the proud emblem of Koblenz, seen on this fountain and all manhole covers.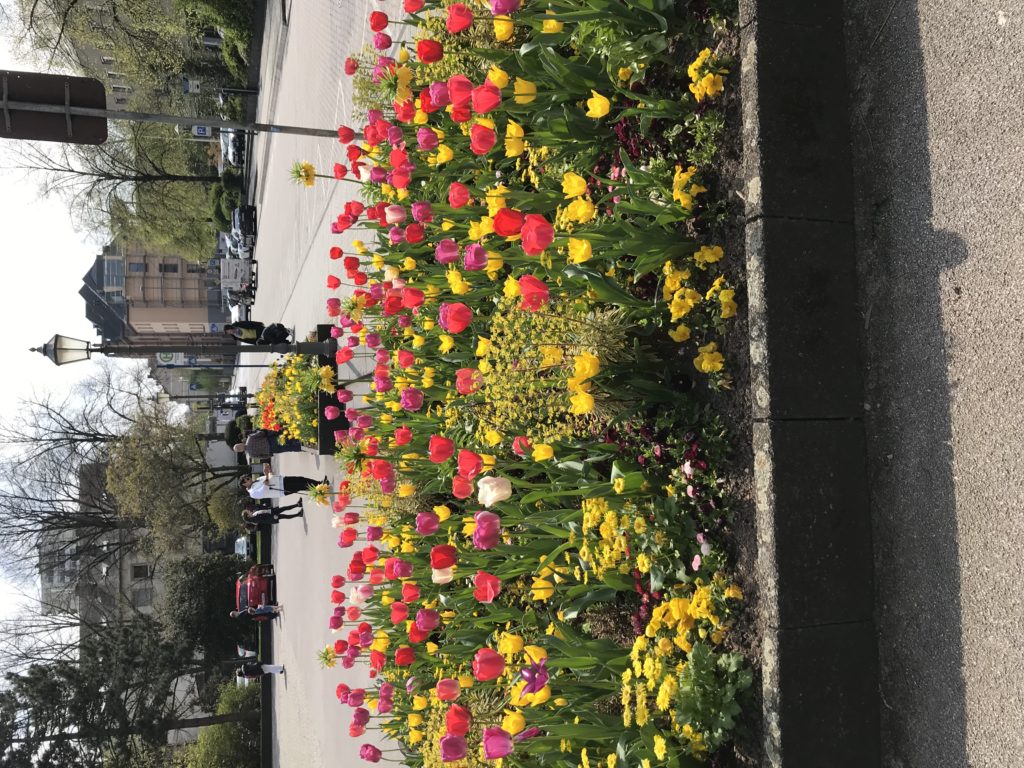 More flowers because . . . why not?