Chess, anyone?
Born in Miami, then moved to Argentina as an infant, and raised in London from age six, Anya Taylor-Joy, is a rising star. Seen in Glass and Split, she is currently filming in the starring role of Emma. For chess fans, she is cast in the lead role in The Queen's Gambit. Set during the Cold War, Beth Harmon is a child chess prodigy. Following her career from age two to eighty-two, Beth struggles with addiction as she tries to become the world's best. For those of you who think this may be a bit stodgy, Heath Ledger was to make his debut as a director on this film before his untimely death.
Usually, this would be a picture of Emily Blunt!
The headline is that Emily Blunt will likely star as Rebecca Alexander based on the book Not Fade Away: A Memoir of Senses Lost and Found. Born with a genetic disorder, simultaneously losing sight and hearing as a teenager, told that she would be deaf after a fall at age 19, and blind by age 30, she becomes a psychotherapist and extreme athlete. Rebecca climbs Mt. Kilimanjaro, rides a bicycle from San Francisco to LA, swims from Alcatraz to the SF shore, and competes in Civilian Military Combine races for extreme athletes. All the while, she maintains her psychotherapy practice. And that, ladies and gentlemen, is why she gets her picture in this column rather than dear Emily.
I don't care if it is set in a quiet Ohio town . . .
You know how I feel about horror movies. Ma stars Octavia Spencer as a loner who is asked by teenagers to buy them booze. She offers to let them party in her basement. "But as Ma's hospitality starts to curdle into obsession, what began as a teenage dream turns into a terrorizing nightmare, and Ma's place goes from the best place in town to the worst place on earth," says Universal Pictures. Opening May 31, the kids violate the rules.
Loosely based on fact . . .
That is the phrase that many a Hollywood movie uses. In this case Lucy In the Sky is loosely based on astronaut Lisa Nowak's attempt to kidnap Captain Coleen Shipman who was romantically involved with astronaut William Oefelein. Lucy Cola returns to Earth and starts to lose touch with reality. Jon Hamm co-stars as her love interest. Certain real astronauts are not happy about the stereotype portraying a loss of reality after an extended time in space. As for me, cool song, cool name (will their love child be Cherry Cola?), cool space film, but it doesn't seem to be a blockbuster.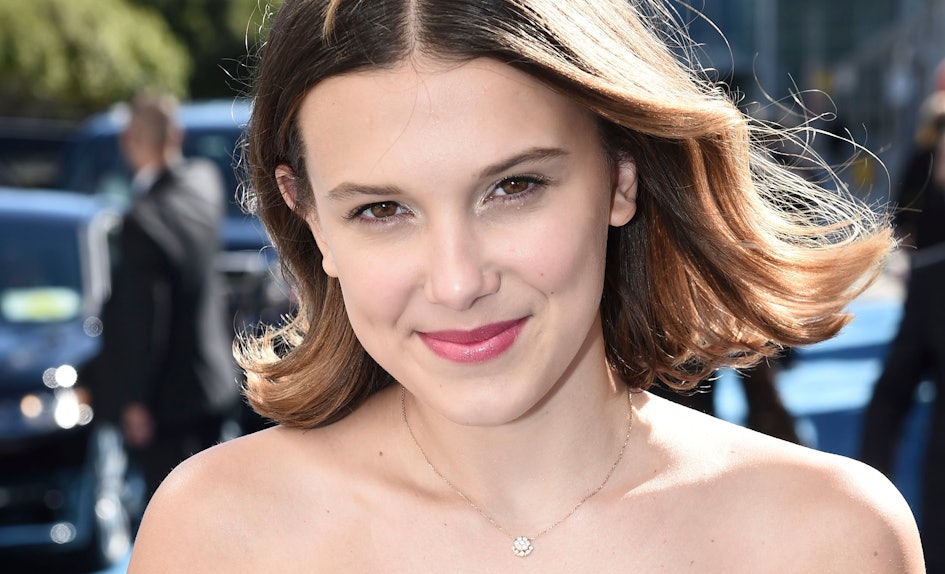 If Reese Witherspoon is involved, it will be good!
Millie Bobby Brown will star in The Thing About Jellyfish. Nominated for the 2015 National Book Award, Suzy Swanson's best friend drowned while swimming in a calm sea. Not accepting that "these things happens," Suzy seeks to prove that a venomous jellyfish caused the death. She must seek out a jellyfish expert in Australia, learning lots about science, and the world, on her journey. This is the kind of movies Hollywood should be making. Go Reese!
But Noah Webster did this in 1806!
In 1857, a professor (Mel Gibson) begins work on the Oxford English Dictionary. A doctor (Sean Penn), referred to as a "madman" after killing another and being treated in an asylum for the criminally insane, submits 10,000 entries. Apparently, the real insanity is over the release of the film. Gibson's company is fighting with another production company over the final cut. They are in the courts. Didn't they know that the dictionary contains the word "mediation?"
If Samuel L. Jackson is selling it, would you buy it?
Set to be released today on Netflix, Unicorn Store stars Brie Larson in her directorial debut. One might think that her recent Captain Marvel success gave her the opportunity to make this movie. Actually, this premiered In Toronto in September 2017. Perhaps it was the anticipated Captain Marvel success that caused Netflix to buy the distribution rights in January of this year. What's it about? A failed artist gets an invitation to The Store that "sells what you need." The Salesman offers that the store will sell her childhood fantasy–a unicorn. But, will she have to grow up?