Isn't it romantic? No, more like somnambulistic. Call me unimpressed. In a spoof of rom-coms, Rebel Wilson decries all the cliches of the genre. Then, she spends the entire movie being the cliche. It's never a good idea to tell us how bad rom-coms are while trying to get us to like a rom-com. Being a contrarian, I give this movie 2 Gavels. It does receive a 68% Rotten Tomatoes rating with a similar 67% Audience score.
Plot
From childhood, Natalie is told that girls like her never have a happy rom-com ending. As an architect, she is ignored by all except best friend, Josh. When she tries to open up to a man, he mugs her. The resulting concussion puts her in the middle of her own rom-com where the handsome, rich guy finds her beguiling. When a model becomes infatuated with Josh, jealousy ensues. Will she be able to win back his heart?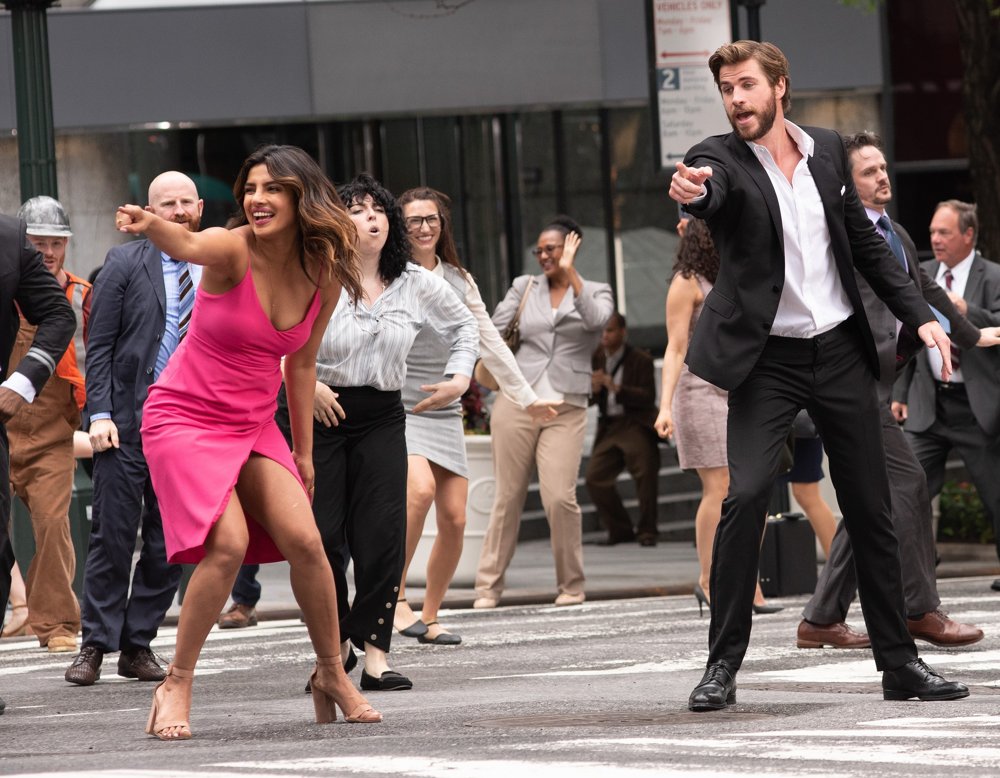 Actors
As Natalie, Rebel Wilson gets the lead, but her character is much the same as in her other movies. Liam Hemsworth is the rich boyfriend in a role that will be remembered, well, never. Adam DeVine is Josh, going against typecast and being somewhat normal in this flick. Priyanka Chopra shows some comedic ability as the lovestruck model.
Final Thoughts
These pictures and the preview give the impression that Isn't It Romantic is a musical rom-com. That is false. It needs more than two song and dance numbers. The movie's message, you have to like yourself before you like someone else, is a good one. Usually a sucker for a good rom-com, this one fell flat. At the end, I wasn't rooting for the girl to get her man. I was rooting for it to be over.