If Vox Lux roughly translates to the "voice of light," why is this movie so dark?  At the risk of being sacreligious, I paraphrase "this is the season, there must be a reason."  This is the Oscar season.  There must be a reason that certain movies only appear at the art theaters.  Only four of us viewed this muddled mess.  And that is why no major theater will take a chance on it.  Despite some nice music by Sia, I have no idea why this movie was made.  Even if it does get some Oscar attention, it is difficult to see it making any money.  I give it 2.5 Gavels and it receives a 61% Rotten Tomatoes rating with a similar 63% Audience score.
Plot
Fourteen year old Celeste suffers a gunshot wound during a school shooting in January 1999.  As part of the healing process, Celeste and her older sister, Ellie, write a song.  The song catapults the sisters to fame.  Both make some bad choices which causes a major rift in their previously close relationship.  Eighteen years later, both are still dealing with the consequences as Celeste tries to maintain relevance.  Thousands of miles away, terrorists remind Celeste that violence will always be a part of her life.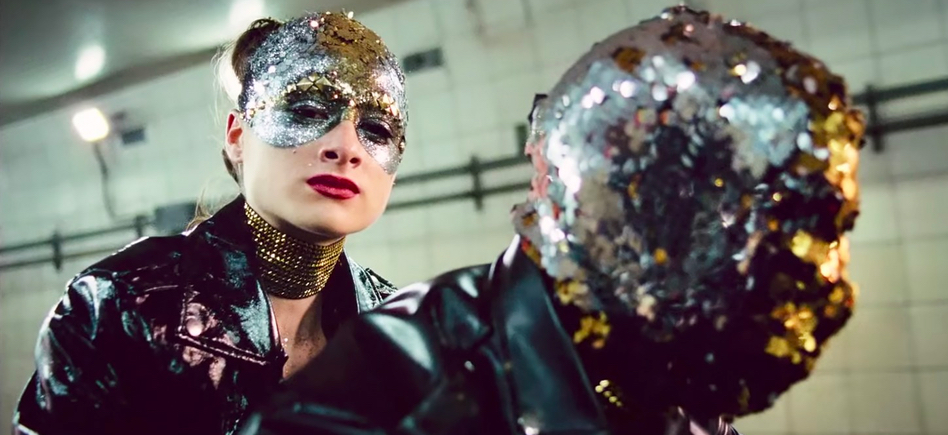 Actors
Raffey Cassidy is young Celeste and later, Celeste's daughter.  As the young, naive singer, she outshines Natalie Portman.  Portman appears in the second half of the movie as the jaded, boozy, self-centered Celeste.  Her persona is shocking, her performance uneven.  Jude Law is the manager, a mixture of sleazy, yet protective.   Willem Dafoe is a narrator.  Typically, the narrator will advance the plot.  Mostly, you will find this one to be of little help.
Final Thoughts
Some of the film looks like it was shot by a Freshman in high-school.  It is unclear why.  Apparently, Vox Lux is to mirror the difficult times of Celeste as they parallel those of the country.   Thus, it makes references to Columbine, 911, and terrorists.  If Celeste's music is to bring joy to the world, why is she so miserable?  The movie offers no answers other than to suggest she made a deal with the Devil.  The movie ends with a concert, a nice touch with no meaning.  Unless you have the ability to unlock the mysteries of the Universe, avoid this picture.  This is a pretender, not a contender.