For those of us who love Disney's The Jungle Book (1967), the darker version directed by Andy Serkis is something of a shock.  Since Andy Serkis is better known as Gollum, Caesar, and Supreme Leader Snoke, it is understandable he would make extensive use of special effects.  Except, the special effects just don't compare to those of The Lord of the Rings, Planet of the Apes, or Star Wars.  After Disney completed its live action version in 2016, and made $966 million on a $177 million budget, how could Warner Bros. and Serkis hope to compete?  This type decision is why studio executives associated with this movie are no longer at Warner Bros.  Thus, the last minute sale to Netflix. I give this movie 3 Gavels and it receives a 54% Rotten Tomatoes rating and a slightly better 69% Audience score.
Plot
Shere Khan kills Mowgli's parents and is looking for more blood.  Bagheera rescues the man-cub and delivers him to Nisha and Vihaan, wolves who raise and protect Mowgli.  Akela, the leader of the wolf pack, is skeptical but allows Mowgli to remain under the tutelage of Baloo.  As he grows, Mowgli is quite aware of his differences from the other wolves but only wants to fit in.  Shere Khan does not forget about the man-cub and devises a plan to force the pack to give him up.  Bagheera decides that the only way to save Mowgli is to return him to the village.  Not everyone agrees.  If Mowgli doesn't pass The Running, he may have no choice.
Actors
Rohan Chand is Mowgli, acting since he was six.  Now 14, he is quite good in a mentally and physically demanding role.  Andy Serkis, who else(?), voices Baloo.  But this is no Bare Necessities Baloo, a protector, but not exactly cute and cuddly.  Christian Bale is the voice of Bagheera, Benedict Cumberbatch voices Shere Khan, and Cate Blanchett is Kaa, an impressive array for any film.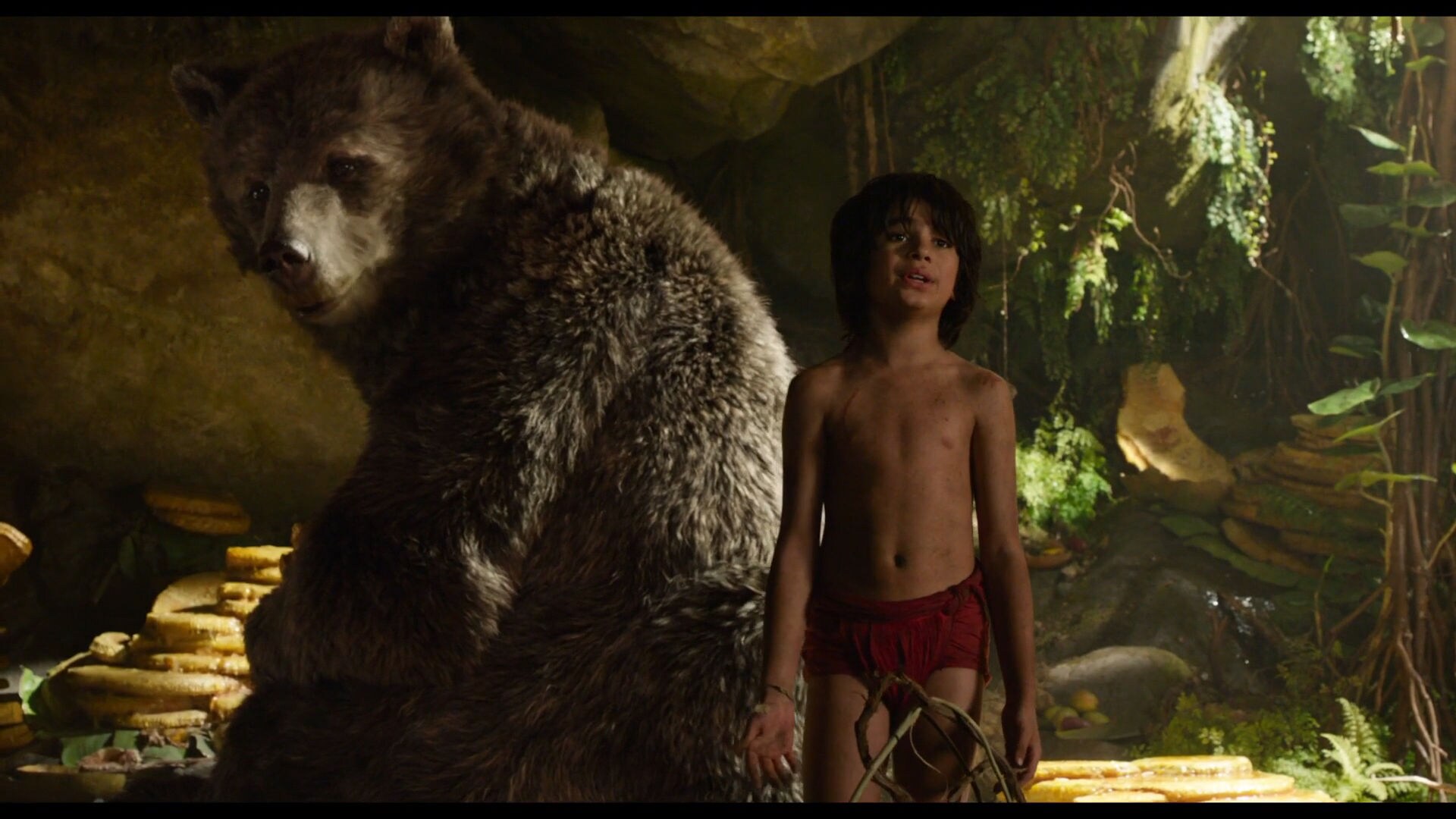 Final Thoughts
Rated PG-13, this movie is too intense for the very young.  Like real-life, the pack must work together, or they will die, one-by-one.  In an interesting twist, Serkis directs Kaa as a python who can see the past and future.  Kaa says that Mowgli has an "uncertain destiny," but later predicts he will "lead the pack to a lasting peace."  Even in this darker version, you must have the cute character.  Introduced here is Bhoot, an albino wolf cub.  He wants to be Mowgli's friend, but Mowgli rebuffs him saying, "We're not special, we're freaks!"  To defeat Khan, Mowgli will need all his friends, and learn that he just might be "special, " after all.