Toff Guys
What happens when an English drug lord wants to sell his enterprise to Oklahoma billionaires?  In typical Guy Ritchie fashion, expect hijinks with Matthew McConaughey, Kate Beckensale and Henry Golding.  This sounds like an update on the Beverly Hillbillies.
Honest Thief
For those who miss her in Grey's Anatomy and Private Practice, Kate Walsh will soon join Liam Neeson in an Old Man and the Gun type movie.  Neesom's character puts stolen $7 million in a storage facility.  He falls in love with the clerk (Walsh), then decides to turn himself in.  A crooked FBI agent complicates matters.
The Aftermath
Continuing the theme of brunettes in movies, how about Keira Knightley is married to an English colonel (Jason Clarke) ordered to rebuild 1946 Hamburg.  Rather than kick out the owner of "their" residence, Clarke decides to allow the widower and his daughter to remain.  Despite all the hostilities and retributions, Keira falls in love with Alexander Skarsgard.  The husband is always the last to know, and he is not likely to be happy.
Veronica Mars
If you like Kristin Bell in Veronica Mars, Season 4 is coming back in 2019.  The bad news is that you must have Hulu.  Reports are that folks cut the cord to cable TV and now average three streaming services.  How much longer can this go on?  Every media company wants their own money-makers but the consumer can only afford so much.  Sometime this will have to crash.  Maybe Veronica Mars should investigate!
Mary Queen of Scots
Who is the rightful heir to the throne of England, Queen Elizabeth I (Margot Robbie) or Mary Queen of Scots (Saoirse Ronan)?  If you come after the King, you better not miss.  That goes double for the Queen.  The script was written by the House of Cards Beau Willimon so expect lots of backstabbing, literally.  This one opens next January.
The Kid Who Would Be King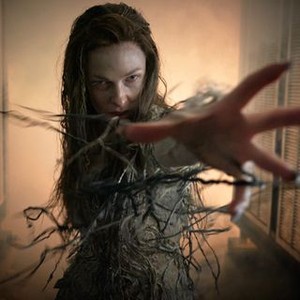 Speaking of going after the King, how about Morgana played by Rebecca Ferguson aka Ilsa Faust in the Mission Impossible movies.  Apparently, the sorceress thinks she should rule England rather than young Arthur.  Merlin is played by Patrick Stewart.  Let the wizardry begin!
Vice
Set to open Christmas day, directed by Adam McKay of The Big Short, and starring Christian Bale as Dick Cheney, this is already getting Oscar buzz.  Dick and W will likely not be pleased with this Hollywood revisionist piece of film as Cheney is depicted as Darth Vader and Bush is depicted as Barney Fife.  Still, the the transformation of Bale is as amazing as the transformation of Claire Foy into Lisbeth Salander.