As the sun sets on our Greek adventures, here is one last sunset on Santorini.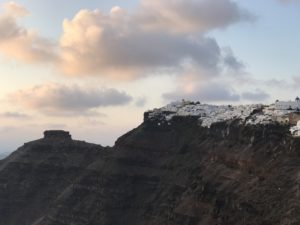 For those more into history, today included a visit to Akrotiri, a Bronze Age Minoan settlement destroyed by the volcanic eruptions.  Covered in mounds of ash, the ruins give a glimpse of life 3500 years ago complete with tile drainage.  To preserve what remains, note the elaborate roof.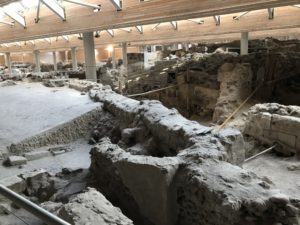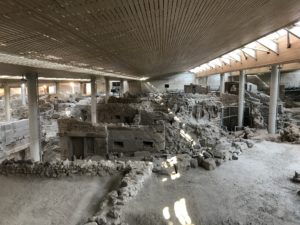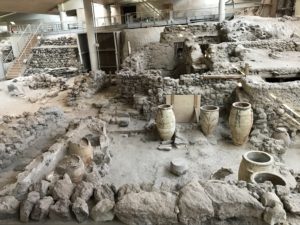 See you next trip, or maybe at the movies!