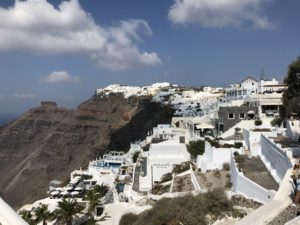 I have seen the white cliffs of Dover and the cliffs at Moher.  These cliffs at Santorini are just as spectacular.  The caldera was created by volcanic eruption in the 17th century B.C. four times larger than Krakatoa.
On this semi-arid island, the flowers are gorgeous, even though you are more apt to see cactus.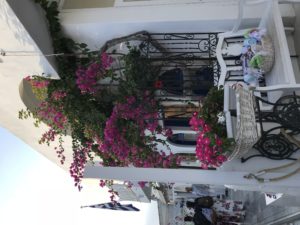 At Oia, everyone takes the picture of the iconic dome and its environs.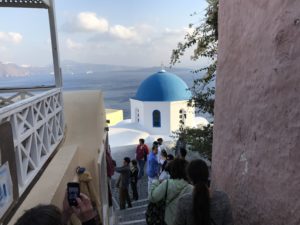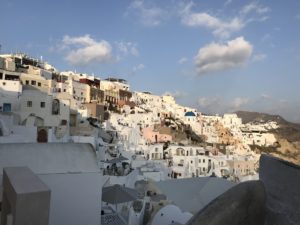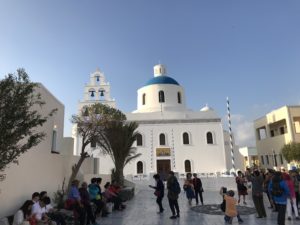 One comes to Santorini for the sun . . .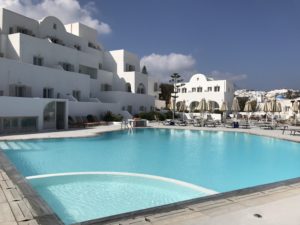 . . . and the sunsets.