One of the great civilizations, the Minoan civilization, was located on Crete. The above art from 1500 B.C. appears to be a gymnast.  It actually is a bull-leaper.
At the legendary home of King Minos and the Minotaur, you will find the throne room at Knossos Palace.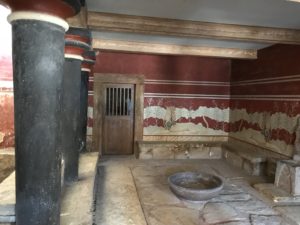 Back at Heraklion, the 16th Century fortress protects the harbor.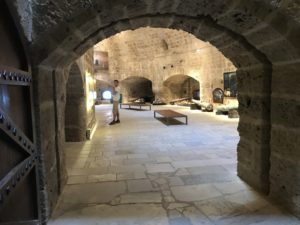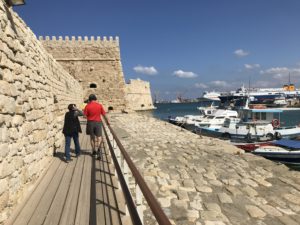 Narrow streets define the center of old Heraklion.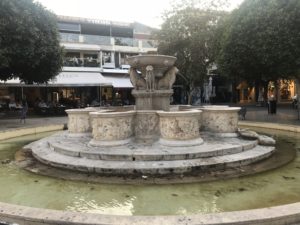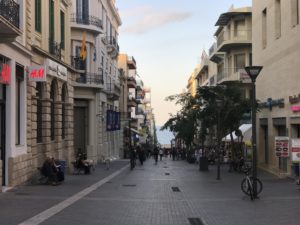 Finally, if you wanted to live a long and happy life in ancient Crete, you would never refer to your wife as "the old battle axe."  Instead, I present to you Grandma-Goddess of the Double Axe!