I am not a fan of the USA Today synopsis of movies, but their Downside was spot on: The story lacks sympathetic characters, focus and connection with the audience.  Despite those problems, it is quite something to see a kid who has never acted before starring opposite Matthew McConaughey.   Richie Merritt was hired because he grew up in inner city Baltimore.  That allegedly brings authenticity to a movie, but also was a huge risk.  By and large, he pulled it off.  I give the movie 3 Gavels and it receives a 63% Rotten Tomatoes rating.
Plot
The movie opens in 1984 as Rick and his father are buying guns at an Ohio gun show.  Soon thereafter, Rick, Sr. receives a visit from the FBI about gun sale violations.  At age 14, the FBI "encourages" Rick Jr. to be a narc to keep his dad out of jail.  As Sr. warns his son that they will not let him "get out," Jr. responds with "Who Dad?  The FBI or the gang?"  Later, Sr. tells his son that neither he, nor his sister, were planned, but everything turned out OK.  Jr. replies, "Dad, your daughter is a drug addict and I'm sh___ing  into a bag."
Actors
Matthew McConaughey is Richard Wershe Sr.   As easily as he transformed into a hustler in Dallas Buyers Club, he easily transforms into a ne'er-do-well dad here.  He is certain that better times are coming although the rest of us know better.  Richie Merritt is Richard Wershe, Jr., naive, but not so naive.  Bel Powley plays the drug addicted daughter so well that you want to rush her into treatment.  Rory Cochrane and Jennifer Jason Leigh do nicely in understated roles as the FBI agents who drag a teen into the drug world.  Surely, the FBI had policies against this by 1984.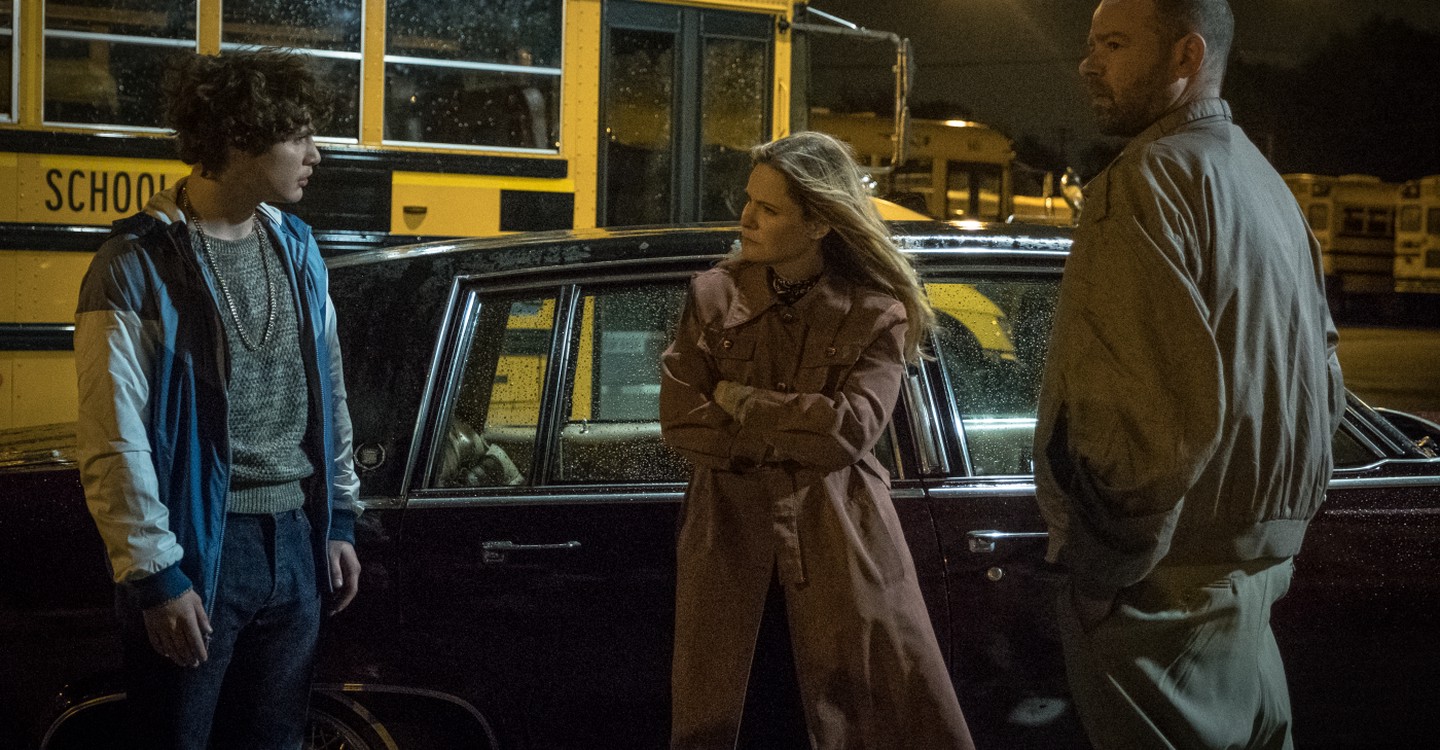 Final Thoughts
The film touches on many issues.  What would you do if drug trafficking was the only way out of the poverty?  Should there be mandatory sentences for bulk amounts?   What responsibility does the FBI have to a juvenile, even if he voluntarily went beyond their authorization?  Usually, I am a sucker for a true story and this is a wild one.  Nevertheless, neither White Boy Rick, nor any of his family, make any inroads into being sympathetic figures.  Maybe he got a raw deal, but likely his drug dealing caused lots of pain, too.   It cuts both ways.  As the above dialogue indicates, this is a gritty movie.  While I agree this is better than what you will see on mainstream TV, I can't recommend that you lay down cash for this one.  As Sr. might say, "Better days (movies) are coming."