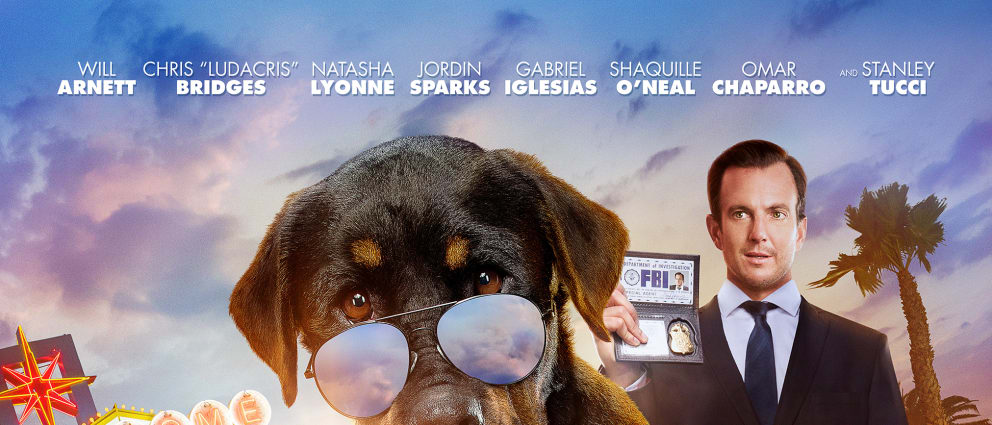 Once in a while, there is a PG movie that is so witty, so colorful, so imaginative that parents and children alike can talk about the experience for years. This is the exact opposite. I am not sure how you make cute dogs so unappealing but this director managed to do it. In kids' movies, flatulence is now the norm, but do we have to watch it by dogs? And how is hair removal on a dog's private area appropriate for children? Is there such a thing as the judges in a show dog competition inspecting and fondling dogs' genitals? Mommy better be ready to explain that one.
In a "classic" cop-buddy plot, Frank is teamed with Max to attempt to recover a stolen panda. The panda slipped through their hands/paws in New York as they got in each other's way. Now, they are sent to Las Vegas to work undercover at the prestigious Canini Invitational dog show. Max, as a street dog/police dog, has no idea how to be a show dog, nor has he any respect for the whole process. But there, they will meet Mattie whose dog was stolen years earlier. Might there be a connection?
Will Arnett is Frank, and I may have to add him to my list of five worst actors in the universe. Granted, the script didn't help. Ludacris is the voice for Max and the only thing saving him from the aforesaid list is that we only hear his voice. Natasha Lyonne is Mattie and not much better than the two guys. Jordin Sparks, RuPaul, Shaq, Alan Cummings, and Stanley Tucci added their voices, to no great end.
As if this movie is not bad enough, it sets up a sequel. Ugh! You should also be aware that some are criticizing the "fondling/go to your zen place" as setting up children for grooming. Whether or not you go that far, it was still bizarre and inappropriate. Bottom line: too many issues and just not funny. Save your dollars and don't watch on Netflix unless you want to torture yourself I watched it and it will take me some time to forget this one–for all the wrong reasons.