Might I suggest that the fact that The Shape of Water took home The Best Picture Oscar is due to the overall lack of quality in this year's efforts. My vote was for Three Billboards in Ebbing, Missouri but all had their flaws. Numerous good movies but no great ones, like a lot of other years. In case you missed it, only two of the nominated films made over $100 million. Clearly the voters do not care what the audience likes and therein lies a big problem. Interestingly, Jimmy Kimmel made an effort to thank moviegoers although the show was dragging on so long, by that time, I was hoping the segment would be shortened. Also noteworthy was the segment thanking our servicemen and women which is rarely seen in this type of venue. I appreciated the effort.

Was there ever a more pompous character than Major Charles Emerson Winchester III? David Ogden Stiers was absolutely wonderful in MASH as the object of ridicule from Pierce and Honicutt. To show his range, Stiers was also the voice of Cogsworth in Beauty and the Beast. A fine career; a fine actor. Stiers passed away at age 75.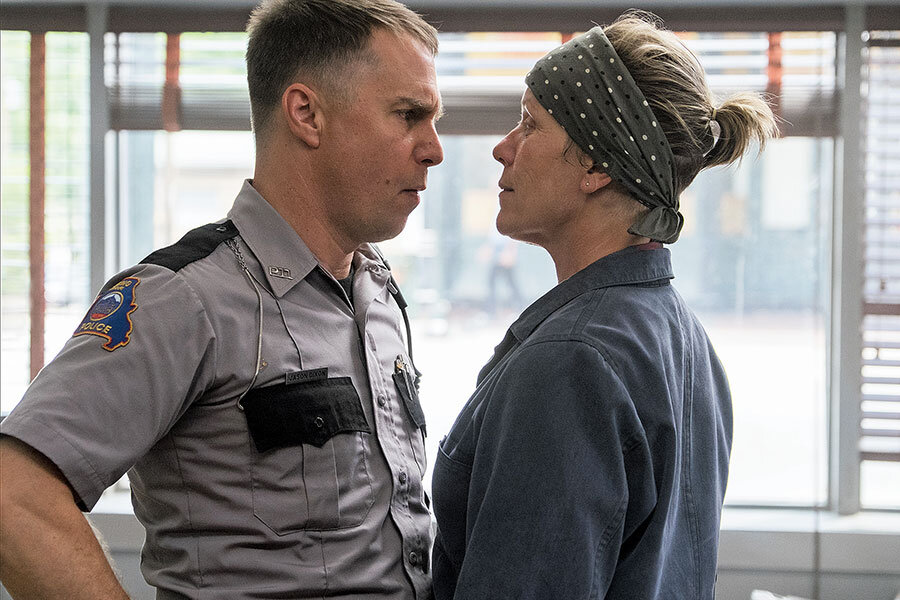 Did you hear Frances McDormand mention "inclusion riders" in her Best Actress speech? Like me, did you wonder exactly what she meant? It is a clause that A-list actors would demand that certain levels of diversity would happen on a film, both for those in front of the camera and those behind. The producer must make a good faith effort to meet the "goals" or a penalty would attach. Will the $20 million/film actor be able to obtain such a clause without a cut in his/her compensation? Who will decide if a good-faith effort has been made? Who gets the penalty? Will the actor go to court to enforce the clause? Sounds like more money for the lawyers!
More remakes, but can you really have a new Men in Black without Will Smith and Tommy Lee Jones? Sony apparently wants an all new cast, and wants to start with Chris Hemsworth. A script is written, set in London, and to be released June 2019. It most certainly will have a built-in audience.
In case you missed it. Baywatch won the award for "The Razzie Nominee So Rotten You Loved It." And, The Rock happily accepted the award noting that "you win some, you lose some." The other rotten movies he beat out were The Emoji Movie, Fifty Shades Darker, Transformers: The Last Knight, and The Mummy. In my opinion, The Mummy was unfairly lumped in with this group.
If Disney can do it, then why not Fox 2000? Wicked composer Stephen Schwartz and Mary Poppins Returns scriptwriter David Magee are putting together a musical about Hans Christian Anderson trapped in a world of his own imagination. The producers of Chicago are also involved. Sounds serious. So what does Baby Driver have to do with it? Ansel Elgort apparently has a musical background and is up for the lead. I'm in.
The stock value of Netflix has doubled in the last year and the company is now worth $130 billion. For comparison, Disney is $155 billion and Comcast worth $169 billion. Of course, the giant looming over Netflix is Apple. Rumors persist that Apple is trying to buy Netflix. Apple certainly has lots of cash and securities to make any attempted buyout possible. Citi analysts put the chance at 40%. Stay tuned.