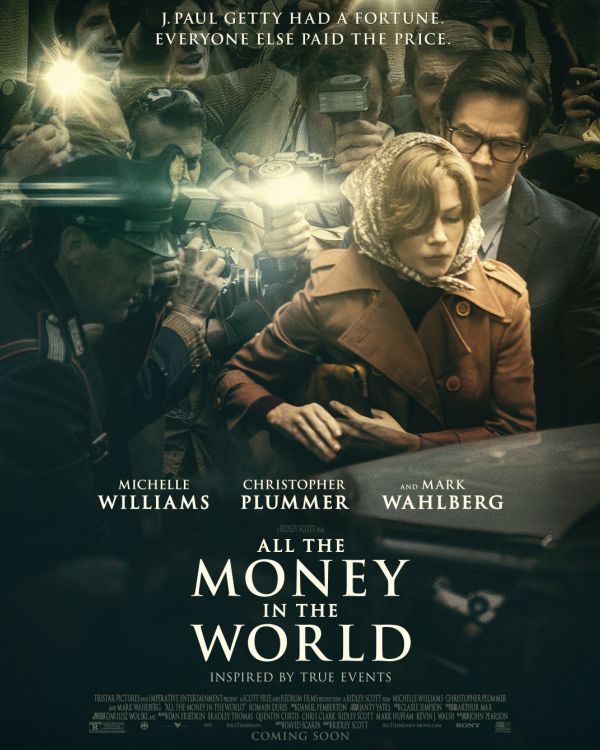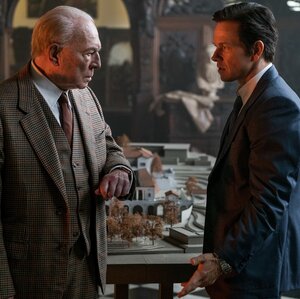 Anyone who has seen the trailer has long since figured out that J. Paul Getty was contemptible. In an interview, Christopher Plummer indicated he tried to give him some humanity. If so, I missed the nuance. Nevertheless, this movie is a treat. To think that you could replace Kevin Spacey after the movie was filmed, re-shoot in 10 days and $10 million, and still maintain the cohesion and interest boggles the mind. For those of you interested in more facts, see the real story at vanityfair.com.
It is 1973 and 16 year old Paul Getty is kidnapped in Rome. His grandfather was not particularly interested in his own children; his passion was making money. The kidnappers expected a quick score and were taken by surprise when J. Paul Getty told the media that he would pay nothing in ransom. He did, however, direct his security adviser, Fletcher Chase, to help bring his grandson home, but offered no monetary assistance. Paul's mother, Gail Harris, had no money to pay the $17 million ransom and the whole matter dragged on month after month. Based on a true story, it will retain your attention for the whole 2 hours and 12 minutes.
Both Christopher Plummer as J. Paul Getty and Michelle Williams as Gail Harris have been nominated for Best Actors by the Golden Globes. While I have the utmost respect for Plummer and think that Williams is one of the best actors of her generation, their performances were good, not great. I thought that Mark Wahlberg, as Fletcher Chase, showed more sympathy for Paul than did either the mother or grandfather. Charlie Plummer, as the grandson, was pretty bland. Perhaps the most interesting character was Romain Duris (Cinquante), one of the kidnappers who "helps" Paul.
By now, most of you know I am a sucker for a true story, especially if they don't take too many liberties. This movie touches on the beginnings of OPEC and the gasoline crisis in the 70's. Most of all, it touches on the life of the super-rich and its complications. J. Paul Getty will try to convince you that it's not easy being rich. Most of us can not relate; it is just so much noise that we only hear whining. Even the kidnappers understand "family above all," so where is the money? Put this on your list; I think you'll like the movie, if not the man.