Only seven more days . . .
Disney doesn't make mistakes, or does it? Starting today, you will no longer see Olaf's Frozen adventure prior to seeing Coco. Twenty minutes of previews plus a 21 minute short film equals lot of complaints. An added benefit for the theater owners is that this will give them an extra showing per day of Coco. Given no new releases nationwide this week, Coco stays on top with another $26.1 million in U.S. Total worldwide earnings of Coco are $280 million on a budget of $175-$200 million.
Continuing with Disney, in business, it is said if you are not growing you are dying. Disney wants to compete in the streaming business with Netflix, so what better way to jump start the process than by becoming the major shareholder in Hulu. Disney is in talks with Fox to purchase its share of Hulu plus additional assets, a decision to be made by the end of this month. Sony was interested in these assets, now Comcast is entering the fray; let the bidding begin.
Turning now to Netflix, have you sampled Godless? The townsmen have died in a mining accident and a vengeful pack of murderers are headed your way. After seeing just two episodes, I had no doubt these women would be ready. This IS godless country, and if you are able to get past the gore, these are some fascinating characters, with each episode giving you a better insight as to how these folks came to be the flawed people they are. Definitely not a show for children, but adults will find this well written. Jeff Daniels makes a great bad guy; it's best not to cross him as you will discover.
Did you like The Night Manager? You loved The Night Manager, didn't you? Good news! Work is beginning on a new series and Tom Hiddleston would continue as agent-for-hire Jonathon Pine. It's always difficult to take a character beyond its original book(s), e.g., The Girl with a Dragon Tattoo, but stay tuned. That series was so good it will be worth giving it a second life.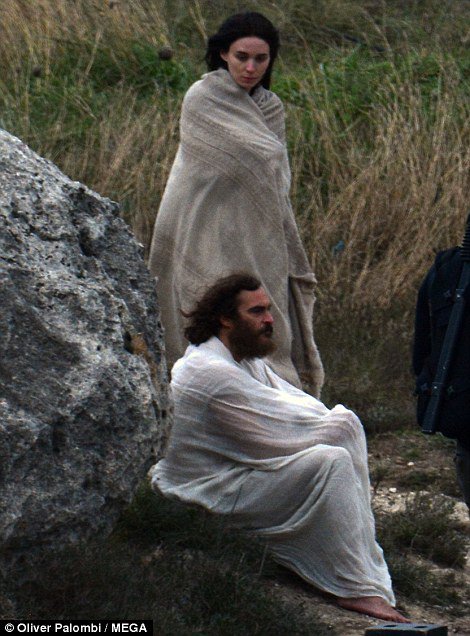 If we are talking about Mary Magdalene, it must mean Easter is just around the corner. Set to release March 16, Rooney Mara is Mary and Joaquin Phoenix is Jesus. As the title indicates, this movie is focused on Mary and her relationship with Jesus. Some of the disciples are not happy . . .
Who hasn't ridden on the Jungle Cruise at Walt Disney World? If you can make $4.5 billion on a franchise based on the ride Pirates of the Caribbean, then surely you can make billions more on movies based on The Jungle Cruise, especially if Dwayne "The Rock" Johnson is the star. Set to start filming in Atlanta and South America this Spring, the Rock says we should "Think Indiana Jones–those kinds of adventures." Pretty big shoes to fill, but the Rock has size 14 feet.
Ohioans are aware that the State is in the process of licensing medical marijuana growers. As a part of the approval process, three different entities were hired at $150,000 each to "grade" the applications. Failing to do a background check, it was discovered that one of the graders has a felony conviction for intent to distribute drugs. While it could be argued that who else would be better educated on marijuana distribution than a person well acquainted with the business, I am hereby ready to offer the services of TMJ to the State of Ohio. After all, TMJ could easily be adapted to The Marijuana Judge, especially for $150,000. I promise not to inhale.
If you missed it, the review of The Disaster Artist is now posted.